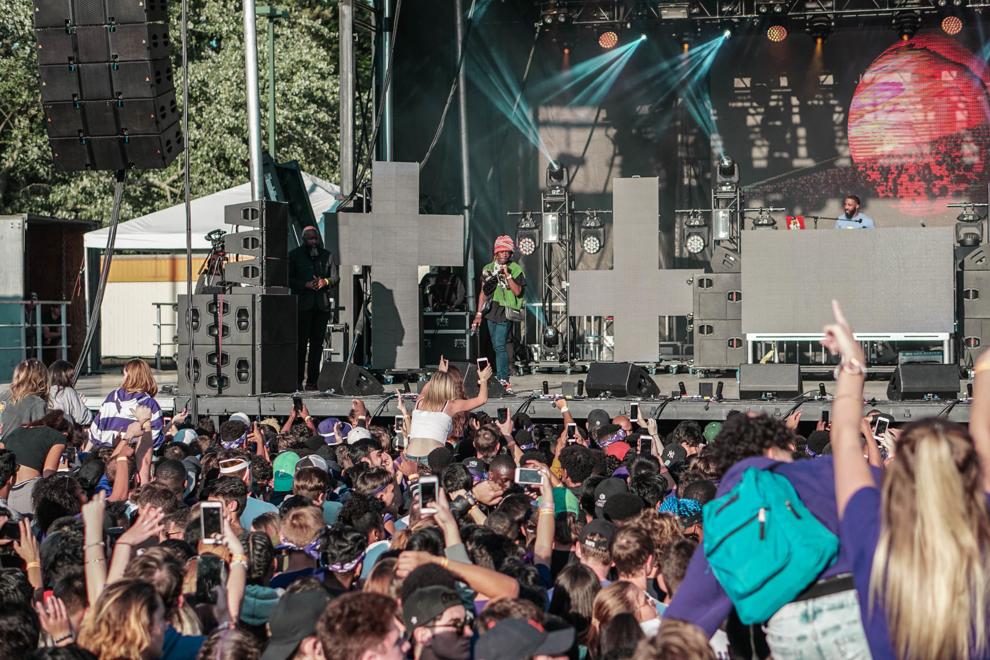 This weekend, students are expected to make their annual pilgrimage to Broughdale Avenue to celebrate Homecoming. Some of the best and worst parts of the student experience will be on display.
For a few years preceding the COVID-19 pandemic, the University Students' Council has hosted Purple Fest, a concert that's previously featured names including Lil Uzi Vert, Juice WRLD and Tyga, in conjunction with the unsanctioned street parties on the last weekend of September.
This year, Purple Fest will take place later first semester, on an undisclosed date. There will be no music to match the homecoming madness.
The beauty of Purple Fest isn't only that it brings famous musical artists to Western to improve the student experience, but that it incentivizes students to willingly leave Broughdale and enjoy Homecoming in a safer environment.
But Purple Fest can't draw people away from their usual Homecoming festivities if it isn't on the same day.
Students and city officials get the best of both worlds by taking the celebration to the more controlled environment Purple Fest provides. They still get to have all the fun that Homecoming offers (and the activities that come with it) while city officials are better equipped to prevent students from jumping off roofs, displaying bedsheet banners with offensive messages and even damaging Broughdale Grandma's lawn.
The cherry on top is that the decision to leave Broughdale for Purple Fest is entirely voluntary on behalf of students.
Yes, the USC hosting Purple Fest on Homecoming ties student council to the drinking and partying culture that comes with it and can even give the impression of a subtle endorsement of these activities.
Admittedly, it is ironic that the solution to a big Homecoming student party is a different big Homecoming student party. But regardless of whether or not Purple Fest exists, students will party on Homecoming weekend. Why not give them a safer place to do it?
Next year, give students and city officials a concert that meets both their interests. Bring Purple Fest back to its rightful place on Homecoming weekend.