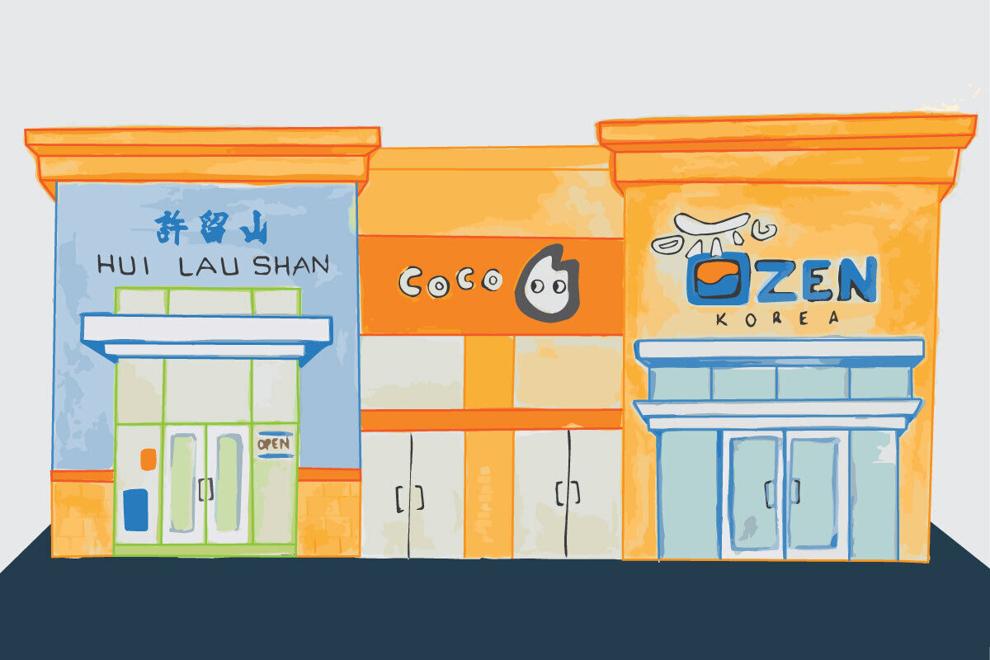 There are a lot of great things about Delaware Hall: the location, its tight-knit community and the unique experience of living in an X-shaped building, to name a few. For me, the cafeteria was not one of them.
I remember my first night in residence, eating dinner with my floor and feeling utterly confused: why was there no seasoning on the chicken? Why did everything have to be boiled? Was everyone okay with this?
I was spoiled. Coming from a Chinese immigrant family, my parents and grandparents made an array of different dishes for my sister and I growing up:  scallion pancakes for breakfast, fried dumplings for lunch, maybe braised pig's feet or steamed fish with ginger for dinner. When my dad stir-fried lotus root with chilli peppers, the whole house smelt so strongly of the spice that I would start coughing.
Truthfully, London is only about two and a half hours away from my GTA suburb, and I still felt homesick. I felt like I had lost all physical ties to my culture — I didn't even realize it was important to me until I left. I had always taken my mom's home-cooked meals for granted.
Exploring London and the local East Asian cuisine was something that really helped me overcome my homesickness. Wonderland and Oxford was a haven: Dagu Rice Noodle, Ozen Korea and ChiChop were some of my personal favorites. Hui Lau Shan and Sugar Marmalade down the street were great for dessert. You could choose from either Chatime, CoCo or The Alley for bubble tea.
Another key locale was the Food Island Supermarket, an Asian grocery store also located at Wonderland and Oxford. The hustle and bustle of the store — aunties chatting away loudly in the cashier aisle, elderly grandmas closely inspecting fruit — was like the soundtracks of my weekends back home. My roommate and I stocked up on the spiciest instant noodles we could find and filled our mini-fridge with yakults and red bean ice cream bars.
I also discovered that people are more willing to try new things than you assume. After all, university is all about expanding your experiences. I went home for the Mid-Autumn Festival and brought mooncakes back to share with my friends. My floor quickly developed an addiction to ordering bubble tea on UberEats — which I regret now, but was nice in the moment.
You'll embrace new traditions too. It's a tradition in Chinese culture to eat noodles on your birthday because they symbolize longevity; my mom always made me beef noodle soup on my birthdays. For my birthday that year, I got spaghetti at the Warehouse with my friends.
If you're missing home and looking for a good meal, you'll always be able to find one somewhere in London — and maybe even bring along some new friends.