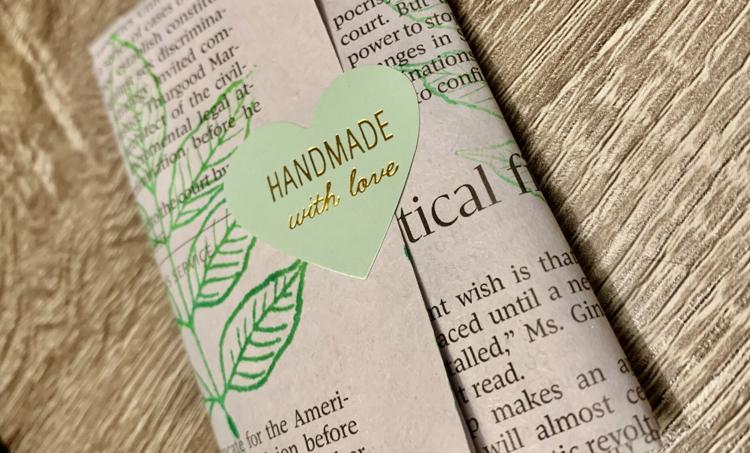 Like many others, I started a small business in quarantine — and it hasn't been everything that hustle culture advertised.
I opened up an Etsy shop in early August and my products took off after months of planning and market research. I was the embodiment of Instagram posts about starting your own business — going to my nine to five during the day and letting my creative side run free at night.
I bought into the idea that running a side-hustle was something that would offer me financial and creative freedom while still earning a degree. Don't get me wrong, I definitely have creative and financial freedom, but I've learned it comes at a cost.
No one warned me about the stress that comes with running a small business and being a student at the same time. Every piece of media I saw, all of my classes at the Ivey Business School and all of my friends who run businesses only ever talked about how empowering it was to be a small-business owner. I was completely blindsided by all the challenges I began to face in late September when school ramped up.
I have to set aside a minimum of three hours a day to run my business — which doesn't seem like much, but as a full-time student earning two degrees, those three hours chip away from time to write essays, complete readings and actually have a social life. I genuinely can't remember the last time I just sat down to talk to my friends, without also making products or packaging at the same time.
As a one-woman operation, I don't get to delegate tasks. I often run out of time to finish everything that I need to do — from accounting to ordering supplies to marketing — while still meeting Etsy's strict dispatch timelines and my university assignments' deadlines.
I never knew how hard it would be to never have a day off. I definitely knew going into this that if I wanted to be successful, I would have to work day and night. Add school onto that — where I was already pulling all-nighters regularly to maintain my status as an honours student — and I'm left with three to five hours of sleep a night and not having a waking moment to rest in four months.
The financial and creative freedom that running a business has given me outside of school and my part-time job is rewarding. But sometimes, there aren't enough hours in a day to reap that reward.