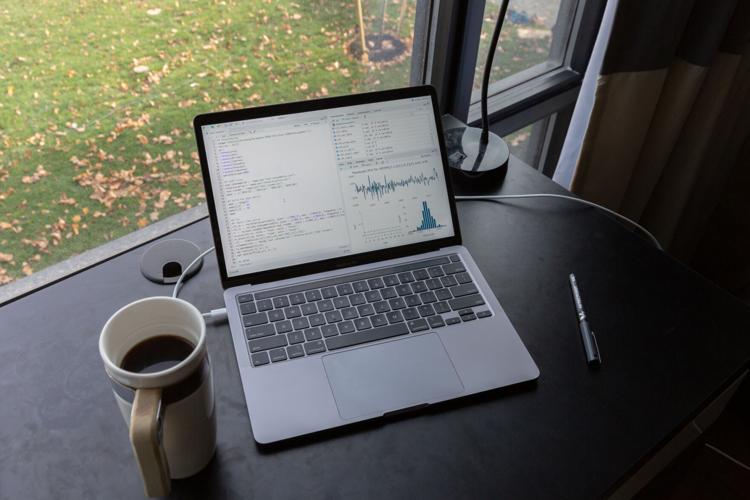 This year's course offering system pulled a fast one on many students at Western — myself included.
I chose my classes based on the time slots professors posted on Student Centre, only to find out in September that almost all of my classes would be delivered asynchronously.
Student Centre forced me to enrol in classes whose times didn't overlap and I missed out on courses that I really wanted to take that would have fit in my schedule. Like most students, I needed certain credits for my module and had to pick my other courses in time slots to fit around them.
Then, in September, almost every one of these time slots became irrelevant as my professors declared they would be either posting lectures at sporadic times, assigning readings as lectures or just holding optional Zoom office hours.
Now, I am left taking courses I have little interest in just to get the credit and holding out hope that all the courses I missed out on will be offered next year and fit into my schedule.
If my courses were marked as asynchronous from the start, I would have been able to select classes I genuinely liked and would naturally fare better in. 
I am dreading receiving my second semester syllabi and seeing the word "asynchronous" plastered all over it and having this whole cycle repeat itself.
It might be too late for Western University to right this wrong — many students have already chosen their courses for second semester based on a non-existent schedule. Going forward, the university needs a system that allows professors to prevent these unnecessary restrictions from impeding students' course selection.
Of course, some professors may have lacked a clear understanding of how they would deliver their classes when students were in the middle of course selection. But, now that everyone has a year of experience under their belt, next year there must be a plan in place to prevent professors from reverting to asynchronous classes last minute. 
Not only do these last-minute switches mislead students, but they prevent students from selecting the best courses for them. Although many miss being in the classroom, an online mode of delivery has its perks and not being restricted by scheduling conflicts should be one of them. 
Students should not have to drop courses they want from there schedule when it's unnecessary and Western must work with its faculties to decide whether courses require a set date and time well before course selection comes around.