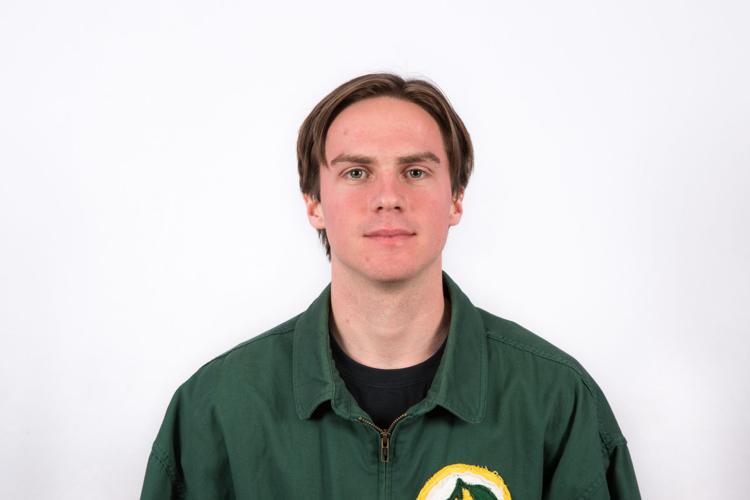 As Western's predominant independent news source, our job is to present an accurate reflection of life at Western University. We do this in a variety ways — from news briefs to long-form multimedia articles to streeter videos — across a variety of mediums, including print, social media, our website and public events.
As a distinct institution within the campus community, made entirely of students and recent graduates, we cannot separate ourselves from the community we serve. Providing a reflection of everyday life is, at least in some small part, a duty to reflect ourselves.
Given this, I believe we are most effective when there are diverse voices participating in the creation and distribution of our content, and we remain open to constructive feedback. We must be adaptive and responsive to engagement from students who are interested in bettering our campus community. A dedicated, receptive media source is important for democratic society, and as largely young, educated individuals, engaging with the importance of media now will serve our society well in the future.
However you decide to contribute — whether it's entering our newsroom (University Community Centre Room 263), emailing a letter (editor@westerngazette.ca; opinions@westerngazette.ca) based on something you're experiencing or simply messaging us on Facebook — know that your engagement is meaningful. It broadens our scope on campus life, and it allows us to more effectively reflect Western students' shared story.
Of course, such a notion may have Walter Lippmann, a pioneer of objective approaches to journalism, rolling in his grave. An arms-length, impartial approach to journalism is the supposed foundation of most mainstream media outlets. But recognition that we, like all media sources, are limited by our inherent participation in the communities we cover shouldn't deter from the crucial role our organization and others play in mediating day-to-day life.
This approach, loosely defined as participatory journalism, involves engaging the community that a news source covers in the production of that coverage. Sometimes this looks like the ethically ambiguous industry of citizen journalism proctoring information. But it also looks like budding news sources, such as the Correspondent, which aspires to report inclusively, unbreaking news to show the trends that connect singular events to community life.
Now, this doesn't mean we won't strive for impartiality, nor does it mean we're changing our organizational structure. It means being open to the idea that we, tucked away in the UCC, don't know everything. And as for what we do know, it will only ever be reported through the lens of those reporting on it.
For example, I am proud of the diversity in our newsroom. But no one individual among our staff can represent an entire community. As for our front office — three straight white males — we are a small part of the organization's whole, but our lived experiences cannot be drawn away from our oversight of the organization. This isn't rare in today's media. White males consistently achieve status-holding positions, from newsrooms to prime time talk shows. I don't state this to discourage participation, but rather to highlight the importance of a confluence of perspectives within the media's reflection of everyday life.
📱🎤🎧 "There was this massive conversation about podcasting being strictly for white men, and we really wanted to change that..." 📱🎧🎤 @ImiMorgan tells The Media Show about @WannaBePodcast, her podcast for black women entrepreneurs: https://t.co/Q0SHc7okg5 pic.twitter.com/ETBjSdH7es

— BBC Radio 4 (@BBCRadio4) April 11, 2018 
Imriel Morgan discusses the response to her podcast directed at black female entrepreneurs.
As for engagement in the form of feedback, we receive a healthy amount in Facebook comments. But campus is large, and we know there are people who tune us out because they don't care about campus media or perhaps even media as a whole.
We won't try to convince you that local media is a prime location for community engagement, nor will we highlight the mental and physical benefits that social connection brings. Though, we appreciate when individuals take the time to tell us what we're missing or how we can be better. It improves our product and our organization, and provides helpful feedback to our contributors.
However, it's worth noting that this is a two-way street. We shouldn't advantageously expect folks to share their time and energy with us, whether through participation or feedback, only to improve our product without receiving anything in return. Of course, a sense of community engagement is invaluable to the human experience, but not everyone is buying that. This means we need to engage with groups and individuals throughout campus, particularly those who identify as part of a minority, well before we need a scoop or an interview.
Our special issues, including our February collaboration with the Black Students' Association and last March's inaugural Pride issue, are a good start. But we will continue finding new ways to engage with all Western students, in hopes that you find us worth engaging with.
We recognize your resources are valuable. But from here, improving campus media to the benefit of our community looks like good value.