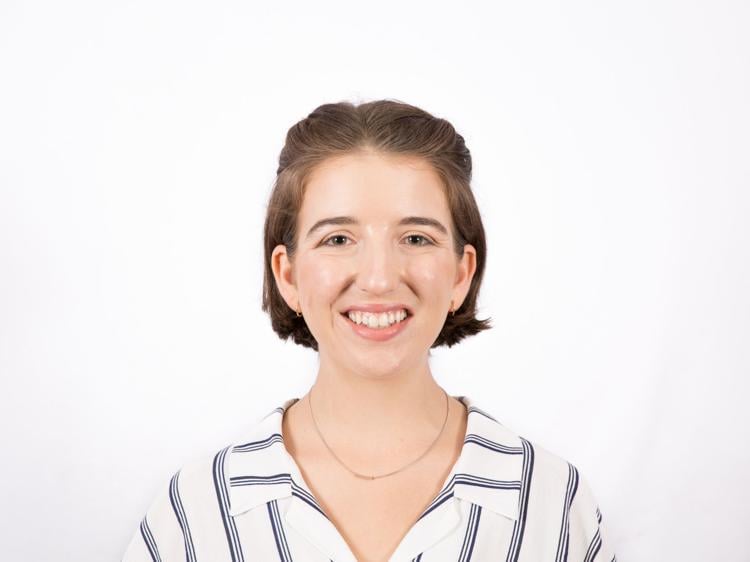 Content warning: discussions of sexual violence
Conversations about sexual assault and consent seem to come and go in passing phases. 
Nearly a year ago, the Harvey Weinstein exposé opened up discussions about sexual violence in the workplace. It paved the way for #MeToo, a movement that took social media by storm. Months later, #TimesUp flooded the red carpet to remind people that the conversation wasn't over.
And then the conversation waned. Until Christine Blasey Ford came forward to denounce Brett Kavanaugh, sexual violence was no longer prevalent online.
It's not that victims stopped coming forward or sharing their stories; the world just stopped responding, finding new topics to elevate with new hashtags.
Google searches for "#MeToo" and "Sexual Assault" spike after the Weinstein exposé is published on Oct. 5, 2017 . Spikes occur again in Nov. and Dec. (likely due to allegations against Louis CK, Kevin Spacey and Donald Trump), and then searches fall until a recent spike (likely due to the Brett Kavanaugh hearing). 
But discussions about sexual violence need to keep happening on university campuses, even when they're not occurring on a global scale.
Though we've addressed sexual violence in the media more in the last year than ever before, the statistics on campus aren't changing — and evidence shows that they haven't changed since the 1950s.
Take a moment to think about the women in your life.
Think about your classmates, your coworkers, your friends and your roommates. Think about the amount of women you see when you walk across campus or stand in line at The Spoke.
This year, one in five female university students will be sexually assaulted.  
Take a moment to think over that statistic, because it's staggering. One in five. 20 per cent. Indigenous women, women of colour, trans* women and queer women are especially at risk, as are women with disabilities. And while women are disproportionately impacted by sexual violence on campus, they aren't the only victims.
According to Maclean's 2018 survey, 6.9 per cent of male students and 46.7 per cent of all LGBTQ2+ students have been sexually assaulted in their lives. About half of those assaults happened while the victims were attending Canadian universities.
It's not that universities haven't changed over the past decades. In 2016, Bill 132 mandated that all Ontario universities institute policies that directly deal with sexual assault. So they did — and nothing seemed to happen.
Western's policy complies with Bill 132, but there's still a lack of conversation around campus. The Maclean's survey found that 26 per cent of Western students were never taught how to report a sexual assault.
Universities need more than policies. We need tangible change, education and consequences. We need to maintain conversations on sexual violence and start instituting preventative measures.
The University of Windsor and Queen's University have both instituted Flip the Script, a 12-hour training program that works with female students to teach sexual assault resistance. The intervention-based training is the only program proven to significantly reduce instances of sexual violence on campus. The program takes the stance that assaults are never the victim's fault and teaches vulnerable people how to resist unwanted sexual advances.
Western needs to follow suit. Universities should host programs like Flip the Script and provide students with more information about sexual violence. Openly discussing the issue with students and educating them about measures, consequences and statistics is crucial; quietly implementing policies isn't.
Of course, these conversations aren't always easy. For victims and survivors, they can often be triggering. Sitting out of exhausting or upsetting dialogue is beyond understandable. But we have a responsibility to be discussing sexual assault on campus whenever we feel comfortable enough to do so.
While we wait for the university to properly address sexual assault, we should be having conversations. We should speak up if we see something sketchy going on at parties. We should say something if we think a student is taking advantage of another. We should be there for our friends if they come forward.
We should keep the conversation going — because even as hashtags fade out, the issue doesn't.