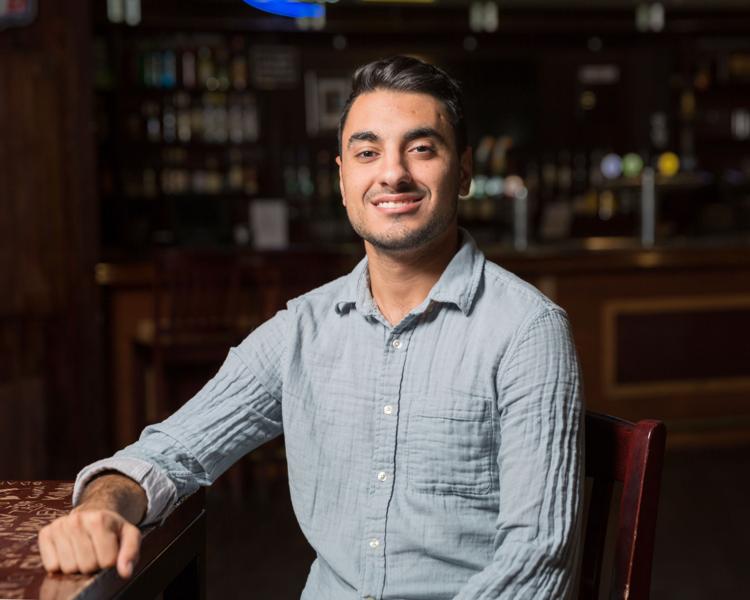 My first year at Western started the same way many of yours will — pulling up to my residence building with sophs cheering, strangers all around and a distinct feeling of nervousness and excitement as I walked onto my floor for the first time and prepared to say goodbye to my parents.
I had no idea what the next four years would look like or if I made the right decision coming to Western, but within a couple hours of OWeek 2015, I knew Western was my new home.
Every minute of OWeek was filled with making new friends, learning more about Western and figuring out where I fit in. In the months that followed, I got to know the school, joined clubs, participated in activities like residence flag football and attended a couple lectures in between.
I really thought I had this whole university thing figured out. But I had my missteps, as all of you will. I didn't do as well as I'd hoped in some of my classes, my intramural teams didn't go as far as I'd expected, I forgot to keep in touch with my family and I let some friendships fall apart because I didn't know how to manage my time.
You might feel like you're experiencing some of these things alone and are the only one struggling with the different parts of first year; I want you to know that you're not. We all go through different challenges as a part of the big transition from high school to university, and that's OK.
In my second year, I was a residence soph in Medway-Sydenham Hall and I started to give back by trying to impart what I thought was all the wisdom in the world, while helping to create a solid orientation experience for the next generation of Mustangs.
My experiences grew from there: sophing on the Social Science team, being a club executive for three years, playing way too many intramurals, coaching residence flag football and eventually being elected  the University Students' Council president for the 2019-20 year.
For a big part of my time at Western, I didn't understand what the USC was or what it did. I laugh now when I look back and remember thinking that the UCC and USC were the same thing. Since I started getting involved in student government, however, I've realized that I was interacting with the USC and benefiting immensely from its existence throughout my undergrad without even knowing it.
From the moment I arrived on campus and was greeted by hundreds of sophs through the USC's orientation program, the USC was helping to enhance my student experience and making me feel at home at Western.
When I attended HOCO on the Hill (an early iteration of the USC's Purple Fest), the USC was providing safe and fun programming to help me celebrate my purple pride. When I grabbed a beer at the Spoke and watched a soccer game while telling my parents I was studying, the USC was helping build my sense of community. When I joined the clubs system and built transferable skills as an executive member, the USC was facilitating my personal and professional development. When I went home for Fall Reading Week in my third year for the first time, the USC was celebrating a successful advocacy win by pushing for an academic schedule that made sense for students.
Whether I knew it or not, the USC made so much of my student experience possible and without the USC I wouldn't be the person I am today. I hope that you will see the same value in the USC that I have come to know throughout my time at Western.
I leave you with this: as you get ready for the whirlwind that is to come in the next four years, take advantage of the opportunities in front of you.
Know that your USC is here to represent your interests, advocate on your behalf and provide you with supports, events, programs and services that help create a better overall university experience. Know that you belong here no matter who you are; we celebrate diversity in our community and welcome your differences.
Know that being involved doesn't mean wasting your time; it can be as simple as shooting us a message with an idea, concern or comment. Know that the next four years can be the best years of your life if you let them be.
We can't wait to welcome you to campus in just a few short months at OWeek 2019! Remember that our doors are always open in room 340 of the University Community Centre, and we are always here for you, for whatever you may need. Welcome to Western and welcome home!
— Bardia Jalayer, 2019-20 USC President