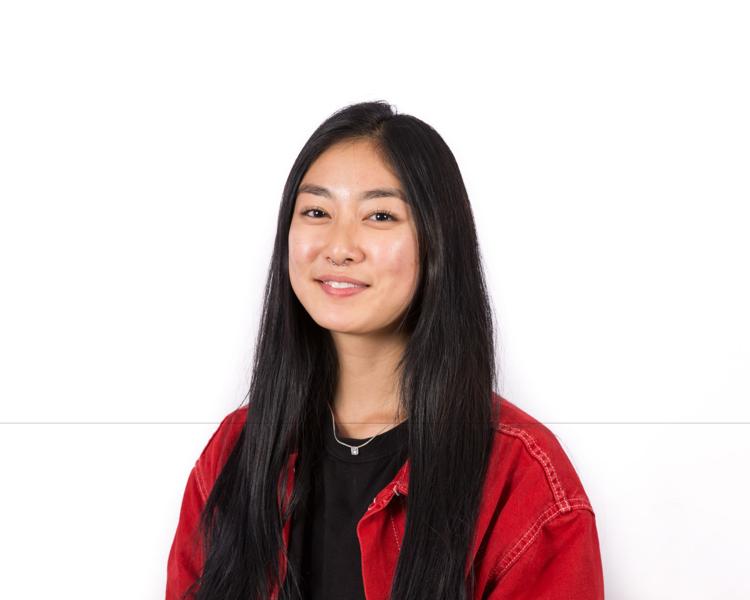 It's tough to get a position in the media industry — but I'm past the fact that the work is precarious. This past summer, I didn't care if I had to be the office coffee runner or do all the paperwork filing. I wanted to get my foot in the door. Being naive, I didn't realize the price I had to pay.
At the start of my summer, I began working a communications job in the Comedy & Drama department at Bell Media in downtown Toronto. I was writing public relations stories, tweeting and updating the media site to promote television shows like The Handmaid's Tale, Doctor Who and Letterkenny. My work promoted three channels: Space, Bravo and The Comedy Network.
It felt good to be a part of the city bustle that I'd only ever seen from the sidelines. I was doing this as part of my graduation requirement through the FIMS Internship program, but truthfully, I'd always wanted to get behind the scenes of the entertainment industry. As if my prayers were answered almost immediately, I was chosen by Bell Media for an internship. I was entering the alluring industry that had always fascinated me.
Upon walking into the corporate building on my first day, I was enchanted by the big studio lights, the hefty professional cameras and the charming talk show hosts I knew from TV. It was absolutely surreal — but I was working a full-time nine-to-five job with no pay. Yes, I was an intern. But I was essentially just labour. I watched some of my friends work paid internships, which only added to my misery. Weeks dragged on with no paydays to look forward to, and I had to accept that this was my way into the professional world.
The streets crowded by morning commuters, the putrid smell of the city's sewers and the blaring horns from impatient drivers were all things I could deal with. But there was one thing I realized I couldn't tolerate: my sad, empty wallet.
Buying office supplies at Dollarama and surviving off of homemade ham sandwiches that got soggy by the time lunch came around was how I dealt with the lack of paycheques. Unlike most people on my Instagram timeline, who showed off pictures from their tropical vacations and hazy summer nights, my days consisted of waiting out rush hours on tightly packed subway trains, staring at a computer screen and sorting through newspapers endlessly until my fingers blackened with ink.
The only things that got me through my days were times I briefly sat on television sets of The Social and CP24. There were even better days when I caught glimpses of the most glamorous work in all of the entertainment industry: wrangling famous talents like Ed Helms, James Marsden and the well-loved Marilyn Denis. But the reality was that I felt exploited and used. My hard work warranted a few "Great job!"s from my employers, but nothing more.
This isn't to say that my time at Bell Media was unpleasant. Actually, it was quite the opposite — with the exception of the sound of my debit card declining every purchase. But the truth is that not all students can afford to work for free. From personal experience, it seems unfair to have internships as a requirement for graduation when most are unpaid. One would hope that big companies like Bell Media, having the resources that they do, would at least pay minimum wage. Yet here I was, putting in strenuous work and time for this colossal company, and the numbers on my bank balance remained at single digits.
If you ask me, it's quite hard to thrive off of sandwich meat slapped between two pieces of dry, whole wheat bread when the smell of a hot slice of pepperoni pizza wafts over from 10 feet away, tempting you to give up the three dollars you have left in your wallet. In fact, besides food, it was hard to hang out with friends who wanted to have patio dinner dates downtown and drinks at the bar. As much as I wanted to, I simply could not afford it.
To find a steady job, you're going to need an impressive resume. That means experience, such as that gained through internships, will boost your chances in the corporate world. But, while the practice of giving students college credits instead of money for their work is legal according to the Ministry of Labour, it's surely not ideal for students who are being taken advantage of.
Next year, I think I'll have to make slight adjustments to my prayers.