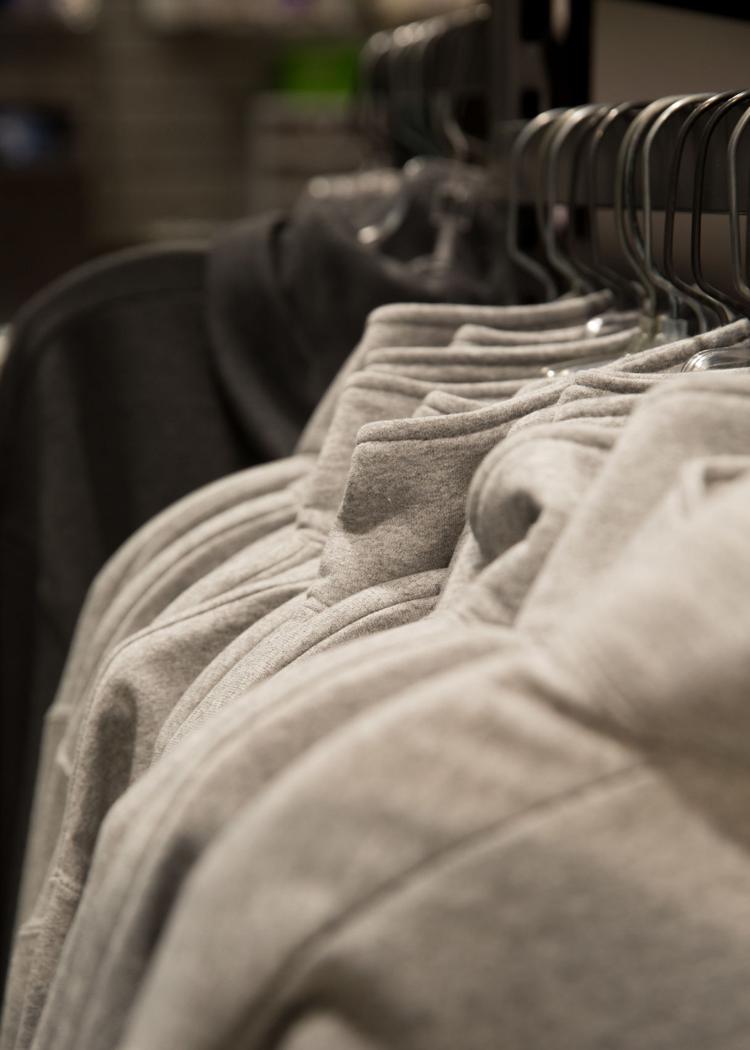 Coming from a small town, one of the most jarring features about Western is how well dressed its student population is. 
Through Blundstones, Lululemons and other attire from Masonville Place, the broke reality of most university students is effectively concealed. Perhaps this heightens Western University's prestige. But as a student, everyone else around me being well-dressed was nothing short of intimidating.
By the end of Orientation Week, the harsh reality came crashing down: my days of consistent hoodie-wearing were behind me. Walking down the sidewalk to get to class, waiting in line at Tim Horton's — things I had done in sweatpants before university — had me zipping up my coat to hide my plain sweater. 
It was a tumultuous time for my self-esteem. At home, I threw on whatever was in arm's reach; in Ontario Hall, I put on a full face of makeup and a coordinating outfit before venturing downstairs for breakfast. 
I didn't know the bus route to get to class, but I knew the way to the mall.
Western has a large and diverse student population, but with so many people it was easy to be self-conscious — proven by my numerous trips to Forever 21. Instead of comparing myself to the middle-aged, Croc-wearing cashiers at the Dollarama down the road, I was comparing myself to the vibrant, lingerie-clad girls in line at Prohibition. 
I was dropping money for the sake of fitting in. My friends and I were purchasing clothes to the detriment of our bank accounts — mobile updates of our recent shopping endeavours were all too frequent and painful.  
But now, with my first year over, I can say that my wardrobe did not make or break my experience. My friends were not gained through my clothes; my clothes had no bearing on my essays. 
I don't remember what I was wearing when I met my friend in European history class, but I remember our introduction. We whirled around to face each other after realizing that we were from adjoining towns.
The integral parts of your Western experience will happen irrespective of what you're wearing.  
Do not feel pressured to dedicate your every penny to the maintenance of your wardrobe. Instead, spend your money on experiences: skiing at Boler Mountain, or a concert at Budweiser Gardens. Or better yet, save your funds — the next most jarring feature of Western is the tuition. 
Of course, I'm not saying you should go shopping-abstinent. If you enjoy fashion, and purchase items for personal pleasure, that's different than buying an outfit out of pressure. 
Western is a beautiful place, but don't feel that you need to match that beauty through the quality of your clothes — your Canada Goose jacket didn't get you here.