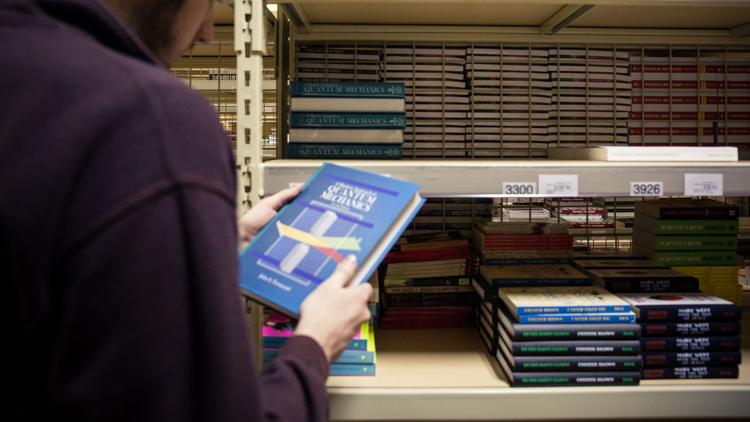 The first thing I was told going into university was, "your grades are going to drop."
During OWeek, Western University reinforced the idea that our marks would drop about 15 per cent by the end of first year. I took this all with a grain of salt — yes, I wasn't expecting to keep the average I had going into my university career, but I still thought I'd be able to avoid the dreaded 15 per cent plummet. 
But there are many factors that go into your university marks, some of which are out of your control. 
I was a good student — I went to most of my lectures, finished my work on time, studied thoroughly and still had time for my extracurriculars. I talked to my professors and TAs when I had questions. I was proactive in every aspect  I could be.
I still finished my first year with an average exactly 15 per cent below what I had in grade 12.
You can work hard. You can feel like you're doing everything right. But your average might still drop despite your best efforts.
All high schools inflate your marks. For years the University of Waterloo has created and continuously updates a list of high schools ranked by the amount they inflate students' averages.
To calculate this, Waterloo took the cumulative average of students in their grade 12 year and subtracted it from their average at the end of their first year of university. 
While Ontario high schools not included on the list tend to inflate students' averages about 16 per cent, certain schools like Grimsby Secondary School in Grimsby or St. Thomas Aquinas Secondary in Oakville inflate their students' grades upwards of 25 per cent.
Students coming from high schools with higher inflation rates may find it harder adjusting to more rigid marking schemes in university than those who attended schools which inflated grades to a lesser extent.
Not to mention your professors and teaching staff are world-class.
Professors who dedicate most of their professional lives to a specific topic in their field of study can be very serious about their job. In other words, a half-hearted assignment will almost always fall short of their expectations. 
Your professors expect your best, and they know when you're faking it. Unlike most high school teachers, your professors can tell when you've written your essay in one Redbull-fuelled all-nighter.
Even when you do put your best effort in, there's a lot less leniency in professor's grading. I've studied for hours on end for tests that I didn't ace. I've written what I thought were decent essays that have been returned doused in red ink. 
Professors also have expectations for what the final class average should be in any given program; for example, according class syllabus', the average first-year media, information and technoculture student should achieve between 67 to 72 per cent in MIT 1020 and 1025.
This means that profs will often curve their students grades to accord with these averages.
Depending on the class, you can either be on the right side of the curve or the wrong side of the curve. While this is usually out of students' control, it can affect your overall average depending on where you land. For instance, if you're on the higher end, your grade will likely increase a couple of percentages.
There's a famous saying: "C's get degrees," which is, in some cases, true.
You're spending a lot of money to be here - on average, about $7775.08 in tuition alone. And while it may seem like your professors strive to take your money and fail you, they truly want you to do well. So don't stress - it's not the end of the world if your marks do drop.