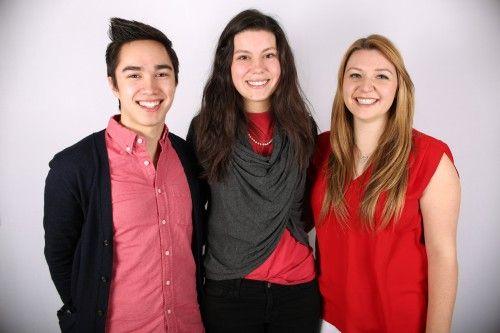 For the last six years, no matter how diverse the slates, they have one thing in common — a campaign colour. The USC has been treated to rainbow of them: reds, greens, oranges, yellows, dark blues and light blues. It's the colour that will decorate everything from the candidates' bag tags to platform points. 
This year there are no surprises. We're seeing tried and tested colours — blue for team DiBrina, red for Team Tobi and green for team Jan/Mohammad. 
But do these colours mean anything? Is there one campaign shade to rule them all?
Let's find out.
Most popular colour
The data shows candidates' favourite colour is blue. It's won twice over the last six years and made an appearance each election season without fail. In 2012, two shades of blue entered the race with presidential candidate Logan Ross choosing teal and opponent Jon Silver picking a dark blue. Both colours struck out: Adam Fearnall ascended to the presidency in forest green.
Outliers
While blue is beloved, other colours are snubbed most election seasons. Orange and yellow have been notable exceptions over the years, with Team Roy choosing yellow to represent their campaign last year and presidential candidate Omid Salari choosing orange way back in 2011. Both have yet to decorate a winning presidential campaign.
And the winning colour...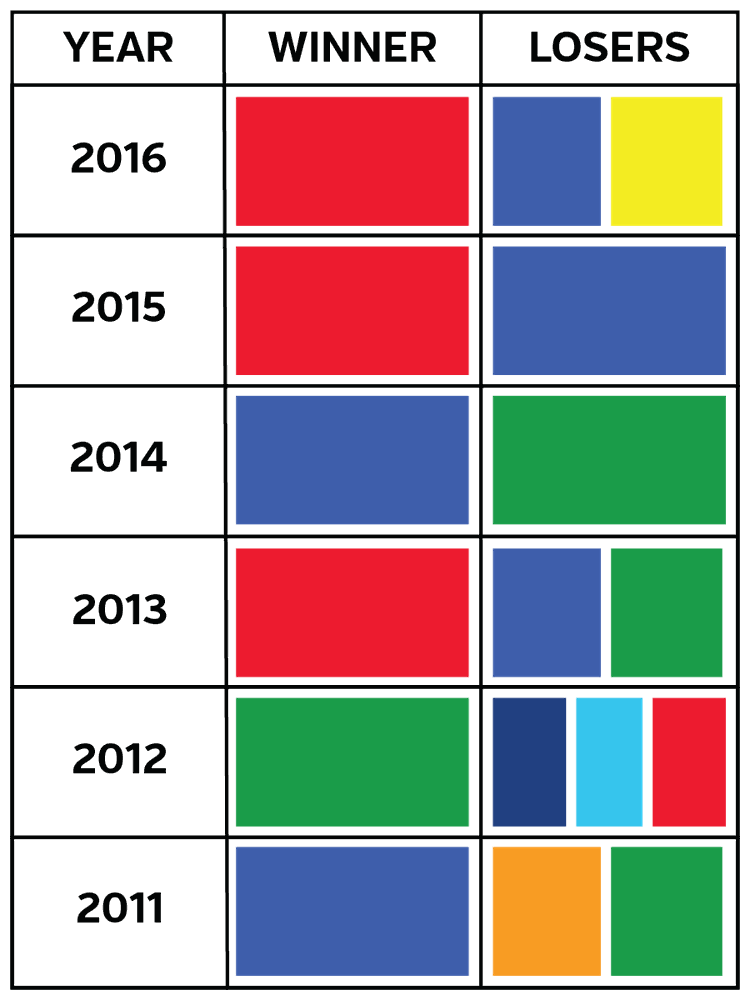 An analysis of our six-year sample size shows the colour of romance comes out on top — Red. While not the most popular choice year over year, it's won 50 per cent of the last six elections — not bad.
Colour trends aside, this year's tight race makes predictions tough. I'd say a spin of the Twister wheel is a good a guess as any.