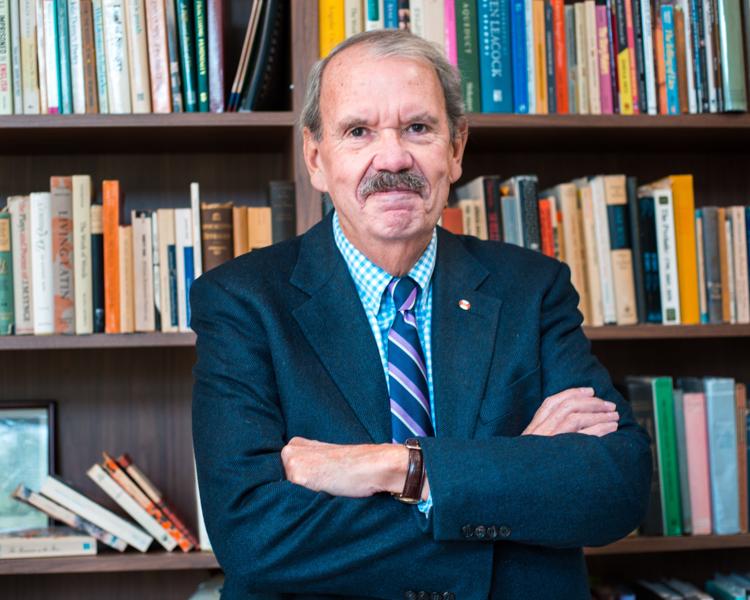 "There is in this world no real delight (excepting those of sensuality), but the exchange of ideas in conversation."
– Samuel Johnson
"Be brave enough to start a conversation that matters."
– Sweater worn by Van on TMZ
I recently had coffee with a colleague at another university shortly after a student in one of her classes had created a furor by expressing admiration for Sir John A. Macdonald. Whether the student was being sincere or provocative (or both), she could not tell, but the result was a fairly predictable, if extreme, series of responses: surprise, hostility, disbelief and a rising crescendo of anti-Macdonald comments and ad hominem attacks on the student, peppered with references to racism, genocide, settler-invaders, colonialism, Donald Trump (inevitably) and, finally, that most infallible of all conversation-stoppers from one student: "This conversation is making me feel uncomfortable."
But, of course, what had transpired was not a "conversation" at all, as traditionally understood and as defined by the Oxford English Dictionary; it was not an amicable "interchange of thoughts and words; familiar discourse or talk." To "converse," wrote the great 18th century man of letters and conversationalist Samuel Johnson, is "to convey ... thoughts reciprocally in talk" — to "exchange ... ideas" by listening to one another with mutual respect and a mutual sense of openness. "It is scarcely possible to pass an hour in honest conversation," Johnson wrote elsewhere, "without being able ... to please ourselves with having given and received some advantages."
"Honest conversation" involves "charity" as described by the American philosopher Donald Davidson: a "methodological presumption made in seeking to understand a point of view whereby we seek to understand that view in its strongest, most persuasive form before subjecting the view to evaluation."
The fracas generated by the student's expression of admiration for Macdonald evinced none of the reciprocity and charity described by Johnson and Davidson; rather, it recalls the obsolete use of the word conversation to mean conversion, for example, in a verse in the 1535 Coverdale translation of the Bible: "They declared [announced] — the conversacion of the heathen."
Nor is Coverdale's "conversacion" as far removed as it might first seem from today's consultant-speak use of "conversation" as a sugary substitute for discussion, debate and argument, all of which suggest some degree of disagreement and dissent. Behind such statements as "We need to have a conversation about that" and "Society needs to have that conversation" lies the tacit and passive-aggressive assumption that, going forward (another ubiquitous instance of consultant-speak), we must all agree to support a given idea or plan, and we must secure everyone's explicit agreement to do so. Conversation will ensure the conversion of the "heathen," the disbelievers, the other-minded to the correct way of thinking.
In Latin "conversari" means "to turn oneself about," and surely this must be a real possibility in any "honest conversation." If an "interchange" is to be productive and valuable, all the conversationalists must be open to changing their ideas and opinions — and not just about Macdonald and other specific topics, for when a change of ideas and opinions is understood broadly it is a phenomenon that encompasses moral, political and ideological transformation.
When I change an idea or an opinion I have made a transition: I have shed or modified part of who I was and replaced it wholly or partially with something new and different. Samuel Johnson again: "We see a little, and form an opinion; we see more, and change it." Conversations that foster and even encourage such changes are — or should be — central to the life of a university, for students and professors alike.
---
David Bentley is a Distinguished University Professor at Western University. He is the Carl F. Klinck Professor in Canadian Literature, Fellow of the Royal Society of Canada and Fellow of the Royal Society of Arts. Bentley is the founding and continuing editor of Canadian Poetry: Studies, Documents, Reviews and the Canadian Poetry Press and the Director of the Canadian Poetry Project. He was the winner of the 2015 Killam Prize, an award that recognizes exceptional career achievements.