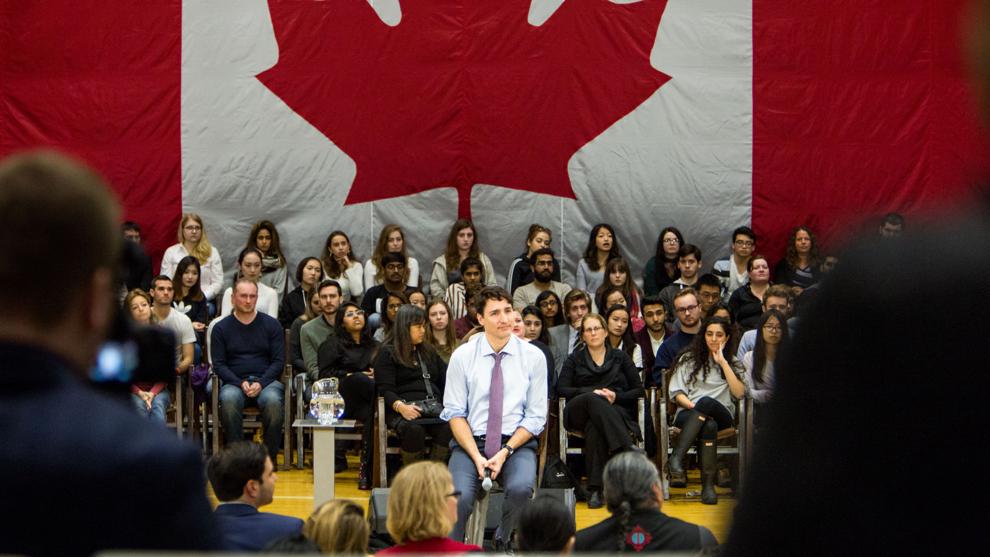 Elections always centre around the incumbent — especially this year, after photos appeared of Prime Minister Justin Trudeau in blackface and brownface.
It was another controversy for the Liberal leader, whose platform pledges a number of supports for students.
The president of the Western Liberals club, Robert Belanger-Polak, spoke with Gazette Opinions Editor, Hope Mahood, about how students should think about the PM. The interview has been edited for length and clarity.
How did you react when you found out Trudeau did brownface?
Just the brownface? Well, I did find it disappointing. It was an unfortunate thing to have had happen. Personally I don't agree with it at all. But I do think the Prime Minister has done a pretty good job with diversity and inclusion and promoting values within the last four years.
And it seems like it's going to be a big push in the current iteration of the Liberal platform, which should be good. I think there will be a net positive, for lack of a better word, in opposition to what he did previously.
What do you think of his apology then?
Well I can't recall his apology word-for-word, which is too bad, but it's one of those scenarios where an apology can't really suffice. It's one of those things that you have to, I think, prove different with actions.
I'm sure you know the liberals are being attacked on two fronts right now when it comes to climate change. There's the NDP who're mad with them for buying the trans-mountain pipeline, and then there's the Conservatives who are upset with the carbon price.
Yep.
Which of these criticisms do you think is more valid?
So I think, in a way they both have validity. And I think there's probably more validity from the left criticisms — we need to do more, and I think that's something myself and the party agrees with. I think we're taking steps to get there, but it's also a matter of making sure our climate plan is feasible, so appeasing the criticism from the right. And also making sure that we move forward with the necessary precautions.
So making sure that the plan will have tangible effects — making sure that Canada has net-zero carbon emissions by 2050. And you know there are other things the Liberals are doing that I think make them pretty good for the climate change plan.
And Trudeau announced that he'd make changes to student loans in light of Ontario's OSAP cuts. Should the Federal government be inserting itself into provincial policies?
I think that's a good question. I don't know if it's 'inserting' though — I'd say that the Liberals are covering up where they believe there to be deficits — they're not taking over it or anything, right?
But they're going ahead and saying things like they'll provide 1,200 more in student grants and we're going to make the loans you receive from us so that, if you're making under 35 thousand, you won't have to pay them back until you are making above that — or if after two years of graduation you have to start paying them back — and it's all interest free. I do think it is a positive policy to implement.
I guess there is an 'elephant in the room' question then — can Canada afford all this?
I guess that is a common criticism — when we have a bunch of fun, good policy proposals — where is the money coming from? how are we going to pay for everything? One of the fun things in the platform well, I guess it's not fun, but it's cool — you can see the platform is actually fully costed.
I don't know how tax is going to come into play but I do know the platform does have a breakdown of everything — so I think it will be cool. I guess the flipside is with other parties policies cutting things, like when you have one party proposing $41 billion in cuts you have to ask where are the cuts coming from — what services are not going to be provided?