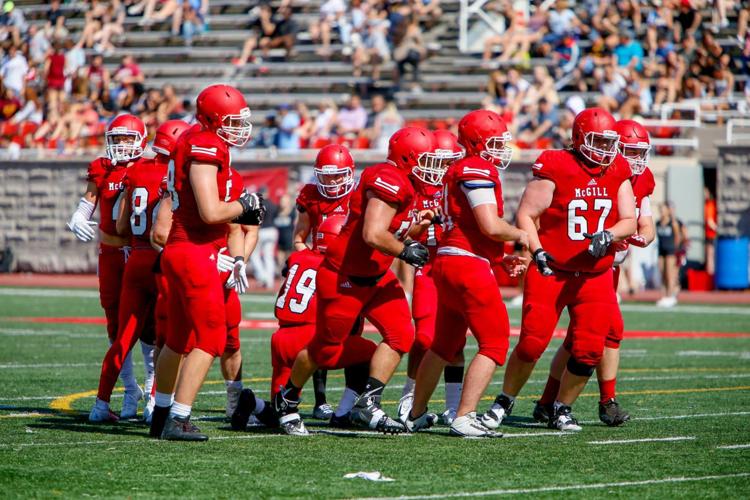 Re: "McGill should change 'Redmen' nickname"
This piece is a direct response to the recent editorial board article entitled "McGill should change 'Redmen' nickname," with which I hope the reader is already familiar.
To be frank, this doesn't strike me as a serious issue. While actual Indigenous peoples in Canada still struggle with inadequate housing and health care, high unemployment, high child mortality rates and extremely high suicide rates (five to seven times higher than the national average among First Nations youth), it seems silly to be concerned with a nickname. But nonetheless, the discussion has begun, and so it must be had, and the arguments made must be properly considered.
Let us first acknowledge the facts. The nickname "Redmen" was invented and popularized without a whiff of racial bias. Over the years, it has become associated with Indigenous peoples, so much so that depictions of Indigenous peoples have been put on jerseys. Some students have been upset and called for a change.
The right to be offended is fundamental and not what I want to criticize here. The issue of importance is the main argument put forward in the article, that the subjective feeling of the listener is more important than the actual intent of the speaker and is thus grounds for demanding the changing of language.
This idea is not just wrong, but potentially dangerous. One protester at McGill was photographed holding a sign that reads "Intent Doesn't Erase Impact." Let us imagine the personification of this line of thought, the morally outraged protester who says, "It does not matter what you actually meant by saying such and such, I don't need to understand your intent, I only need to know that I feel bad about it, and thus you must change your language." By acquiescing to such unreasonable arguments, and I mean literally arguments based on feeling rather than reason, we run the risk of letting our language, our necessary method of thinking and debate, be controlled by whatever wave of feeling is currently in fashion. Any point, no matter how serious, can be justifiably delegitimized by a response no more thoughtful and nuanced than, "I feel bad about it."
Notice how the original article said that the actual intent of the nickname is "no consolation to past and present McGill students who feel persecuted by the university's continued use of the term"; not students who are persecuted, merely those who feel persecuted. Apparently, feelings, not facts and arguments, are all that is necessary now to justify demanding the majority to change its language to comfort the minority.
This line of thinking does not make for real and productive discussion. Of course, times change, and nicknames go out of fashion. Since I began work on this piece, the students at McGill have voted overwhelmingly in favour of changing the Redmen name. What is disconcerting is that a majority of McGill's students now believe that even the most trivial and inoffensive language, regardless of its original intent, should be altered at the whims of the subjective feelings of the minority.
My only hope is that students at Western and elsewhere don't fall for these unreasonable politics of feeling. If they do, we are on track to trade a vibrant and challenging intellectual atmosphere for one in which "argument" consists of nothing more than angry protestors shouting their feelings at each other.
- Dean Barlett, third-year philosophy student