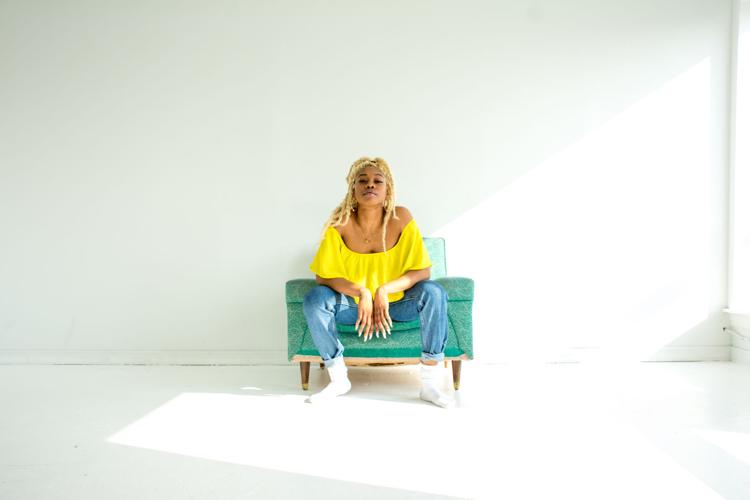 Lydia Mehari and Dina Haddish are the brilliant hosts of a locally grown podcast called #Retweet, where the two dish out hot tea and truths everything around and about the experience of black girlhood through womanhood. Together, they reminisce on learning about Black Love in relation to themselves and to the world.
Both growing up in London, a city lacking in diversity as many of you know, is quite dependent on the university population bringing many people of colour into the city, with students coming in from all over the world. Growing up in a mostly white space as black girls, early in our formative years, we both felt that we were labeled by social standards as the "ugly friend." Having the majority, if not all of our friends, being white, thin, upper-class girls, effectively, we were at the bottom of the food chain. Both of us struggled with always feeling like the secondary character to our friends or being the comic relief.
How have these experiences shaped our ability to date now?
Dina:
Today, despite being around more diversity and gaining more confidence, our experiences still shape the ways in which we interact with men now. Ugly girl mentality is what we like to call it; you face an inability to be flirty or understand that others see you as a sexual being. This is a result of being repressed sexually for the majority of our lives. Both Lydia and I very quickly had to learn to use our personalities as a means to attract others, through humour, kindness, intelligence, etc. I still don't know how to act when it comes to men showing an interest in me. I get super uncomfortable with men who express a lot of interest in me and find myself gravitating toward people who don't see my value. When you are not used to receiving attention, it can get confusing.
What has changed since entering university in regards to your appearance?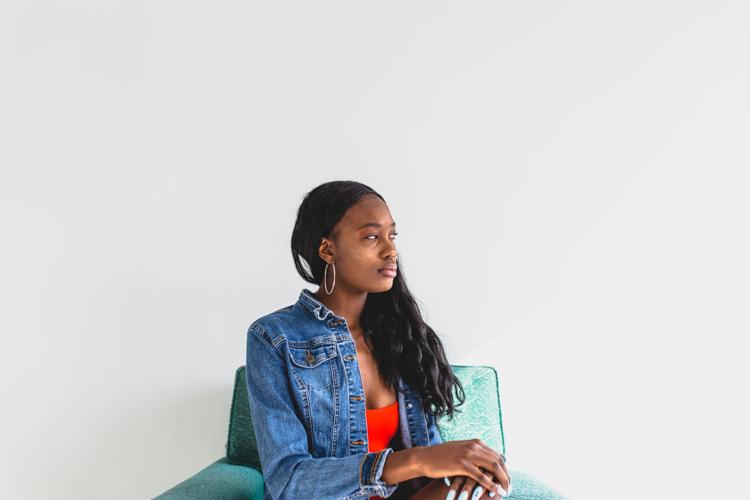 Dina:
It's not necessarily that we "glo'd up," but that we started to conform to what normative beauty looks like for black women. For me, it was the baddie archetype — filled-in brows, Fashion Nova, long curly hair, big butt and small waist. Our glo-ups were different because our body types offered different avenues to attaining conventional beauty. My glo-up led me to a style catered towards thicker women, but the artistic alternative style suited Lydia's glo-up better.
Lydia:
Understanding in which ways my physical aesthetic was appreciated definitely helped me navigate in which subgroup and fashion choices I made. Through these choices, I started to adhere to a different type of beauty standard that allowed me to flourish in both my creative mind and social desirability.
How have these differences affected the types of romantic attention you receive?
Dina:
I have experienced fetishization from non-black men, who think framing their compliments in a racialized way is flattering. Saying, "I love black girls," expressing your affinity towards hip-hop culture; using words like "chocolate" or "ebony" is not a compliment. I think in the past few years, with the cultural appropriation from the Kardashians, the Instagram baddie aesthetic has become increasingly more popular. The body type that I was always shamed for has become the ideal body type. This obviously has helped me in dating, with people who wouldn't even look twice at me in high school suddenly sliding into my Instagram messages, but it raises the question of what they really want me for: me or the aesthetic that I encapsulate?
Lydia:
At the exception of attracting the rare black male creative — being my particular build — throughout the years, I have noticed I mostly attract white men. On the other hand, emphasizing on my skin tone, my lighter skin complexion has also garnered attention from self-hating darker skin men who desired me due to my lighter skin. My preference being pro-black men, there were definitely times I felt sexually excluded due to them typically liking more curvaceous body types and left me at times feeling uneasy over crushes liking extremely thick women's photos on Instagram.
How do you think your different body types shaped your experience with "sex-esteem"?
Dina:
Growing up, I was hyper aware of my body type and what it meant. At 15 years old, I remember getting attention from men at my workplace who were 10 years older than me. Even after I shared my age, the attention did not stop. It made me feel uncomfortable but desired simultaneously, which is a weird place to be in.
I was forced to grow up quickly and face the realities of womanhood before I truly felt like a woman. In the era of R. Kellys, it is so important to recognize the ways in which we sexualize young black girls and strip them of their childhood. How easy it is for young black girls to become victimized; our hips, thighs and butts have long been a place of exploitation.
Sarah Baartman is a historical example of the sexualization of black women's bodies; Baartman was a curvaceous women living in the 1800s who was put on display as a human freak show because of her body type (one that would be praised today). She informed a lot of the early assumptions about a black woman's sexuality, and we are still being seen as these sites for sexual exploitation today.
The Jezebel stereotype paints black women as seductive, alluring, tempting: sexual beings by nature. This caricature stems from early victimization of black women at the hands of white slave owners. When you paint your victim as highly sexual and an almost insatiable being, it becomes easy to paint black women as beings incapable of being raped. This served white slave owners well, as they were able to continue victimizing black women through this process of dehumanization.
As a black woman, when you start developing, you are vilified. "Cover up, don't be fast"; having wide-set hips or large breasts instantly sets you apart and garners attention. Socially, we subject black girls to respectability politics — to be virtuous and virginal. To be pure and untouched. With every sexual encounter, your perceived worth is lowered. It is difficult to not internalize these ideas about purity and chastity and its relation to self-worth. It is also difficult to make genuine connections when your body is a commodity.
Lydia:
I've always known, regardless of what I felt, I reaped thin privilege.
This privilege exists in every institution, and regardless of what's trendy, this narrative remains. Both institutionally within society and through the mass media, we've been bombarded and brainwashed with the messages that the only excepted size is thin, and anything outside of that is undesirable to the masses and can only be desired if fetishized.
Having these certain body type as a fetish means that they aren't allowed to be simply a body type but an object and their love must be driven by the fact it's extremely unusual. In comparison, people who like thin people are just seen as people who like people. This is because this love doesn't need to be validating by an intense desire or obsession that is seen as a individual's extremely strong devotion, regardless of the mass media's obsession with thin bodies.
This allowed me to experiment more with ways that I dress, especially since clothing in my size is found locally and ordinarily, and I can always expect to find clothing in the latest styles and colours in my proportions.
What do you make of interracial vs. intraracial dating?
Dina:
I don't think there's anything wrong with dating interracially, but I can understand why it can hurt to see black men specifically date outside their race. If we look at the desirability scale, black women unfortunately seem to be at the bottom.
Tinder in particular is so very telling because it reflects an individual's knee-jerk reaction while swiping on a photo — which reveals the implicit biases that are present in our society.
Seeing a black men date non-black women can hurt because, when you are so unwanted, and the main demographic who usually rides for you does not want you either, what do you have left? How can we be so unwanted yet so highly sexualized? It is a paradox that we struggle with everyday. Black love is important. Black love is salvation, black love is acceptance, black love is a legacy.
Lydia:
As mentioned before, growing up in a mostly white city, where whiteness was attributed to beauty, I too fell victim to the attitude that blackness equated to unattractiveness.
This was shown through the course of my crushes, both celebrity and boys in my real life. It was obvious that no matter how cute or charming a black boy was around me, his inability to naturally sweep his hair across his forehead like Justin Bieber already had caused me to be uninterested.
Coincidentally (or perhaps not-so-coincidentally), during this time, I had also suffered from an extremely warped self-image due to internalized racism that caused me to be anti-black. As I grew older and learned to love my blackness, my love for black men only grew more. Simple attraction finally became crushes, and crushes became the desire to want to eventually be with a black man and have a greater understanding of the power of black love.
Despite this, I am not against interracial dating; however, from what I am trying to emphasize with my anecdote is that understanding what your "preferences," — which often seem to be exclusive racial wants  — are telling you. Reflecting on how you perceive either yourself or the race you prefer can reveal reasons why you sexually desire who you do.