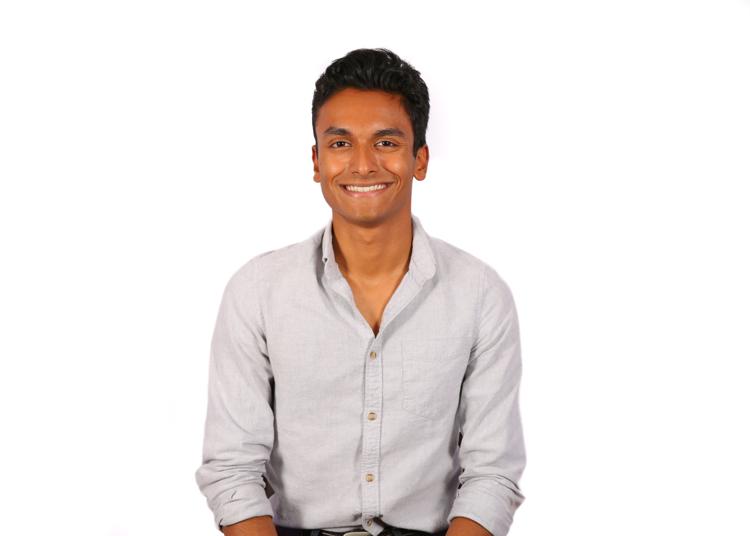 I learned about irony in high school English. Apparently, the local school boards could use a refresher.
For example, imagine an intolerant authority trying to shut down a student play because it portrays students standing up to an intolerant authority. Now, wouldn't that be ironic?
For the first time in 20 years, the Thames Valley District School Board and the London District Catholic School Board have pulled funding for the Grand Theatre's High School Project performance, this year's Prom Queen: The Musical. It's based on the true story of gay high schooler, Marc Hall, who took his school board to court for discrimination (they told him he couldn't bring a same-sex date to prom) and won.
Almost immediately, both school boards were roundly criticized for the decision to pull their usual $30,000 donation from the play's budget. TVDSB chair, Matt Reid, cited concerns about profanity and content.
"I just do not feel comfortable, and the board does not feel comfortable, with the mature content that is being portrayed, especially with our younger viewers," he says.
To be clear, this is the same TVDSB that was happy to fund the High School Project's West Side Story twice in the past: West Side Story, a fictional account of brutal gang violence riven with racial tensions. At one point in the script, the grieving Anita — whose boyfriend was stabbed to death in a switchblade fight — is surrounded and attacked by a group of men taunting her with racial slurs. Past performances also include Guys and Dolls (gambling and gangsters), Les Misérables (forced prostitution, bloody revolution, a rape scene), and Evita (a woman seducing her way up the political ladder).
But, of course, the true story of a landmark Canadian court case, on its way to the New York Musical Festival, is too much for delicate viewers.
The difference, according to Reid, is that this play is a little too close to home, about real students defying real administrators, who are portrayed in a negative light. In other words, they don't like a story about students standing up to those in power. 
Here's Reid criticizing the content of the play: "There were other more alarming aspects, including having a priest blackmail a student … and having a teacher betray the student and lie (in court) under oath." True. This is "alarming" — because it literally happened in real life.
I spoke to fourth-year sexuality studies major, Levi Hord, my classmate in the School for Advanced Studies in the Arts and Humanities program and this year's Rhodes Scholarship winner. Hord was part of four High School Project productions, including a co-op, and was also active in the various Gay Straight Alliances at school.
Hord, like myself, grew up in TVDSB schools and we're both very familiar with the board's distinctive, sanitized, happy-go-lucky brand of "inclusivity." For example, TVDSB's pinned tweet right now, in an act of colossal shortsightedness, reads, "It's easy to be different when you have a lot in common!" Local Londoners are not having it. 
You're really going to make this your pinned tweet when you just publicly broadcasted your homophobia by pulling funding for Prom Queen? The play is LITERALLY about fighting the school board for equality and INCLUSIVITY for lgbt students and you're against it?🤔

— ivana (@ivanatweets2u) January 18, 2018
TVDSB pulling funding from the play, says Hord, is in line with their past experiences at the High School Project. When they did Legally Blonde, Hord said there were concerns that the board would pull the plug because of the song "Is he Gay or European?" 
"There'd always been this idea that they were very aware of that, should they overstep a line, they would lose the funding of the school board," Hord tells me.
Thankfully, because of legions of outraged Canadians, an online fundraiser promptly raised more than enough money for the musical. Now, the production is going ahead anyway with two free matinees, and the school boards look downright villainous. Additionally, a TVDSB trustee has started a petition to reverse the decision, stating that the decision to pull funding was made unilaterally and without consulting him.
After initially doubling down on their bigotry, the school board now says they will be discussing a motion to fund the play after all — making this a case of "too much, too late." 
It's a start, but what's really called for here is a public admission of wrongdoing, an apology and an assurance that the school boards will start to behave in accordance with the 21st century. These are, after all, the custodians of modern-day education in Ontario, and they hold the future of entire generations in their hands. Isn't it time we started holding these people to account?
TVDSB and their ilk talk a lot about acceptance, and if they're going to talk the talk, they'd better walk the walk. Else they might find themselves in court, or — even worse — cast as the villain in an amateur theater production.