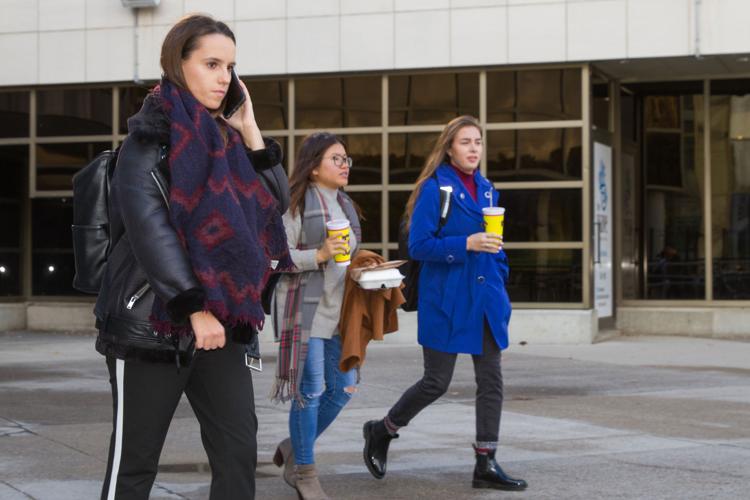 In 2015, the Liberal government released a revised version of the Ontario Health and Physical Education curriculum. To many Canadians, this was a step in the right direction. To others, it was an outrageous move on behalf of the Liberal government. After three years of circulation, Premier Doug Ford's Progressive Conservatives have repealed the 2015 curriculum and re-issued an interim curriculum (2010) for the September 2018 school year. This is a win for outraged parents and right-wing organizations such as My Child My Choice. However, do Ontario students, the ones who will experience the direct effects of the curriculum, also benefit?
Students seem to have little fear of speaking on politics that impact them, and that was made apparent on Sept. 21, 2018 when students across Ontario organized a walk out of class to protest the curriculum changes. The students ingeniously named the walkouts, "We the students do not consent." They have made it clear that they do not consent to these changes. It seems Ford doesn't care to listen.
Ford might need a lesson on informed consent considering he repealed the curriculum without the consent of Ontario students. Lauren Bialystok, professor of social justice education at the University of Toronto, posits that if the curriculum was unacceptable, we would expect to see students, particularly those closer to "the magic age of eighteen," voluntarily withdraw from sexual education. The Minister of Education, Lisa Thompson, stated in an August 2018 news release that "our government will be prepared to take regulatory and legislative action to ensure that the rights of parents are protected." Interestingly, she uses the words "rights of parents." Is there no concern about student rights?
We have to accept that today's students are not growing up under the same circumstances as the adults who support the curriculum repeal. The 42-paged document from 1998 (shorter than the 244-paged 2015 version) predates the existence of social media, sexting and cyberbullying. It was conceived before Canada's legalization of same-sex marriage (2005) and the recognition of gender identity in Ontario's Human Rights Code (2012). 1998 was before Western society came to widely accept that homophobia, sexual assault and cyberbullying contribute to mental illness among adolescents, as found in various studies such the GLSEN National School Climate Survey.
Though the provincial government cannot fully experience the unique challenges that face students today, they have a responsibility to adapt the curriculum in response to new levels of risk, such as the ones posed from rapid technological innovation. A study by Byers, Hamilton, and Fisher shows that that the effectiveness of sexual education relies on it meeting the current needs of students. Society tends to perceive innovation as beneficial to all, but we cannot ignore the implications that our innovations have on the youth who have to mature in such a world.
The sexual education sections of the interim version remains nearly identical to 1998's version. The word "transgender," is mentioned once; however, it is in the glossary under the definition for homophobia as the less acceptable term "transgendered." The word, "consent," appears zero times. There is no reference to using the proper names of reproductive body parts. Had these aspects been included, they may have helped students better understand themselves and their peers, think more openly and critically and maintain healthy relationships.
The common myth that sex education encourages students to have sex still prevails. Yet, as Mackenzie, Hedge, and Enslin describe, it is every aspect of our culture that encourages youth to engage in sexual activity. Those parents who continue to believe in this stigma around updated sexual education are putting their children in front of screens, often unsupervised, where children are exposed to the very culture that makes the 1998 curriculum insufficient.
Active Healthy Kids Canada reported in 2014 that children aged 3-5 are exposed to screens for 2 hours per day on average. Children are consistently around media sources that may be promoting sexuality, but there is no reflection of that in the curriculum. As a result, children may become confused and anxious about the vague ideas about sex that they have. As Byers et al. outlines, the aim of sexual education is to provide clarity and to help students deal with difficult situations surrounding their health that will inevitably appear.
Depriving children of risk-mitigating information is doing them a disservice. Bialystok explains that, by ignoring topics relevant to our society's evolution, such as cyberbullying, consent, sexual deviance, LGBTQ2+ rights and Indigenous education, the government is fostering unsafe learning environments. The government needs to implement a curriculum that gives students the confidence to make healthy decisions. Ontario students deserve better, and we must do better.
- Selena Zabian, fourth-year political science and criminology student