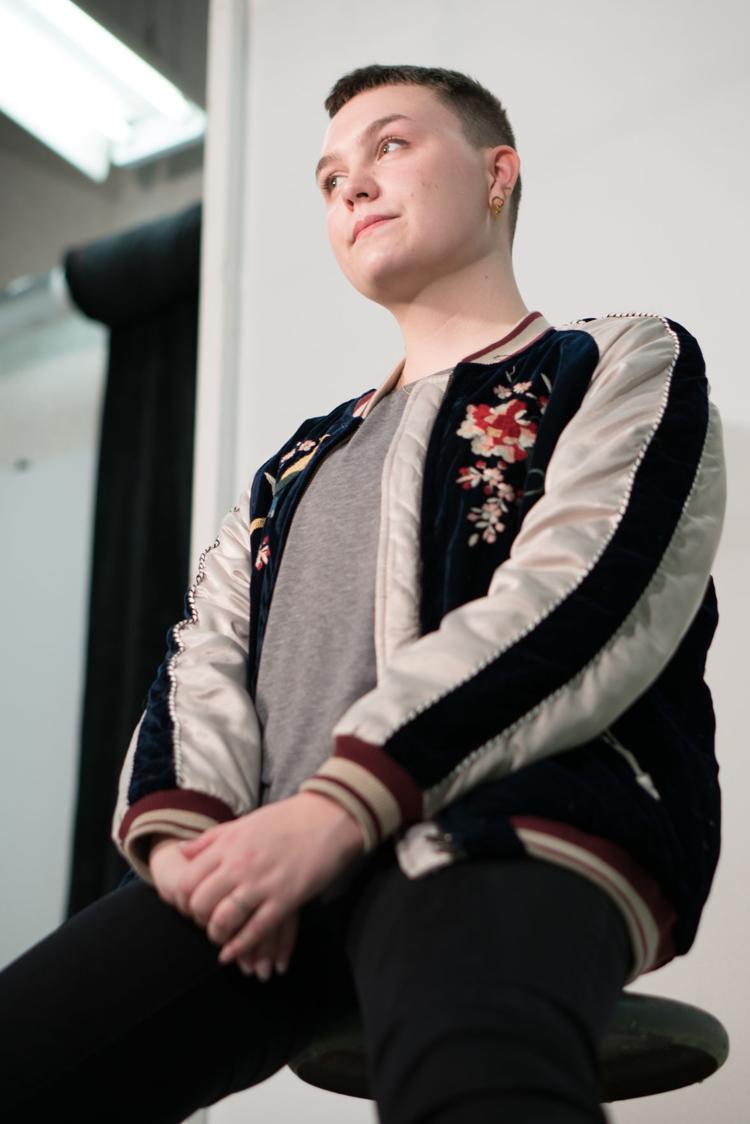 Dear Taylor,
When we were twelve, we kissed. We were just kids messing around, and we both agreed it was an accident. Intentions aside, I liked it. We were inseparable; I spent more time at your house than I did at mine. We combined our names into one and called each other "Taygan," and I found myself writing it over and over again, all over my homework.
You were my best friend, and everyone says to marry your best friend. I thought maybe I should marry your brother, since he's the boy that is most like you. Eventually he and I dated, but I really didn't like him at all. It was just another thing that I thought I should do, and it didn't last long. You and I though, we will love each other forever.
When we were 12, I had a crush, but now, when we're 23, you're family. You've just had your daughter; she's five months old, and she looks so much like you. You asked me to be her godmother. Last week, I stood in front of a Catholic congregation next to you, shaking as I made the sign of the cross on her forehead knowing that the religion she's being sworn into hates me. I want her to know that no matter who she is, she will be loved.
Love, Morgan
---
Dear Nadia,
I hope things got better for you, but I don't think they did. You were one of the cool girls, and you're so goddamn gorgeous. When we became friends, I asked you why I hadn't seen you at school before, and you told me you'd been in the hospital; you didn't elaborate. Your parents were getting divorced because your mom hated your dad, and so did you. He was never home; he was always cheating. When I went to your house for the first time, it was weirdly empty. I stayed till late, and no one ever came home. I knew that I wanted to be there for you then, someone you could rely on.
The second time I went to your house, you started taking off your clothes and you didn't ask me to turn around. I stayed where I was, sitting on your bed, hoping not to make it awkward. You spent a while going on about how uncomfortable your outfit was, and then you couldn't seem to settle on a new one. You kept getting dressed and then would undress again. You started to talk about when you were a model, and you showed me some of your poses — just in your underwear. I couldn't understand why I liked it so much. When you finally did get dressed, it didn't last for long. You had this idea where we would dress up like porn stars. We spent the evening on your bed shirtless, talking about our dreams and finding excuses to touch.
We didn't hang out again. High school was weird.
Love, Morgan
---
Dear Saarya,
I have a lot to say, but even when you're not here, I feel tongue-tied. When I met you in second year, the first thing that caught my eye was your smile. Later, you would tell me that you think it's too big, but it was the first thing that made me fall in love with you. When you laughed, your whole face would light up, and I could see the joy in your eyes. There was a time where my camera was filled with pictures of that smile. Candid shots, selfies, poses, group photos.
I made friends with your friends, and I tried to play it cool, but Catherine's brother is gay, and I know she saw the way I looked at you. We made plans for that summer, and I spent three nights sleeping on a mattress on the floor beside you. I was barely able to sleep those nights, with you taking up all the space in your sleep and me being too afraid to touch you.
The day when we were alone in the kitchen is still one of my biggest regrets. You'd been making fun of my dancing, when you got in my way. Our eyes lock; your air is my air. You move closer, but I'm hesitant because you're straight and you've never been kissed, and am I about to be your first? Then Catherine came downstairs, and we ran apart from each other, bursting into laughter, and I'm sure you were embarrassed of what you had almost done. I'm sure you were embarrassed of me. I should have just gone for it. Catherine asked me if we had kissed. Things on the trip went to shit after that.
The next time I saw you, it was months later. You told me that now that you had graduated, your family wanted you to get married. That you'd met a man online who was from a good family. You told me this is what you wanted and you married him last year. It's difficult to mourn when we were never really together.
Love, Morgan
Names have been changed to protect persons' privacy.