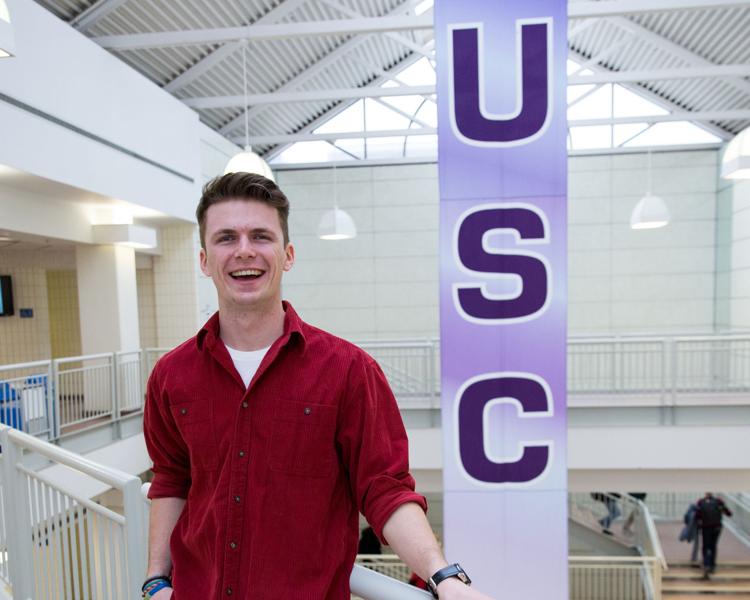 Like many Western stories, mine is one of change. As a bright-eyed, tennis-loving 17-year old, fresh out of high school, I made the decision to attend university as a student athlete in North Carolina. As you can probably guess, that stint didn't last very long. 
Weeks into my first semester, I realized that I was not happy where I began my post-secondary education and found myself looking for more — a closer community, a friend group like family and a home away from home. So, before I even set foot onto Western University's campus, change had become an integral part of my undergraduate experience.
Western had always conjured a certain image in my head, influenced by the mishmash of stories that my dad, sister and cousins shared with me — but I never really understood it until I was sitting on University College Hill during my very first Orientation Week. Very quickly I realized I was not in North Carolina anymore, but rather, I had become a part of a truly special community. 
As a first-year trying to figure out who I was and who I wanted to be, OWeek was the first time that I felt a clear sense of direction. As I watched the beautiful chaos of it unfold, I knew that I wanted to be a part of the social science soph team. Looking back now, it turned out to be one of the best decisions that I ever made — the orientation program is where I found my community, my mentors and my closest friends.
As fun as it is to reminisce about my time as an undergrad, what's more important is the year that you, as a Western student, have ahead of you. I won't bother with the "unprecedented times" preface, as I am sure you have heard it a thousand times by now, but just know that this year will be one for the books. First year is a whirlwind, so make the most of your undergraduate experience and definitely don't wait until the middle of second year to try your first Spoke bagel. 
Class of 2024, you are about to pave the way for a new era of Western students, and I have no doubt that we are in good hands with you leading the way.
Things may look a little different this year, whether it be your classrooms, our events or the University Students' Council's clubs. Speaking as someone who has only ever known one version of Western, I am so excited to see how our innovative student body will adapt to our new scenario in unique ways. This is a place where you'll learn just as much outside the classroom as you do inside.
Our USC executive team has been working tirelessly to provide you with the best student experience possible — the one that we were all so lucky to receive. This year, you will interact with the USC in ways that you won't realize, just as I did during my undergrad. For me, it was spending Wednesday nights unwinding with a beer at Rick's, Sunday nights at the Junction Climbing Centre with the Western Climbing Club and Fall Reading Weeks catching up on procrastinated essays. Everyone will have a different student experience, but I know that there is a community on campus waiting to meet you.
It has an absolute honour to write this letter to all of you and I cannot wait to meet you. My door in University Community Centre room 340 — or my inbox, for now — is always open.
— Matt Reesor, 2020-21 USC President
---
This article is part of our annual Frosh Issue, read the full issue online.