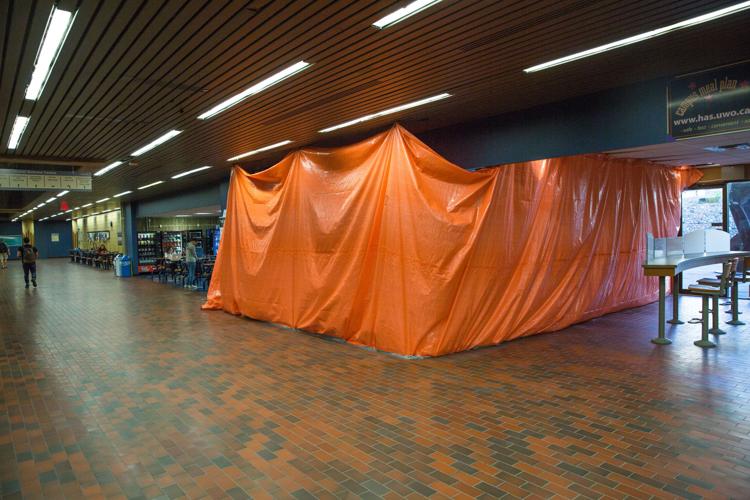 Western University is pricing me out of my daily $1.75 indulgence and I'm bitter. Bitter with a smooth finish and notes of hazelnut, mind you.
You may have noticed something amiss in the halls of our distinguished university. If you're like me and have a caffeine dependency, you've felt it in your heart, your Swiss cheese stomach lining and your wallet.
There are three fewer Tim Hortons on campus.
Gone are the ones in the Social Science Centre, North Campus Building and Somerville House (not including the flighty cousin that dwells in the University Community Centre basement that always seems to skip out of town whenever you come calling). These three locations were more than just sober watering holes: they were part of my daily routine. Their coffee woke me up, coddled me during exam season and gave me something to hold onto while I nodded off to my prof's rants on intersectional quotidian ergonomics — all in the ten-minute intervals between classes.
Timmies is convenient. But more importantly, it's cheap.
$1.75 for a medium coffee, and $2.00 for a large. Going to Tim Hortons cost pocket change, and if I threw in the lint, I could even get a Timbit. It's cheap with no strings attached — there's no ball and chain stamp card I lug around and forget half of the time for the promise of the ninth one free. By the way, no one really gets the ninth one free, because you always lose that card, right?
They vanished without a trace. No postcard, no letter, no word of address, and I'm left standing here, toonie in my hand, all of a sudden unable to afford to drink hot energy water on campus.
Because that's what happened. Two out of those three locations are entirely gone, and in their stead are new-age coffee spots.
NCB now has Riverside Cafe, Somerville is focused on Lucy's and SSC has Encounters. Admittedly, Encounters kept the Tim Hortons express. But while the coffee is there, the conveyer belt of Timmies' donuts, bagels and soup is not.
I'm not here to cast dispersions on the coffee quality of those hip locales. Fair trade is great; drip coffee, whatever that is, seems alright; and nitro cold brew sounds like the rocket fuel of the future. But the prices. I might walk in there with a toonie and walk out with a cup filled halfway with caramel machiatto and a vague feeling like I'm being capitalized on.
I'm not trying to drink something I'll enjoy. I'm trying to mainline coffee before 8 a.m. so I can function and blink using both eyes at the same time.
Maybe nobody cares about this except me, but there's a strange moratorium around the issue I can't ignore. Tim Hortons are being nulled without open explanation, and it's making me feel protective over the remaining cheap coffee spots and anxious that one day those will be gone as well.
Melodrama aside, campus is expensive enough, and Western could at least keep the coffee free of trendy fees.
— Jennifer Marie Hillhouse, fourth-year English language and literature student