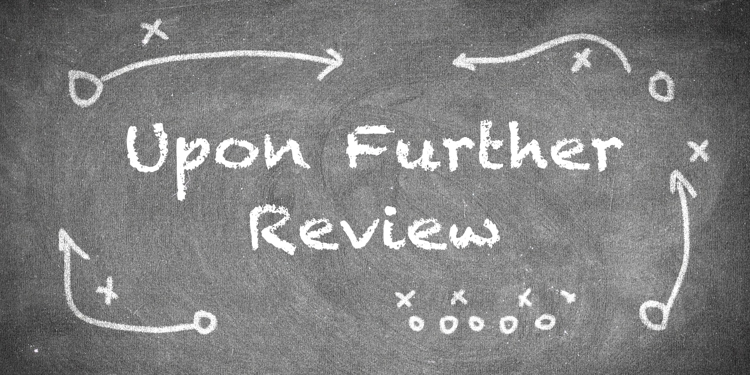 Much like hating country music, old white men and Kanye West, a disdain for Barstool Sports seems to have become a core part of the "woke" aesthetic. If you're not regularly retweeting Deadspin articles "exposing" Dan "Big Cat" Katz, Eric "PFT Commenter" Sollenberger or Dave "El Pres" Portnoy as [insert buzzword here] or stealing "Saturdays Are For The Boys" flags at frat parties as a show of protest, someone might be coming to take your progressive credentials away very soon.
In all seriousness, some of the past criticisms of Barstool are fair. For a brand built on challenging sports media's long-established status quo, being accused of misogyny and racial insensitivity makes for a precarious situation in our increasingly politically correct, socially sensitive climate. And when ESPN cancelled their new show, Barstool Van Talk, last fall amid a firestorm of social media outrage, it appeared that Barstool would never emerge into the mainstream.
However, it was their potential relationship with ESPN in the first place, along with the Barstool Rundown program that ran on Comedy Central during Super Bowl week in 2017, that speaks to Barstool's transcendence in our kill-or-be-killed sports media era. With newspapers cutting sports sections and ESPN losing cable subscribers by the thousands, Barstool has found a way to not only survive, but actually thrive, in a shrinking and tumultuous market. Perhaps more importantly, they found a way to force their old-money, corporate competitors to adapt to the ever-changing needs of sports media consumers.
Barstool draws millions of unique visitors to its site through a variety of platforms, including its app, its YouTube channel, its extensive podcast network and its vast social media presence. Through their targeted blog posts and self-produced video shorts, relationships with high-profile athletes and media personalities, and foray into documentaries (including an acclaimed doc about the notorious Buffalo Bills tailgate culture), Barstool has established a robust and impressive portfolio of content.
In 2017, the company announced its acquisition of a concept called Rough N Rowdy, a backwoods fight-club of sorts, under which Barstool promotes and sells premium pay-per-view boxing brawls. Less than a week later, founder Portnoy announced that Barstool would partner with SiriusXM to launch its own 24 hour satellite radio channel, thus capitalizing on the remarkable success of Barstool Radio, its daily radio show on the satellite radio platform. Their network of Instagram pages pushing viral content to high school and college-aged consumers on a daily basis, plus the popular Twitter accounts of the outlet and its personalities, exhibit Barstool's uncanny ability to understand what sports media's core consumer demographic cares about.
Barstool has stayed authentic to its brand and its core group of followers, while capitalizing on trends much faster than its larger and richer competitors. Put simply, Barstool is generating seemingly profitable content with DIY production quality, delivered in bite-sized mobile packages, at a relatively low cost per click. Meanwhile, the company's much larger competitors — with their enormous budgets and legions of staff — spend a lot more money and take a lot more time to produce content that consistently misses the mark. Barstool knows what the average sports viewer cares about. It seems like their larger competitors often don't.
In short, the current name of the media game is searching for relevance among a generation of eyeballs that consume content in rapidly evolving ways. This is what Barstool has captured, while staying true to themselves. No matter how much you might dislike it, they've proved that their irreverent, bro-centric, everyman aesthetic appeals to millions of devoted fans. 
So whether you think they're crass, problematic or outright dangerous, they're probably the future of sports media, for better or worse. And, with the content going out and the revenue streaming in, they probably don't care what you think.