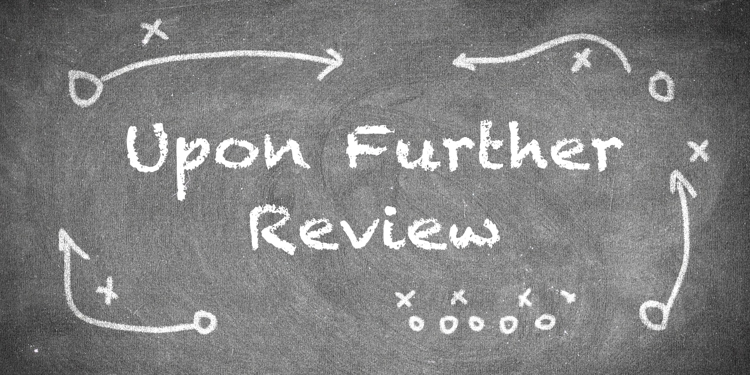 "Hi, I'm Mike DeBoer, and I'm a Lions fan."
That's what I said to all my imaginary friends at my imaginary Detroit Lions Fans Anonymous meeting. No, don't worry, I'm not a "crazy" person, per se. You'd understand if you experienced it too.
I'd just witnessed the debacle that was the Lions 48–17 loss to the New York freakin' Jets — if nothing else, a single-game encapsulation of the Lions entire history as a franchise — and I needed some way to cope. The six-pack of Busch didn't numb the pain, nor did the dozen two-bite brownies that sat in the pit of my stomach like a bowling ball for the rest of the night.
So I scrolled through Twitter, getting angrier and angrier at the two Matts — Stafford and Patricia — who get paid way too much money to perform like they did on Monday night. All spring and summer, I held my breath for the fall, eager for the leaves to drop and the colours to change and maybe, just maybe, for my Lions to do something special.
But after one game? Nice try. Season's over. Glorious autumn weather is overrated, anyway.
It made me ponder why I do this; there's nothing logical about it. My dad never imparted the curse of Lions fandom on me. And sure, I grew up in the shadow of the Detroit skyline but, hey, I'm Canadian, and those Packers jerseys sure are nice. The thing about Lions fans is that we don't hold it against you when you give up, because like an addict getting clean, we all know it's the healthy choice. Nobody is forcing me to do this and yet, here I am, doing this.
Bad teams are like bad romantic partners. They take your money, break your heart and steal your time, but no matter how unbearable it gets, it's often just easier to stick around.
But wouldn't it be better to simply abandon my old, fruitless loyalties and become a fan of the Patriots or the Eagles — you know, for the sake of my mental health?
I'm not so sure. There's some honour in committing one's self to an ill-fated team. It "builds character," and as someone who also supported the dynastic Detroit Red Wings, the Lions fandom probably brought me back to earth a little bit. Indeed, devotedly watching the Lions compete — especially the last seven years, when they were close enough to competency that there was some semblance of success — can be a near-physical activity: your whole body tenses up, you let out moans and groans and shrill sounds of sheer fear, along with the occasional childlike cries of joy. At the end of a game, you emerge battered and bruised, humbled and hearty. There's good old-fashioned suffering, yes, but also loyalty, dedication, spirit; maybe even, at times, jubilation. It's fun being a Lions fan, especially if you have a sense of humour about it, which you must.
On the flip side, being a Lions fan often makes us consider the absurd thought that it's our fault. We hope year after year that we become something more than a laughingstock, and then feel disappointed when it doesn't happen. We actually thought our big lead against the Cowboys in the 2015 NFC Wild-Card Game would hold, only to be heartbroken in the end by a furious Dallas comeback. We actually thought that 6–2 start in 2007 was something other than a flukey aberration — only to live through a 1–25 record over the next season and a half. Maybe if we just didn't watch them, they'd never lose. Maybe it is our fault, after all.
But even the Lions win sometimes, and when they do, it's the greatest feeling in the world. 2016 was a miraculous, monumental season, with an NFL-record eight fourth-quarter comebacks and an MVP-calibre season from Stafford. When our fearless quarterback said, "Finding ways to win is what we do," we — the fanbase of a team that had, for most of its history, found new and innovative ways to lose — had our cathartic moment.
And so for all the heartbreak and disappointment, there's always a glimmer of hope. Nothing goes on forever, so this team can't always be this hapless... can it?
On Monday, as I stared sadly at the television screen, different images flickered in my head: images of a million fans, dressed in Honolulu blue and white, lined up and down Detroit's Woodward Avenue for a championship parade. Maybe it happens in eight seasons, or maybe in eighty. But if — no, when — it does, all the suffering will be worth it.