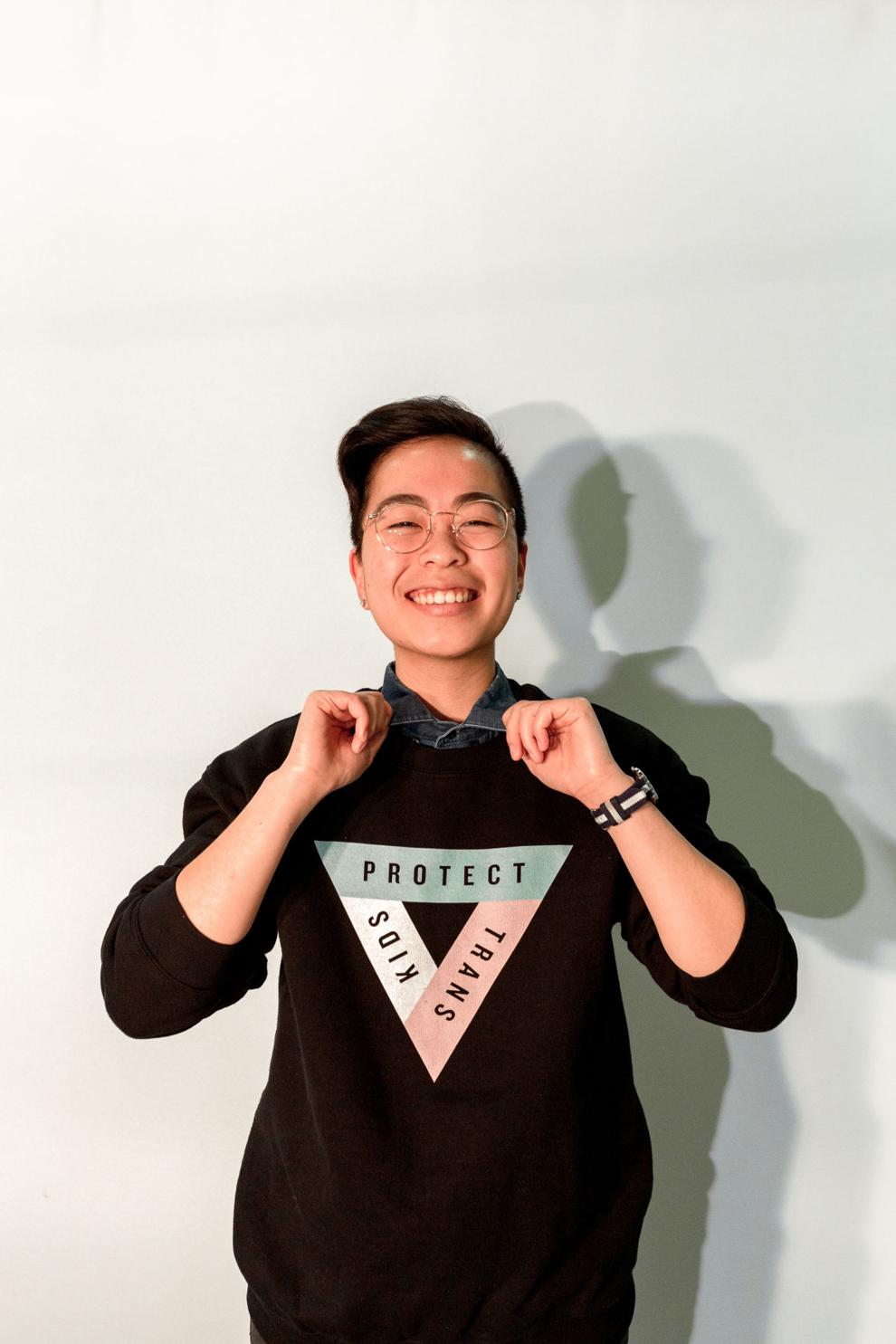 The political climate is scary. Every day it seems like our existence and our rights are being threatened and taken away. How do we fight back? How do we resist? Visibility is crucial for continuing these conversations, and this is the aim of the Pride Issue. The LGBTQ2+ community is flourishing throughout our campus and our city; we hold incredibly diverse identities and experiences that contribute to making Western University a better place.
The diversity of our community is beautiful. We need to recognize and support all parts of being LGBTQ2+. To be LGBTQ2+ also means to be brown, black, gender non-conforming, a refugee, an immigrant, disabled, Indigenous, neurodivergent and so much more. We hope to have captured a peek into the diversity of the community on campus in this year's Pride Issue.
Following previous successes like gender-neutral multi-stalled bathrooms on campus and the ability for students to go by their chosen names in university documentation, we are inspired to continue working toward making this campus more accessible for the community.
But it would be unfair to pretend that it is easy for LGBTQ2+ folks to exist on this campus; we celebrate a multi-stalled gender-neutral bathroom in the UCC, yet it still hasn't been renovated from its gendered design. We celebrate the ability to not be dead-named by technology, but we still lack doctors and counsellors who relate to this experience. Instead of systems that are inclusive for everyone, pre-existing systems that never actively considered the LGBTQ2+ experience force us to be exceptions that must be accommodated. There is still work to be done, and to the people trying to do it — unpaid, under-recognized and often dismissed — we see you. We thank you.
We look forward to seeing projects like the Pride Issue continue, as they provide the community with visibility and space to thrive. To those outside the community, we hope you will respect and celebrate us creating these spaces. To those in the community, you're already doing enough — you exist.
— Zoe, Spectrum UWO & Rosa, PrideWestern