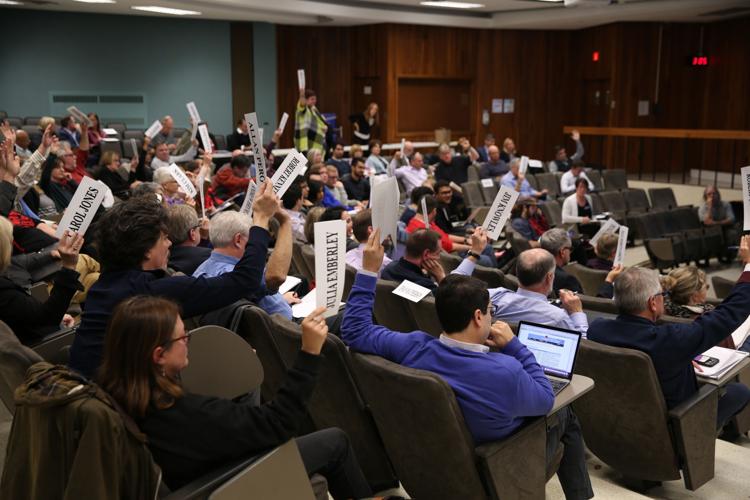 Unlike this year's USC election, the Senate election has a much more crowded list of candidates. The USC election saw 18 acclaimed council positions, which led to an unexciting competition.
For Senate, only two positions are currently acclaimed, which are undergraduate senators for business, education, engineering and law and Schulich.
This year, there are five running candidates to fill the four graduate student Senate positions, 23 running to fill the ten undergraduate faculty Senate positions and a total of 27 undergraduate students running for the four at-large Senate positions.
To put things in perspective, last year, only 11 candidates ran for six of the student-at-large Senate positions. In 2015, 17 students ran for the seven available Senate seats for student-at-large.
So what caused so many to run for Senate this year while only a handful of students went for the USC councillor positions?
It could be that in the past, Senate competition was almost non-existent compared to the USC. This reputation could have led more students to apply for candidacy as they were under the illusion that the positions could be more easily attained.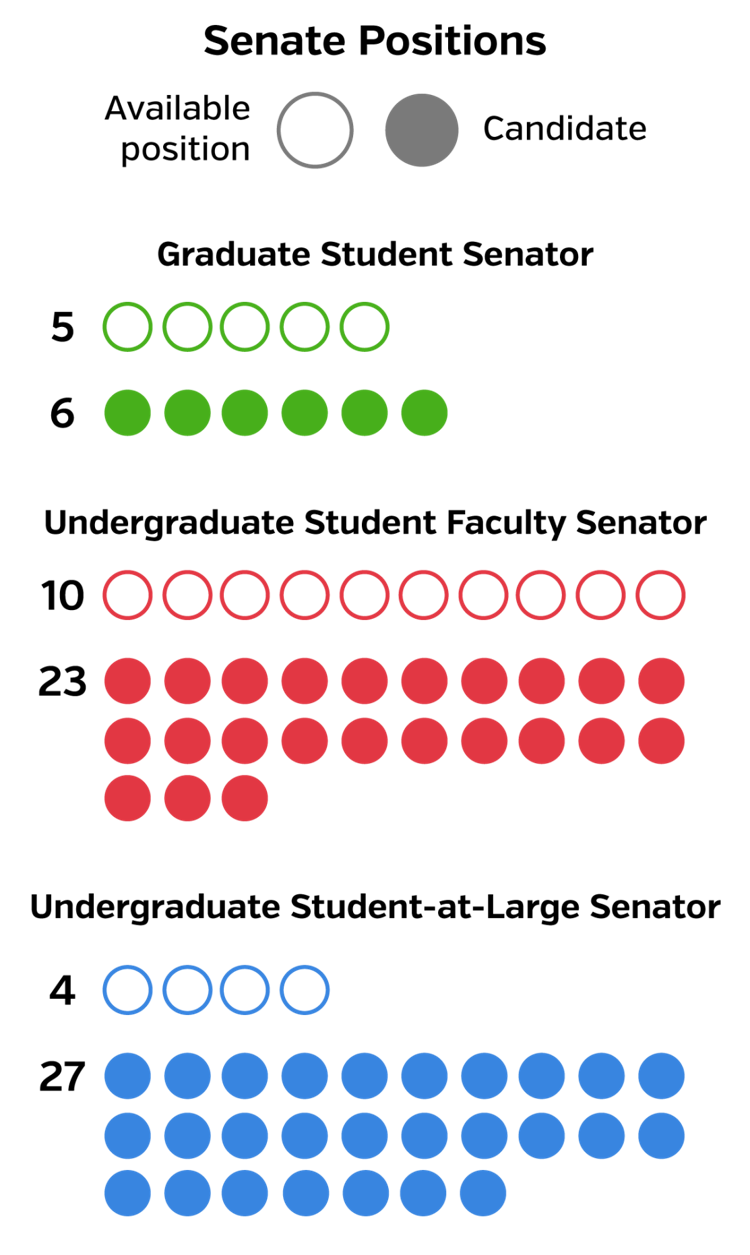 Another possible reason that could have made Senate so popular this year may be because its role at Western has been made more well-known. The Senate focuses primarily on academic policies, which has a direct impact on Western students' studies and overall education experience. These policies include exam and assessment policies and program changes.
In an opinion piece written by past year's chair and vice-chair of student senators Harry Orbach-Miller and Courtney Hardy, the student Senate has played a large role in student issues and advocacy at Western. They have been busying themselves on issues such as the implementation of a fall Reading week, course assessment procedures, a mental health strategic plan, ways to combat on-campus Islamophobia and increased senate transparency.
The student senators have also acted as the voice of students in discussions such as the lack of student input on Homecoming date changes and the MTP program cut. Both of these issues have caused some heated debate in Senate meetings and have highlighted the concerns of the students at large.
Maybe the time change in USC election this year was a reason of the large turnout of student Senate candidates. The ongoing USC election could have helped to inform the prospective Senate candidates on the roles of both student bodies. Previous years had the Senate election held with the USC. While the USC election was held earlier to allow for a buffer period in the case of election appeals, the Senate election is being hosted at the same time as the past. However, this raises some concerns about voter turn-out since it is arguably more convenient to vote once for both the USC and Senate.
No matter what the reasoning was behind the running candidates, it's refreshing to see that the Senate has increased student interest. We'll only hope that the higher number of candidates will also translate to a higher voter turnout.
Graduate and undergraduate student candidates will be campaigning for their respective Senate positions until Sunday, Feb. 12 at 11:59 p.m. Voting will take place from 8:00 a.m. on Monday, Feb. 13 to 8:00 p.m. on Tuesday, Feb. 14.