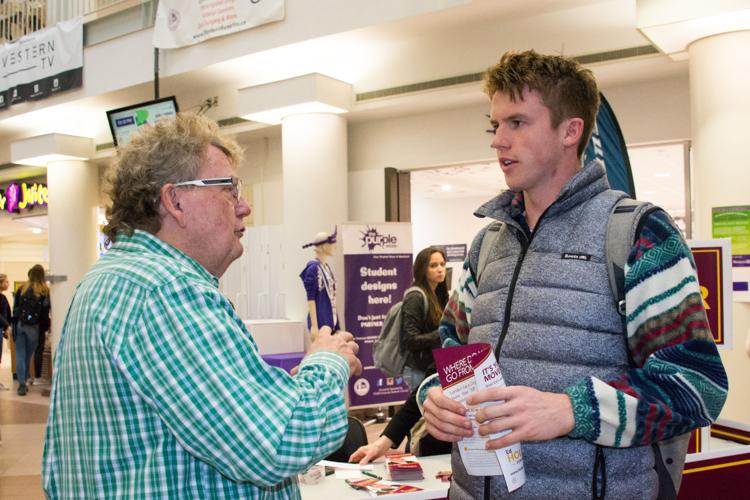 Decisions made by London's City Council impact your everyday life; from snow removal, road work and bike paths, to the LTC and access to jobs in London. 
Western University students are a vital part of London — we need to work together and vote in this election to make sure our voices are heard.
So what are our city politicians doing to ensure that better transit is prioritized? What career opportunities exist that allow students to stay in London during the summer? What are they doing to keep London safe for students?
In the University Students' Council's most recent survey, students considered the bus pass to be the most crucial service that the USC provides. Students in London make up to 50 per cent of the LTC's ridership, making us a key stakeholder when it comes to transit. But we know that we need better; issues of overcrowding and unreliability consistently come up for students getting to campus. The current Bus Rapid Transit plan is our best bet. But let's be clear: BRT is not just good for students — it's good for everyone in and around London, and look, the BRT is partially financed through government funding and is well underway. A solid rapid transit plan is good for residents and Western students alike.
When it comes to community safety, we need to do more to make sure students in London feel, and are, safe. The USC launched its Lock Your F***in' Doors campaign a number of years ago to raise awareness of how student homes are largely targeted for break-ins in the community. Based on findings from the
 Safe City London
 initiative, we also know that many individuals do not feel safe in neighbourhoods largely populated and visited by students. Lastly, in areas with frequent student traffic, such as the Western Road and Sarnia Road intersection, there is a significant need for attention when it comes to pedestrian safety. Community safety in a number of regards is vital to Western students living in London.
These are all issues that matter to students and should be priorities for the City of London. The individuals you vote for this month will make decisions that impact you, as well as other Western students for generations to come. Do your research this municipal election. 
Tell your friends and make sure to vote!
- Danny Chang, USC vice-president
Upcoming electoral events: 
Mayoral Candidate Booths: Oct. 2 in the UCC
Advance Polls: Oct. 4 in UCC Basement