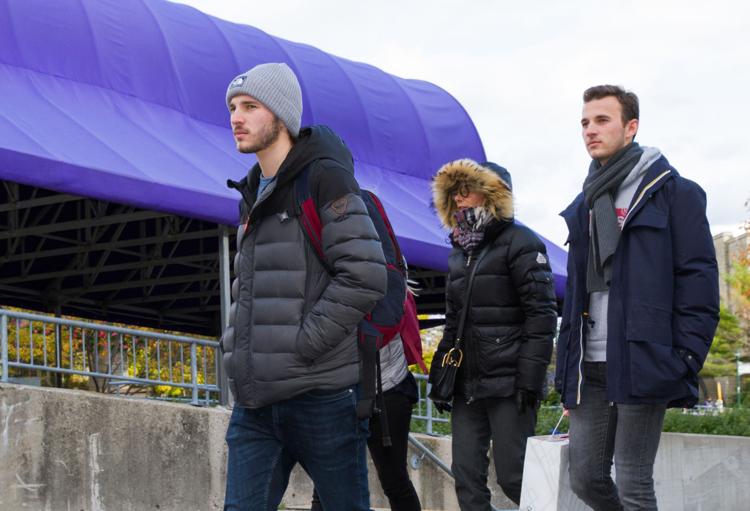 The fact that young adults are uninterested in politics is something we hear all the time. However, is it accurate to say that youth do not vote because they are uninterested in politics? We decided to investigate youth voting in the 2018 London municipal election to see why students at Western decided not to vote. We looked into a sample of 24 students from many faculties to get a variety of student testimonials about their decisions not to cast ballots. We asked them if they voted, why or why not and whether they had a preference in the winner and sought results.
Despite the stereotype of disinterested youth, we found that Western University students took an interest in the election but did not vote because of inaccessibility and the lack of a connection to their city council. We found that of our non-voting interviewees, 11 of the 24 did have a preference in who won the election and/or went to seek results. Although they did not cast a ballot, they still took an interest in the election and were engaged in other ways in the political process.
Why don't students vote despite being politically engaged? Students said they do not feel that the municipality is able to adequately address their issues. Emily Franze, a fourth-year student, said that she "[does not] think the municipality has enough power to drastically improve London and the surrounding area." Students may feel unimportant and therefore uninterested in casting a ballot, although many students who noted these concerns still looked for results and had candidate preferences.
Students also did not vote because they did not have access to the polls. Five interviewees discussed that they were unable to vote because of restrictions on the University Community Centre poll. Ward 6 students, such as Chris Anthony, a fourth-year student, were told that they were unable to vote at the UCC poll because they were not assigned to that location, even though they were under the impression that any student living in Ward 6 could vote on campus. This lack of clarity was frustrating because students said they did not have time to go to another poll. Muhammed Syed, a fourth-year student, had this experience and said that when polls are brought onto campus, they should be accessible to all students. This would have helped other students, like Susan Yiao, a fourth-year student, who did not vote because she was on campus and not in the area of her poll. The polls were open from 10 a.m. to 8 p.m. on election day, which fell in the middle of midterm season, so the majority of our interviewees were studying all day. As many London students rely on London transit to travel to their poll, they had difficulties getting to voting booths.
Umair Khot, a fourth-year student, said the lack of online voting deterred him from voting. As he was on campus all day, he could have participated in the election through an online poll but could not vote in person because his poll was on the opposite side of the city. Another respondent, Michal Kearn, a second-year student, had an exam on election day from 7 p.m. to 10:00 p.m. Kearn was unable to vote because he was preparing for this exam. Therefore, he did not have time to travel to the polls before writing his exam and did not finish the exam until after the polls had closed.
Another major reason students did not cast a ballot was their temporary residences in London. Kayla Hendriks, a fourth-year student, said that she did not think her vote mattered as much as London's permanent residents because she is moving in less than a year when she graduates from Western. This sentiment was brought up by other fourth-year students, including Mason Hope and Anthony. Anthony told us he did not feel right choosing a city council that sits for a four-year term when he will not be living in London for even one-quarter of that time.
While there were students who did not vote because they did not care to get informed or felt unaffected by the election, this was the minority of our respondents. Youth engage in politics but feel that voting is inaccessible or that they are not being engaged within the political system as it does not address their issues or concerns. The issue here is not simply that youth are disinterested in politics — it is that the political system disregards youth issues, which disincentivizes youth voting.
-Renae Pennington and Nicole Foster, fourth-year political science students