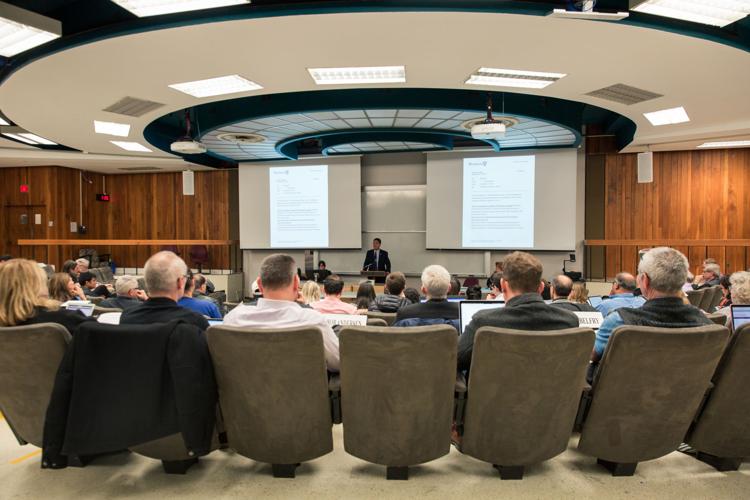 If you've ever taken a course at Western University or one of its affiliates, the rules governed and motioned by Senate have surely affected your academic experience. With a wide range of members, including administration, faculty, observers and students, Senate is responsible for all academic policy at the university.
Out of the 102 voting members on Senate, only a mere 20 are students. While it may seem unlikely that student senators can have a major impact on academic policy, the Western Student Senators, comprised of student senators and directors, have accomplished a lot. In previous years, WSS spearheaded the introduction of Fall Reading Week, the 15 per cent rule (all courses are required to provide at least 15 per cent of a grade to students before the course-drop deadline), the earlier release of final exam schedules and the implementation of Discovery Credits.
This past month, WSS met with Western provost Andrew Hrymak and vice-provost of academic programs John Doerksen to discuss student priorities. Topics included Sunday midterms, Academic Accommodation and a course waitlist system, which will be piloted this summer.
As your outgoing WSS chair and vice-chairs, we cannot stress the importance of an engaged student body enough. Your voice and your vote will shape the academic experience not only for you, but for the entire student body. The individuals who you elect will be your voice and represent your concerns.
As most candidates have released their platforms on social media, we encourage you to read them to make an informed vote. A list of the candidates and a short bio for each of them can be found here.
Voting polls will be open from 8 a.m. on Monday, Feb. 4 to 8 p.m. on Tuesday, Feb. 5. Advocacy begins with you, and we encourage you to vote in this upcoming election. Like always, do not hesitate to contact any of your current Student Senators with any questions or concerns you may have.
—  WSS chair Massimo Perruzza and WSS vice-chairs Matthew Novello and Justin Kim
Correction (1:35 p.m., Jan. 25): Paragraph six has been edited to correct the election voting dates.