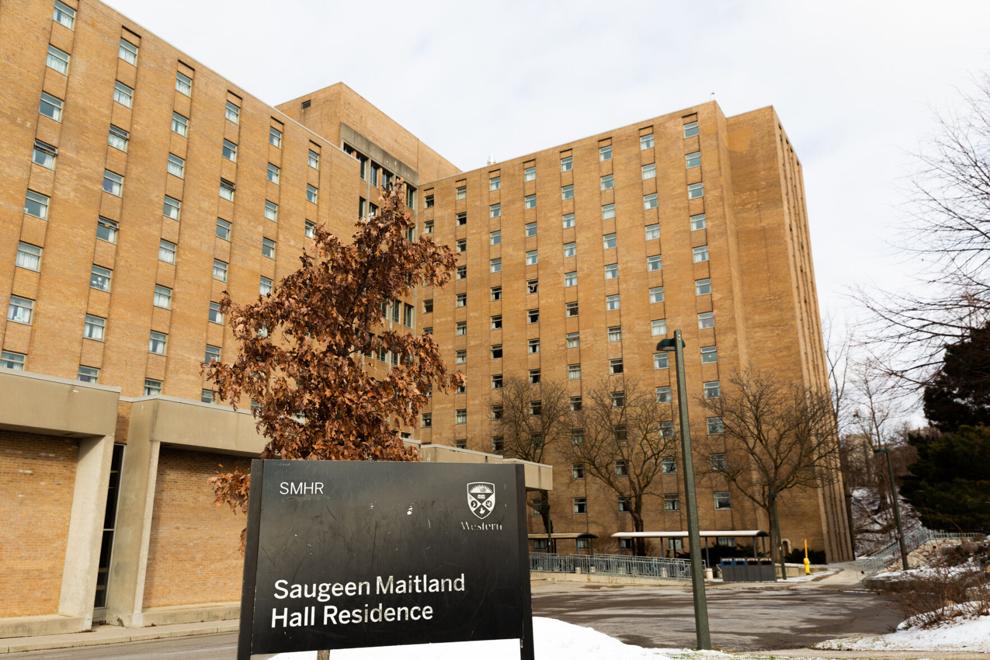 The coronavirus outbreak in Saugeen-Maitland Hall has risen to eight positive cases, up from the initial five reported over the weekend.
Western announced the first outbreak since its vaccination mandate over the weekend in Saugeen, an on-campus residence for first-year students. The five students who tested positive were transferred to an off-campus location to isolate. That number has now risen to eight from the initial residence outbreak.
The outbreak's numbers may grow in "the next little while," according to Dr. Alex Summers, acting medical officer of health at the Middlesex-London Health Unit, though risk for spread on campus remains low.
"We have not seen evidence of transmission within a classroom or lecture hall," Dr. Summers said. "The combination of vaccination, masking and the relatively short time together in those settings make them low risk for transmission on the whole."
Most cases in the Saugeen outbreak were transmitted through close contact in social settings, he said.
Ontario is seeing a rise in cases across the province. The province's daily cases are hovering over 700 — up from around 300 in the last few weeks, according to Dr. Summers.
Transmission rates among university students as a whole remain "very low," though.
"The overall transmission that we've seen among post-secondary students in our community has been very low and that's because of the exceptionally high vaccination rate," Dr. Summers said.
Over 99 per cent of Western University community members are fully vaccinated.
Dr. Summers added the approaching holiday season prompts larger and more frequent gatherings, and encouraged those who wish to gather to keep gatherings small and among vaccinated individuals.
Correction (Nov. 29, 2021, 4:55 p.m.): This article has been corrected to reflect the provincial daily case counts are hovering around 700. An earlier version of this article incorrectly stated this was the number of active cases in the Middlesex-London region.