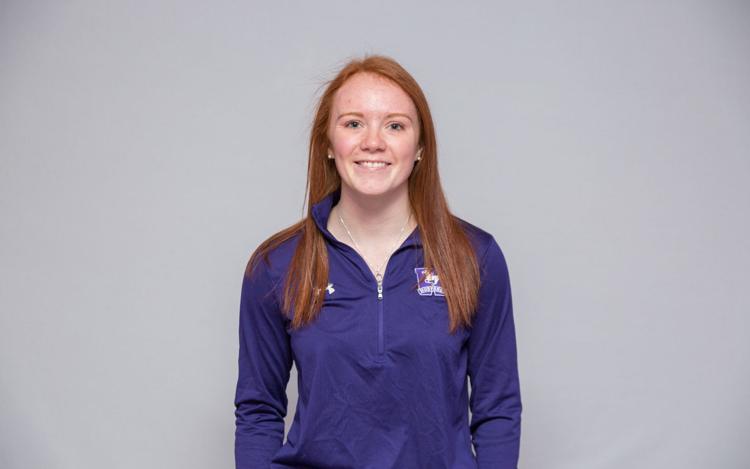 April Clark's stat line this hockey season was eye-popping. Her 20 goals and 33 points in 24 games led Ontario University Athletics, as did her five game-winning goals and five power-play tallies. As the face of a Mustangs women's hockey team that finished second in the province with a record of 14–5–1–4, April established herself as one of Canadian university women's hockey's best players in the process — even though her team didn't reach the lofty goals they set before the season.
For all her personal accolades, that's what's striking about April — she only speaks in terms of her team. Her OUA Player of the Year and Forward of the Year awards were shining achievements, particularly for an athlete with a year of university eligibility left. But her Mustangs team, which won an OUA championship last year and expected to compete for a second straight this season, fell in an upset to the Toronto Varsity Blues. And for April, that counts as a failure.
"Well, the goal was to win the OUA championships and go to nationals this season, and we obviously didn't hit that goal, so that will be our goal going into next year."
April has seen a steady rise throughout her U Sports hockey career, growing from a role player within the program to its marquee piece. She attributes her rapid rise through the university ranks to her teammates, coaches and a second-year 20-pound muscle gain that made her faster and stronger on the ice.
April also underwent a significant change in her playing style, allowing her to become the Mustangs go-to scorer.
"If you asked me a couple years ago, I'd definitely say I was a pass-first player," she says. "But this year, I've just been in situations where the puck is on my stick and the net is right there, so I'm going to shoot, and they've been going in for me."
The St. Mary's, Ont. native and nursing student came to Western from the Bluewater Hawks and London Devilettes programs, deciding to stay close to home to play her university hockey. This choice paid dividends at last year's U Sports Women's Hockey Championships, where young female hockey players were able to watch the host Mustangs make a run all the way to the gold medal game. For April, this was especially meaningful.
"It was really big for us that we made it to the finals," says April. "We just had so much support from Western and local Londoners, and the stands were packed so that really meant a lot. It helped grow the game too, to help all those London Devilettes know that they wanted to be like us at that level someday."
April didn't come from a heavily hockey-centric family. Her mother was a runner, and while her father did play hockey, April concedes he "wasn't the best at it."
"My dad used to try to give me tips on my game," April jokes. "But when I got older I eventually just told him 'no.' "
While the heartbreak of this year's OUA playoffs loss, which came at the hands of a Varsity Blues team that overcame Western's speed and skill with a gritty, tough effort, will sting for a while, April will use it to motivate herself and her teammates throughout the offseason.
"Next year, we want to get back to the McCaw Cup and win it, and then go as far as we can at nationals," she says. "Our season was cut short this season, which sucks, but next year we want to go all the way."