Lifting and uplifting
After powerlifting helped overcome obstacles in her own life, Western student Nicola Paviglianiti is empowering other women to share their stories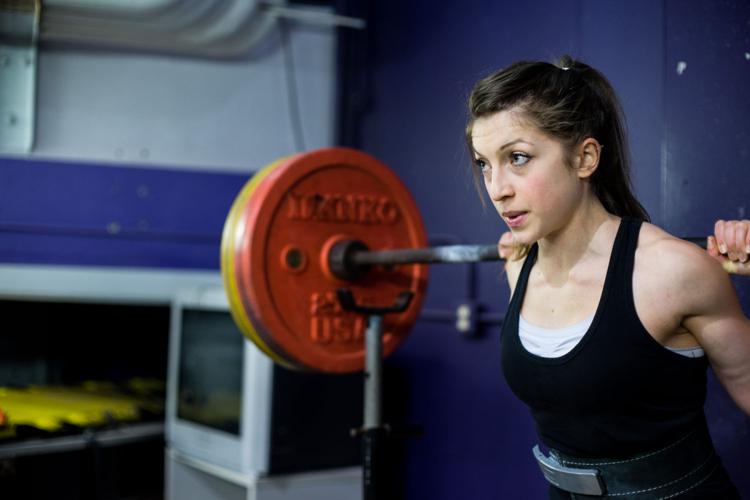 Walk around the Western Student Recreation Centre maze on a typical afternoon and you'll find passion radiating from every corner, particularly on the benches and squat racks. 
Fourth-year scholar's elective health sciences student Nicola Paviglianiti finds solace in the weight room. Paviglianiti started her powerlifting journey about a year ago but she was on the Western triathlon team for the first two years of her university life. She says her relationship with triathlon was not the healthiest. 
"I had an eating disorder ... and the cardio was just too much," she says. "I ended up finding the weight room as a way to overcome my eating disorder and build my body up."
Paviglianiti was encouraged by former gym manager Robyn Ripley to compete in her first competition at Seneca College last February where she set all the meet records. This event welcomed Paviglianiti into the powerlifting community. 
"It was such a cool experience ... and I just fell in love with it," she says. 
Paviglianiti's powerlifting adventure gets even better: she won her weight class at a Calgary meet, set all the records at a provincial meet and won her weight class at the Canadian Powerlifting Union's National Championship. This made her qualify for a spot on Team Canada at the International Powerlifting Federation's World Competition held at the end of June.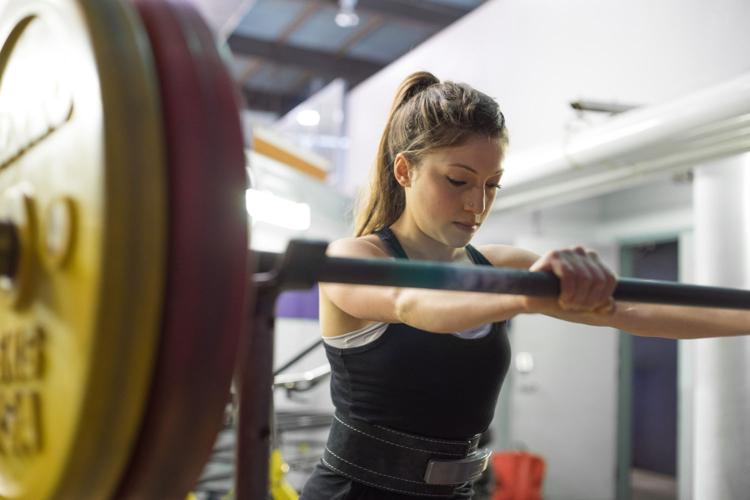 In the weeks leading up to a competition, Paviglianiti prepares by lifting heavy and training hard. She takes the week right before a meet to rest, focusing most of the relaxation on the day before.
So far, her rituals include eating a lot of chocolate right after her weigh-ins — which are necessary to make sure a lifter still qualifies for his or her weight class — and keeping calm by preparing herself mentally before the judging happens.
Every sport comes with its own challenges. Paviglianiti says it's especially hard for girls to lift heavy at the gym. 
"People just start taking off my weights sometimes because they don't understand that I'm actually lifting that, or someone will come over and spot me even if it's my light day and I don't need a spot," she says. 
Paviglianiti also mentions it's difficult that many people don't consider powerlifting to be a high priority in her life. 
"People don't always understand that this is something that's really important to me and a goal of mine," she says. 
Nevertheless, Paviglianiti finds her favourite part about powerlifting to be the potential for growth and opportunity. While at a competition like the CPU Nationals, Paviglianiti says it is an incredible feeling to lift on the same platform as world record holders and people whom she looks up to on social media.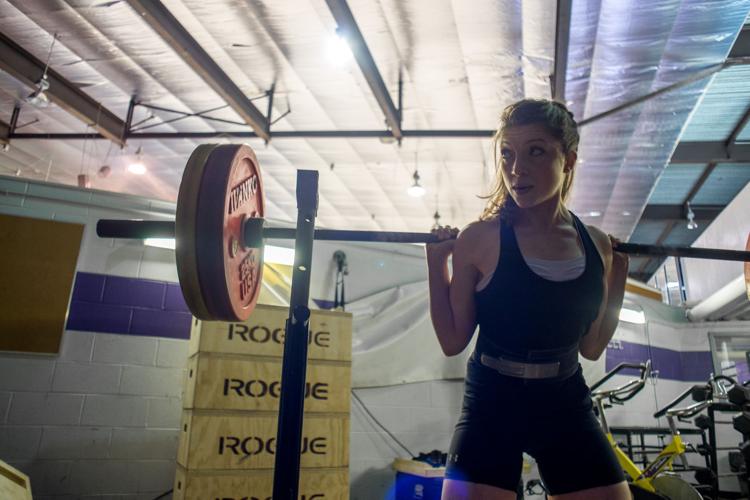 Her love for powerlifting doesn't end at training or competing. Paviglianiti created a website called Stories Not Selfies to showcase the backgrounds of female lifters all around the world. 
"I think it's a powerful way to connect to other people and recognize that there's more behind someone than just powerlifting," she says. "Every girl has a cool story."
There are plenty of opportunities to find out about powerful women across the globe on Stories Not Selfies — the website features a woman crush every Wednesday and a personal story every Sunday.
In addition to powerlifting at the WSRC, Paviglianiti showcases her social skills throughout other parts of campus. She is one of the founders of the Out of Province Student Association, which is part of the Western Student Success Centre. This association provides support for out-of-province students both socially and academically.
She is also vice-president student affairs on the Faculty of Health Sciences Students' Council. Last year, Paviglianiti won the Western 3M award recognizing outstanding leadership.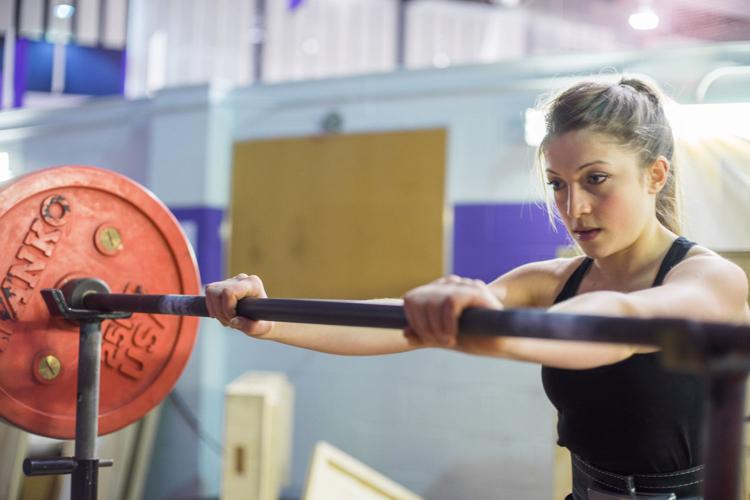 If you want to start lifting heavy, Paviglianiti's advice is just to go for it.
"People often think that they have to be strong in order to start, but everybody starts somewhere," she says. "Don't always play it safe and go to the cardio equipment — try out a barbell or dumbbell. I think the biggest part is just getting out of your comfort zone. There's no perfect time to start, you just have to do it."
She also suggests researching online and reaching out to coaches who can help you get started with a lifting program.
As she begins the next leg of her journey towards to world championships, Paviglianiti would like to thank the many supportive people at Western who have helped her with training and mentoring. She also hopes to see a lifting community at the Rec Centre to make the weightlifting experience more welcoming for beginners.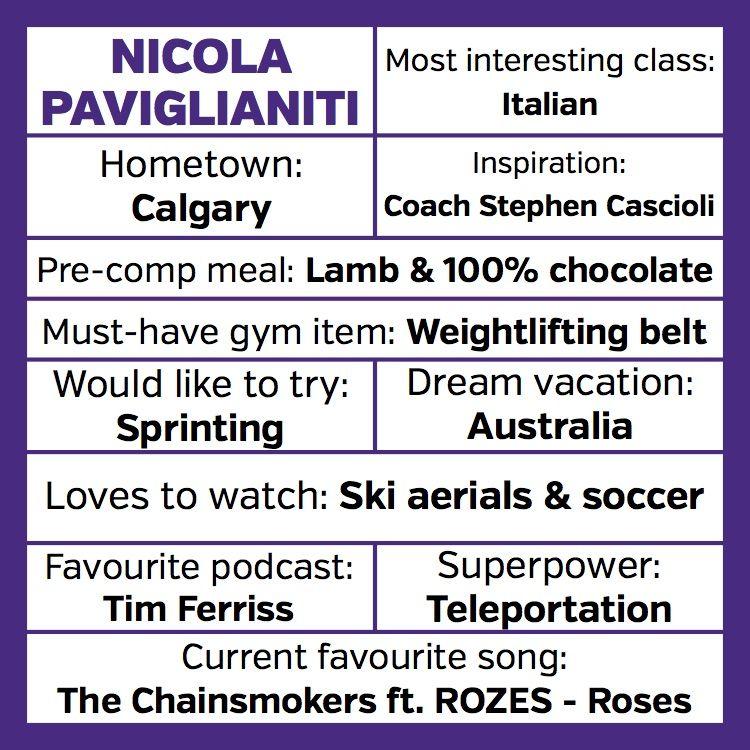 The CPU National Championships was broadcast live on YouTube Feb. 16; here is the archived footage (video starts at 38:00).