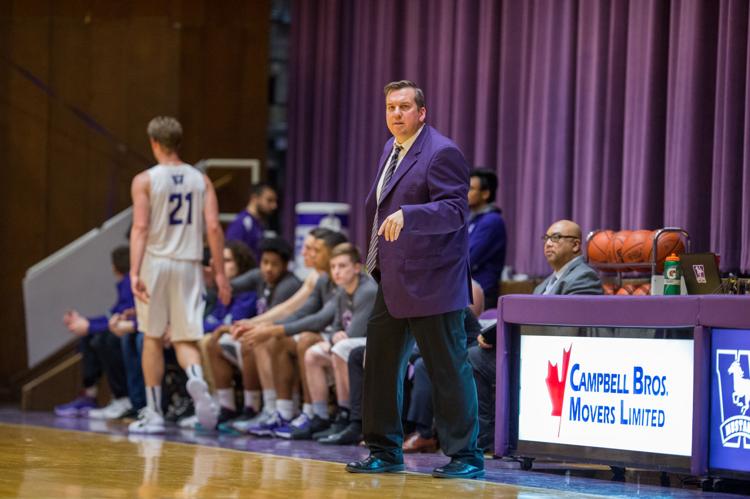 Western Mustangs men's basketball head coach Brad Campbell has been named to Team Canada's coaching staff at the William Jones Cup.
The tournament,  which features professional, collegiate and national teams from across the world, started in 1977 and is held annually in Taiwan, often functioning as a warmup tournament for larger events like the Olympics and the FIBA World Cup. 
The event is named after Renato William Jones, a basketball promoter who helped found FIBA in 1932.
Campbell, who has been at the reins of the Mustangs program since 2006, is excited about the opportunity to represent his country on the international stage.
"This will be a great opportunity to coach against professional players representing their countries," said Campbell. "This type of event brings with it a lot of real, genuine emotion. I can't wait to be a part of that and witness that kind of pride and intensity."
Campbell is the lead assistant coach for the Canadian squad, which will be led by Chris Oliver, the Windsor Lancers head coach. He is looking forward to joining his friend and Ontario University Athletics West Division rival in Taiwan.
"Coach Oliver and I have been friends and have coached against each other for a long time," said Campbell. "It will be a lot of fun to work with him this time while representing our country. In speaking with Chris, I will be managing the defence and help give him options throughout the game."
Campbell, Oliver and the rest of the coaching staff will try to lead the Canadian squad to its second consecutive William Jones Cup, as the 2017 edition of the team took home bragging rights under the leadership of former London Lightning head coach Kyle Julius. 
The 2018 tournament will also include national teams from Iran, Iraq, Korea, Japan and the Philippines. Chinese Taipei will send two groups of national team players and Lithuania professional club, Atletas, will also compete in the event. Altogether, the field will consist of nine teams. The Canadian team is not officially sanctioned as a national team under the auspices of Canada Basketball, but rather is run by the management group 3D Global Sports.
For Campbell, the selection to the Canadian coaching staff feels like the culmination of years of hard work within the Mustangs program and the game of basketball at large.
"I have been coaching for a long time at many different levels, and to get this type of opportunity from 3D Global Sports is amazing," said Campbell. "Something like this is not possible without the support of Western [University], and they couldn't be more supportive."
The tournament will be held from July 14–22, with Canada's training camp kicking off July 5.