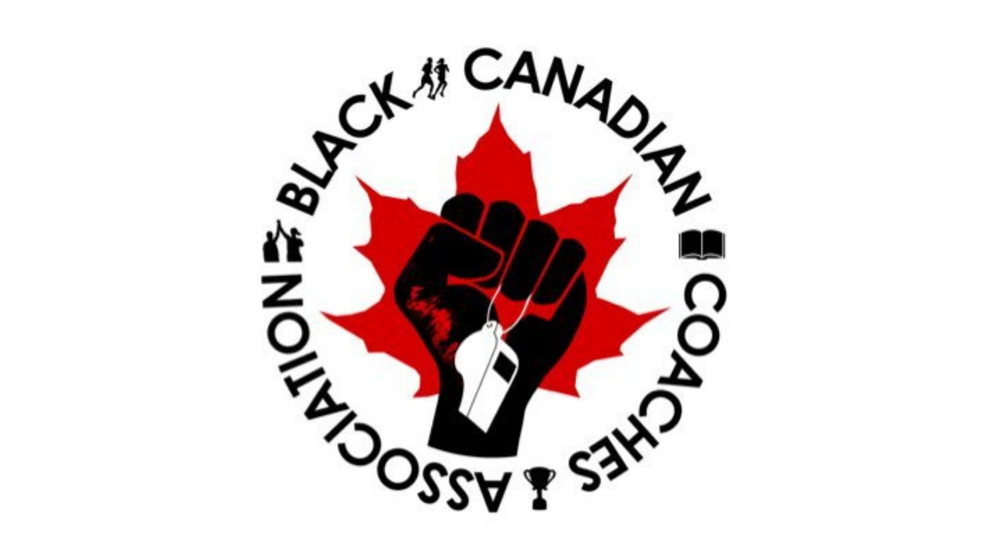 80 days.
That's how long the Major League Baseball's National League took to meet, draft schedules, formalize contracts and play its first professional baseball game in 1876.
Now, how long did it take them to introduce the first Black professional athlete to play in the MLB — Jackie Robinson?
71 years.
Sports have often acted as a reprieve from the real world. While for some, sports are simply an escape from final exam anxiety, we cannot forget that for many Black, biracial and Indigenous athletes — for which hanging up their cleats, skates and sneakers means they return to a life riddled with racial discrimination.
There is an observable pattern of racism against Canadian coaches and student-athletes that the Black Canadian Coaches Association and its founder, Lee Anna Osei, hope to change.
Osei, the head coach of the St. Francis Xavier University women's basketball team and a former women's basketball player for the Laurier Goldenhawks, founded the BCCA as a conduit for Black coaches and student-athletes in June 2020.
Thank you @Sportsnet for this humbling opportunity. I am incredibly grateful and thankful to everyone that has helped me along the way.. it takes a village! - Matthew 17:20 📖 https://t.co/AQC8t7v9Sb

— Coach Lee Anna Osei ⛹🏽‍♀️⛹🏾 (@Coach_LeeAnna) December 22, 2020
The launch came just weeks after George Floyd's killing, which sparked one of the largest social justice movements in recent history.
Osei said the BCCA's objectives are to develop advocacy through allyship and connect people of colour in sports to network and share common experiences.
"We wanted to create something that was visible and something that was tangible; a platform that can really celebrate Black coaches, athletes and individuals in the sports space that are contributing to racial equity and racial justice in sports," said Osei.
"Through our platforms and through our membership, we're able to create learning sessions, lecture series, speaking engagements and interactive engagement that is geared around advocacy, providing education and raising awareness."
Olivia Ghosh-Swaby, quarterback and president of the Western women's football team, was recently a part of the BCCA's roundtable discussion Beyond the Sidelines, representing individual experiences of being a Black student-athlete in Canada.
This was such a great way to end my Sunday. Engaging discussions and great takeaway messages. These women are true advocates on social media, in research, and in sport! https://t.co/XLd90uGm9z

— Olivia Ghosh (she/her) (@ogoshhsw) January 11, 2021
"[Beyond the Sidelines] was amazing because I got to hear about some amazing initiatives that are being done by other individuals and these were all Black women in Ontario, in Quebec and across Canada," said Ghosh-Swaby. "I didn't realize how deep it went in terms of education, racism efforts, what's done across leagues across Canada and how it's super heterogeneous."
She hopes to represent this voice at future BCCA events, alongside other Black student-athletes.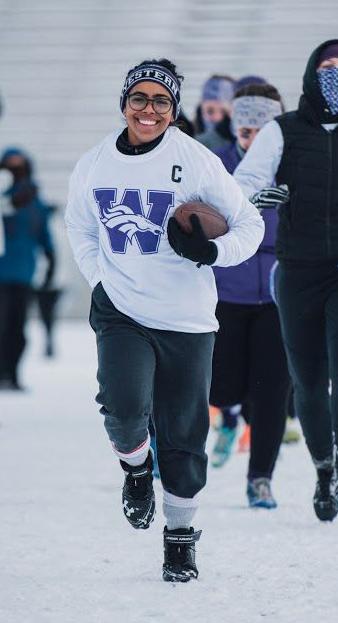 Ontario University Athletics coaches have also been active with the BCCA. One of those coaches is Corey Grant, the offensive coordinator for the McMaster University football team and one of the directors of the BCCA.
He credits his knowledge of Black, biracial and Indigenous athletes' struggles to listening and connecting with the panelists on the Beyond the Sidelines segment.
"We're all having these discussions, we're all in our own way and in our different sports having similar trials," said Grant. "But what I'm also finding out through these conversations, we have tremendous leadership. We have great people that are in that space and leaders that are willing to speak up, that are speaking up and that are starting to use their platforms for change."
What a powerful conversation! Thank you for your leadership & voices. 🙏🏿#Leadership #Leaders #Trailblazers @BCC_Association pic.twitter.com/5s2DRT2T7h

— Corey Grant (@C_Grant2) January 11, 2021
Grant is a Laurier Golden Hawks alumnus and played collegiate football as a receiver from 1995 until 1999. He then moved to the Canadian Football League as a player and then a coach, leading to his current position with the Marauders.
As a student-athlete, he remembers having uncomfortable conversations about racial discrimination — Grant's goal is to reach a point where Black athletes will no longer have to.
"I expressed to these student-athletes to continue to use their voices because I have two kids that are going to be going to university," he said. "I don't want them to be having the same conversations. I want their conversations to be different. I want their experiences to be different. If we're still having the same conversations today as I was having 20 years years ago in university, that needs to change."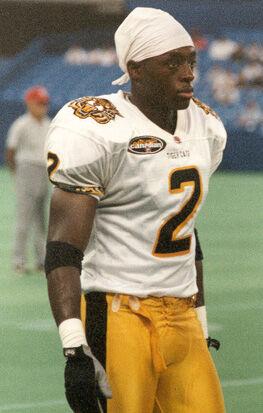 Grant explained that the racial injustices that took place in summer 2020 shed light on the anti-Black racism that still very clearly exists in sports and beyond.
He believes that the BCCA and segments like Beyond the Sidelines have the potential to play a major role for Black student-athletes to have their voices heard and to hold others accountable.
Ghosh-Swaby mentioned that she met some great student-athletes during the panel who have done "amazing work" to bring more attention to the mistreatment of Black athletes — an issue that is often overlooked.
Two of those student-athletes were Concordia University's Keyara Valencia-Hinds, a women's rugby player, as well as Nelly Owusu, a women's basketball player.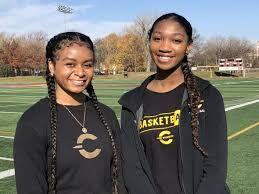 Valencia-Hinds expressed that she's had to stand up for herself against anti-Black and anti-Indigenous racism one too many times as a Concordia student-athlete.
"Being Black and Indigenous myself, it's a struggle and it's exhausting," said Valencia-Hinds. "You constantly feel like you have to stand up for yourself."
"You are fighting a double-sided battle where one minute your Indigenous language is being called animalistic and then the next there are preferences made to the n-word. In addition to being a student-athlete, you are expected to 'leave your baggage at the door' and focus on your sport once you get to practice, but the internal battle continues," she said.
Valencia-Hinds, the BCCA and other Black, biracial and Indigenous student-athletes, particularly in Quebec, have tried to reach out to the Réseau du sport étudiant du Québec — the governing body for all levels of sport in Quebec — to discuss anti-racism policy and initiatives but garnered few results.
Due to RSEQ's lack of communication with her and the BCCA, she and Owusu decided to write open letters to the RSEQ, demanding that they break their silence and have conversations with Black student-athletes in their conference.
"As more individuals around the world unite in efforts to become more anti-racist, your voice continues to be non-existent and it is seen, felt and heard," she said in the letter. "Black-Indigenous athletes, such as myself, dedicate, at the minimum, four plus years of passion, fierté and love to the RSEQ and in return we have received no support in this time. Our lives are not politics and our lives are more than just sports. My life is more than just rugby."
Black Lives Matter. @The_Stingers Varsity athletes Nelly Owusu and Keyira Valencia-Hinds stood up when many didn't by writing Open Letters to @RSEQ1 Tune in on Sun Jan 10th to learn about experiences of 🇨🇦 student athlete BIPOC @USPORTSca @USPORTSca_CEO https://t.co/fMTy9Uiwhn https://t.co/LT3PS6OEe3

— Black Canadian Coaches Association (BCCA) (@BCC_Association) January 8, 2021
The RSEQ responded to the letter with a statement on Nov. 3, 2020 that Valencia-Hinds called "dismissive."
"The board of directors as well as the general management of the RSEQ wish to recall how unacceptable any form of discrimination is within the student community ... The RSEQ has already put into place procedures outlining how student-athletes should report discrimination (directed at themselves or others) to their educational institution. We take transgressions seriously and hold individuals accountable for their actions," stated in part by the RSEQ in response to Valencia-Hinds and others' open letters.
The RSEQ responded to the Gazette's request for comment in January, with a statement originally published on Jan. 20.
"In the student-athlete milieu just as in society, on the fields, courts, and arenas, just as in the stands, discrimination, exclusion, and humiliation are unacceptable ... Together with the members of the RSEQ, we are currently working on the implementation of initiatives aimed at generating a positive impact, in all regions of Quebec, by prioritizing four issues: [racism, the place of women in sport, the participation of individuals with a functional limitation and the inclusion of LGBTQ+ communities.]"
The RSEQ's statement also adds that there will be an independent committee for each issue and their intention is to "foster an open dialogue" with their member schools and students community.
"We hope that this open and transparent process will lead to tangible directions, solutions, and tools to promote student sport in an even more inclusive and safe environment," the RSEQ added in conclusion.
De concert avec ses membres, le RSEQ oeuvre à la mise en place de chantiers représentant 4 grands enjeux : - Racisme - Femmes dans le sport - Limitation fonctionnelle - Communautés LGBTQ+Pour le communiqué complet 👉 https://t.co/y9yOch9VlV#RSEQ #Sport #Éducation #Fierté pic.twitter.com/JzmkP9jkuR

— RSEQ (@RSEQ1) January 20, 2021
Osei said she's proud of the two young women for stepping up for themselves and for all other Black student-athletes in Canada. The BCCA founder and chair also mentioned that she does not wish to blame other institutions or conferences, but to continue fighting racism with better communication.
"I think it does require us to think a little more critically about how important it is to create a space for that kind of dialogue; to create a place that people can go to if they're having problems," said Osei.
Looking forward, Osei said that the BCCA is hoping to hire more staff due to the growing amount of work. The organization will continue to apply for grants and fundraise to provide more resources for Black, biracial and Indigenous student-athletes.
The BCCA is also working to formalize partnerships with community sports organizations who have been working with Osei since the group's inception in June.
Ghosh-Swaby, Grant and Valencia-Hinds are all looking to contribute to the BCCA in the near future and beyond.
Ghosh-Swaby is interested in continuing to work with the Black Female Coach Mentorship Program — an initiative that was launched in October by the BCCA that provides mentorship, advances coach professionalization and allows for leadership development for Black female coaches.
We're pleased to announce that we will be partnering with the Coaching Association of Canada (CAC) to deliver Canada's first-ever Black Female Coaching Mentorship Program. For more information on this initiative and how to apply, please visit our website!https://t.co/105LzoLYZr pic.twitter.com/ZnxIOSS86h

— Black Canadian Coaches Association (BCCA) (@BCC_Association) October 14, 2020
She said that her next steps to help the community is to recruit young Black women to play either on the Western women's football team or other football organizations she's a part of.
She hopes that through including more Black athletes to these football programs, they too can be supported by the BCCA.
"By using the Black Canadian Coach's Association as an opportunity to either support their work or be an advocate on their behalf is something that I'm super interested in," said Ghosh-Swaby. "We need to have these conversations and the different leagues across Canada need to start doing better to support BIPOC athletes."
Although the BCCA is a strong start, Black, biracial and Indigenous coaches and athletes are looking for more open dialogue to bring awareness and eliminate racism from a Canadian sports scene with a history of silence.
Update, Feb. 6, 6:26 p.m.: This article was updated to correct a quote from Valencia-Hinds.
---
This article is part of the Black History Month issue, in collaboration with the Western Black Students' Association and Interrobang, Fanshawe College's student newspaper. Read the full issue online now and find it on stands Monday.