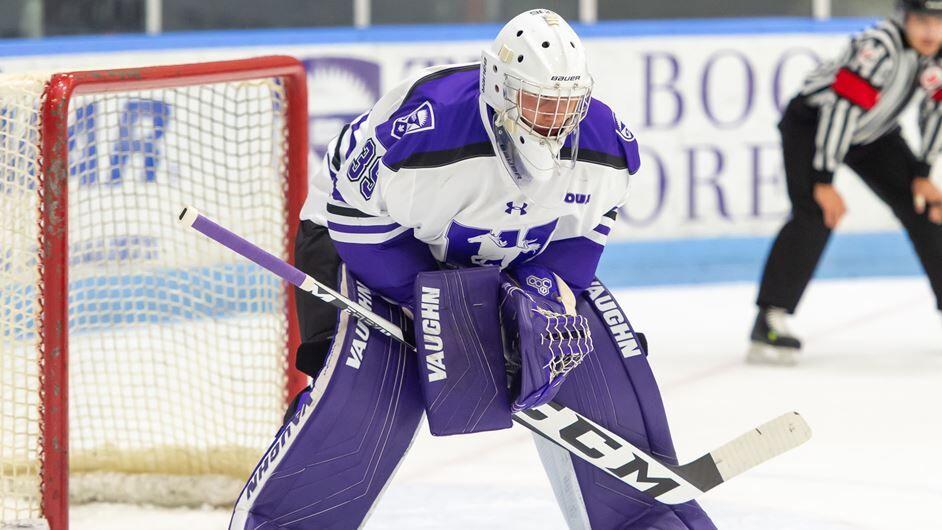 The Mustangs men's hockey team beat the Laurier Golden Hawks 4–1 in their Saturday afternoon matchup thanks in part to Shane Bulitka's pair of scores.
The center's second, short-handed goal was the game-winner that gave Western University two more points in the Ontario University Athletics standings.
Fifth-year Stephen Desrocher potted the first of the game on a power play late in the first, giving the Mustangs the lead.
Wilfrid Laurier University retaliated early in the second, with Michael Silveri tying the game up at one a piece. Western responded shortly after with the game-ahead goal from Bulitka, gaining the lead once again. Bulitka's goal was also scored on another power play following a boarding penalty on the Mustangs' Alex Di Carlo.
The purple and white put two more on the board later in the game to seal the victory. Left winger Kolten Olynek scored in the second, giving the Mustangs a two-goal lead.
With a minute left on the clock, Bulitka got his second of the night and Western was able to run out the clock on the Golden Hawks.
Both teams put up 34 shots through 60 minutes but it was the Mustangs who left the game with a win, maintaining their undefeated streak against Laurier in the regular season.
Moving forward in the season, the men's hockey team is scheduled to host the University of Windsor Lancers on Nov. 25 at 7 p.m..