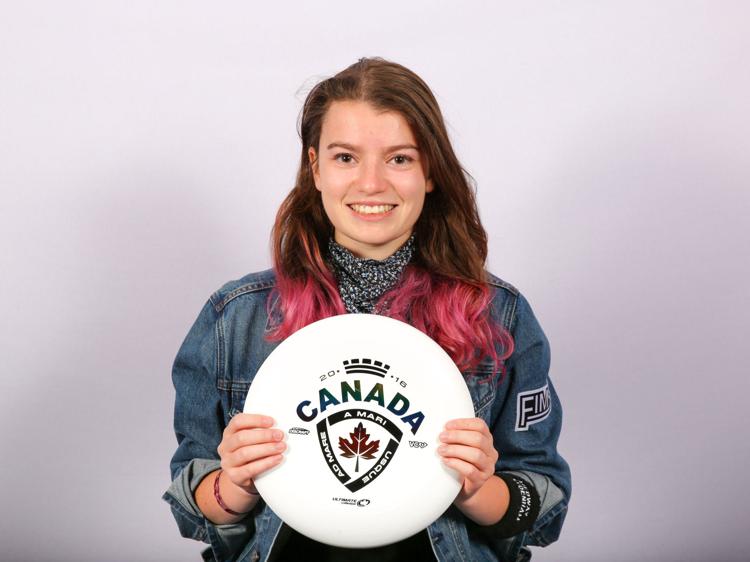 Carla Rawson dons her thrifted jean jacket with an iron-on FIMS patch. With her American Apparel shirt and her dip-dyed hair, she is the epitome of a FIMS soph during O-Week.
Running across campus, she reaches the practice fields where she quickly "cleats-up." She's ready to take the field for try-outs with the nationally-ranked Western Mustangs varsity ultimate frisbee team. Going into her third year on the team, this season is a homecoming of sorts for her, as she returns to the sport for the first time in almost a year.
"I've taken the summer off from playing competitive ultimate ... so I'm anxious to get back out there," said Rawson. "I've been resting because burnout is real, but the team looks so promising this year."
Coaching over the summer was a welcome rest for Rawson.  Prior to that, Rawson spent the majority of the past couple years playing competitively at both the international and university level.
Two years ago, Rawson was in Warsaw, Poland, at the top of the junior ultimate frisbee world, clutching the gold medal she'd won as a member of the Canadian U20 Women's team, the first women's team to beat the Americans in almost half a decade.
"It was kind of the perfect storm," said Rawson. "It was probably one of the greatest ultimate experiences I'll ever have. It was the first time that I had really committed to ultimate and committed to being the best I could be."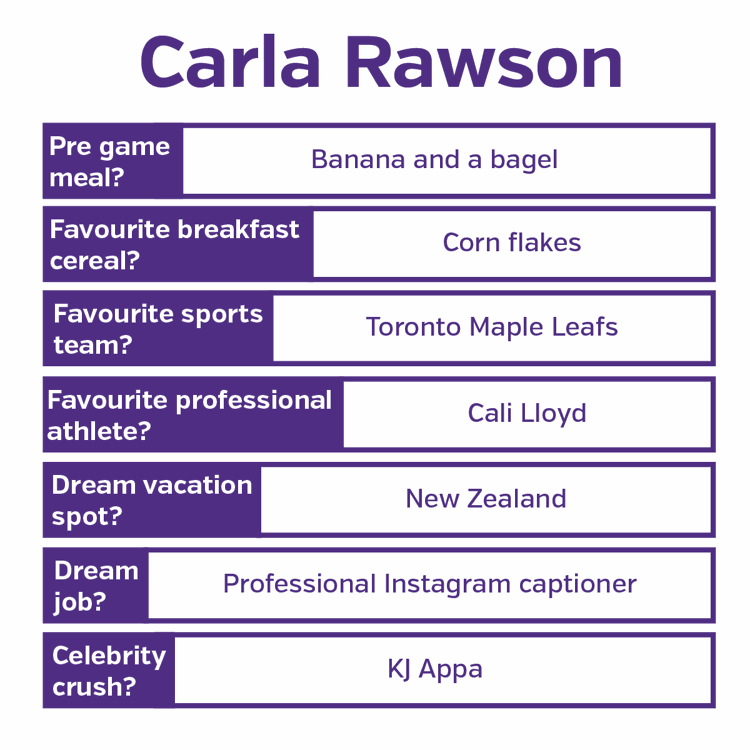 In line with being the best she can be, Rawson is also a dedicated member of the FIMS soph team going into her third year at Western. Despite the exhaustion that comes with balancing sophing, a full course load and competitive sports, Rawson isn't about to quit. The positive impact she has on her frosh far outweighs the challenges of her busy schedule.
Rawson recalls a moment during her first year sophing, back when she was a residence soph in Medway-Sydenham Hall. There, she first became aware of the impact she had on those around her.
During a late-night Med-Syd frosh-week socializing event, Rawson was approached by two of her frosh, and the topic of relationships came up. Rawson casually mentioned that she had a girlfriend in the past, but before she could elaborate, she was whisked away by another frosh. When she returned, the two girls were still there. Their eyes lit up, and one of them quickly asked: "Trevi [Rawson], how do you meet girls?" 
"That was kind of like this very funny, very cute moment where I kind of realized that me being myself had made an impact," said Rawson. "Just seeing that is just such a pleasure." 
Taking the summer off and resting up was ultimately the right choice for Rawson, who has been committed to this sport since she first gave it a try on a whim back in her Grade 9 gym class. 
"The day I scored my first point, I knew that I loved this sport, and I wanted to get better at this as much as I could," said Rawson. "That summer, I toured with a competitive travel team in Toronto, and then the rest is history." 
Despite the busy schedule, the compromises and the lack of sleep, Rawson  wouldn't trade either of her experiences for the world. In the end, the pros always outweigh the cons.