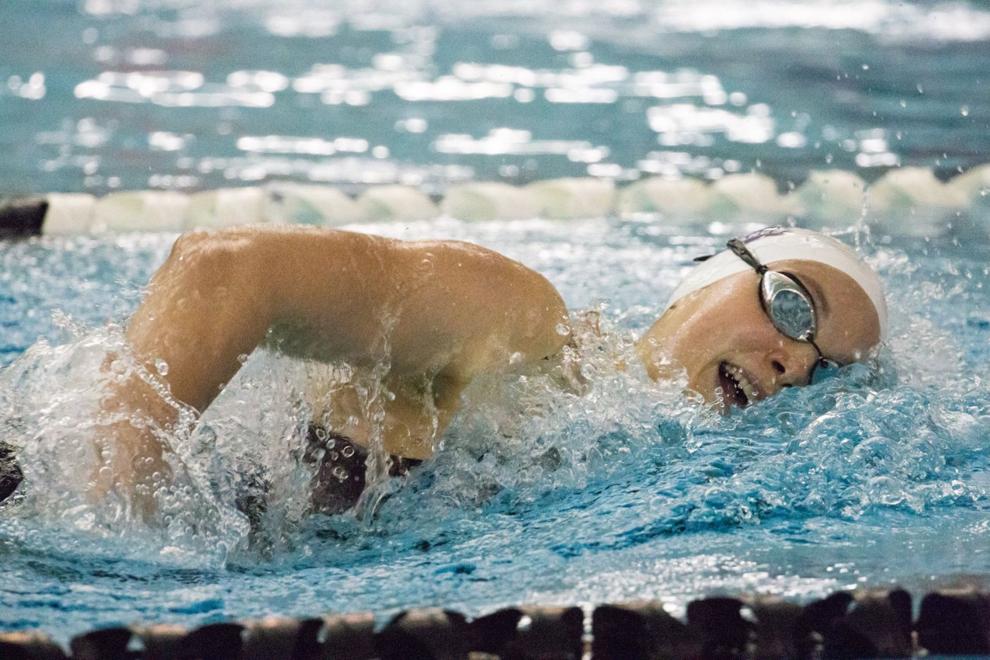 Of the many countries she's lived in, all of them had water — and for Charis Huddle, that was where home truly was. The fifth-year Western Mustang and all-star swimmer has carried her passion for swimming all around the world.  
At the age of six, Huddle moved from Canada to Zimbabwe; it was there that her Grade 3 teacher encouraged her to join the local swim team. After joining the Penguins swimming club, Huddle immediately knew she had found something special. 
"I fell in love with the sport, and I have been doing it ever since," said Huddle. 
From Zimbabwe, she moved to Singapore, and then to Zambia at the age of 12. She actively swam in every country, but it was in Zambia that Huddle's swimming career began to flourish. Her talent in the sport certainly didn't go unnoticed, as she swam for the Zambian national team and made captain in 2014. Huddle expressed her gratitude for the many unique opportunities she was able to experience while on the national team.  
But she claimed it was the high level of enthusiasm and spirit the team had that really resonates with her today. In some ways, Huddle explained that she sees a likeness between the Zambian national team and the Western University team she now competes on. 
"We consistently won the spirit award that was awarded at different meets across sub-Saharan Africa," said Huddle. "It has transitioned me well to be a part of the Western team; We have a lot of camaraderie, we are all cheering for each other, we're very purple and proud." 
In the fall of 2014, Huddle moved back to Canada to attend school and pursue medical sciences at Western. Despite her highly impressive athletic resume, Huddle joined the swimming team as a walk-on. After a month of gruelling training and tryouts, she made the Mustangs team, and from there things have only gone up. 
In both her third and fourth years, Huddle brought home two bronze medals at the U Sports championships in the women's 50-metre freestyle and 100-metre freestyle events. 
Huddle improved on that performance this year — her fifth and final season of university swimming — as she won two medals of a different colour at the U Sports championships. Day One of the national championship meet saw her handily take the gold medal in the 50-metre women's freestyle with an impressive time of 25.74 seconds. Her affinity for the podium continued, as she also brought home the silver medal in the women's 100-metre freestyle event. 
She was especially satisfied with her performances at U Sports this year because it was a mark of improvement. Whereas last year she had peak performances at the OUA championships, she was able to taper herself with perfect timing this year, just in time for the national meet.
"I think every season has improved from the one before, so this is a good year to end on," said Huddle. 
But despite her happy ending to this year, leaving a team that she's devoted five years to won't be easy.
"[Being on the swim team] has made my experience here," shared Huddle. "I have a very hard time imagining being at Western without the company of the team; the two are virtually inseparable."
She offered special thanks to her teammates and coach Paul Midgley, who supported her immensely during her career at Western.
"[Midgley] has always believed in me and I just really appreciate his support," said Huddle. "He has experience and expertise; he challenges me as an athlete and as a person to reflect and improve."
But as Huddle moves on to bigger and brighter things, she says she will take one very important lesson with her.
"Showing up counts. Just improving a little bit each time you do something — it pays off big time," said Huddle.
She has exemplified this mantra throughout her swimming career, and it is certainly a winning strategy in all areas of life.