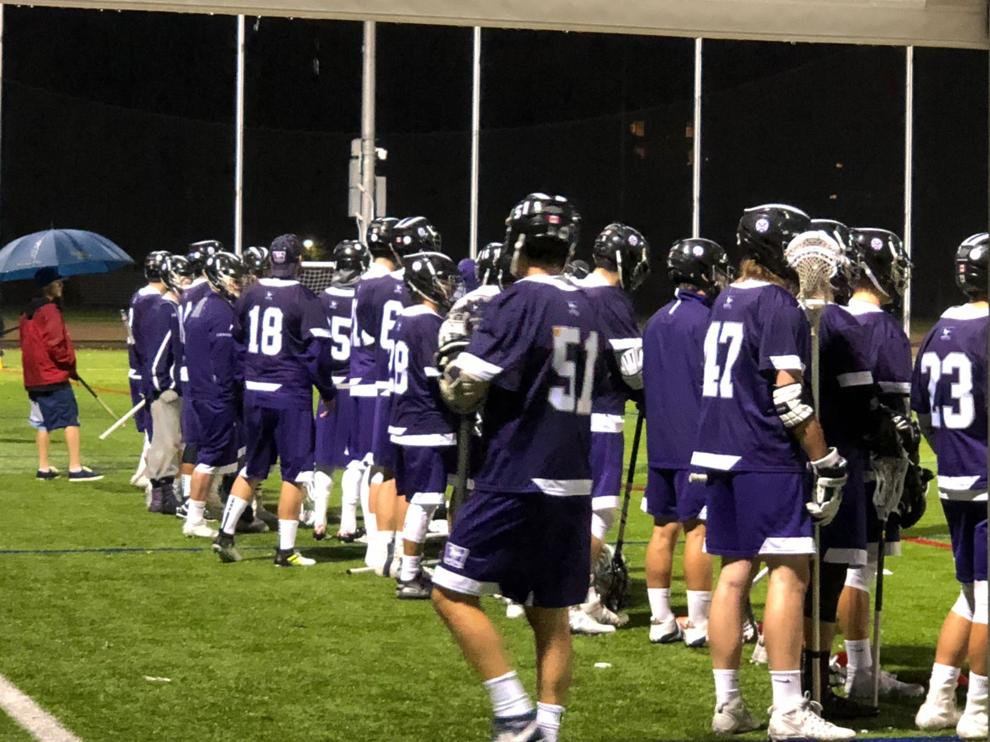 Mustangs rookie Chris Dong scored a hat-trick to push the Western men's lacrosse team over Wilfrid Laurier 15–3 on Friday night.
The Friday night matchup was Western University's home opener and the first home game since their 2019 playoff run.
"It's my first year and it was just fun to get back out there, [but] I know a lot of the guys haven't played in two years now," said Dong.
The win over the Wilfrid Laurier University Golden Hawks gives the first-place Mustangs an additional two points in their Canadian University Field Lacrosse League division standings, remaining undefeated through two contests.
"We've got a strong division in the West," said head coach Jeremy Tallevi. "We always want to compete and make sure we get into the playoffs."
Western entered the 2021 season coming off their fourth consecutive Baggataway Cup win in 2019.
M🥍 The @MustangsMLax received their 2019 National Championship rings from @BaronRings this week.Absolutely stunning pieces of art.A great memory for the entire team of their 4th consecutive year as the best team in the country.#WesternMustangs #RunWithUs #Bling #WesternU pic.twitter.com/l3gGVtLxsu

— Western Mustangs (@WesternMustangs) March 22, 2020
"It's incredible to be back," said Tallevi. "Right from training camp, [there were] lots of happy faces from players and the coaches."
The Mustangs also continued their undefeated streak against the Golden Hawks, winning their 16th consecutive game against the other shade of purple in their league.
Despite recent impressive performances from first-years, Tallevi noted they are more focused on team efforts.
"It's about winning all the little battles," said Tallevi. "Some guys don't always contribute on the score sheet but they're getting the loose balls and making the plays that way."
Western will be back in action at home on Oct. 8 at 8 p.m. for the beginning of their weekend series against the Brock University Badgers.