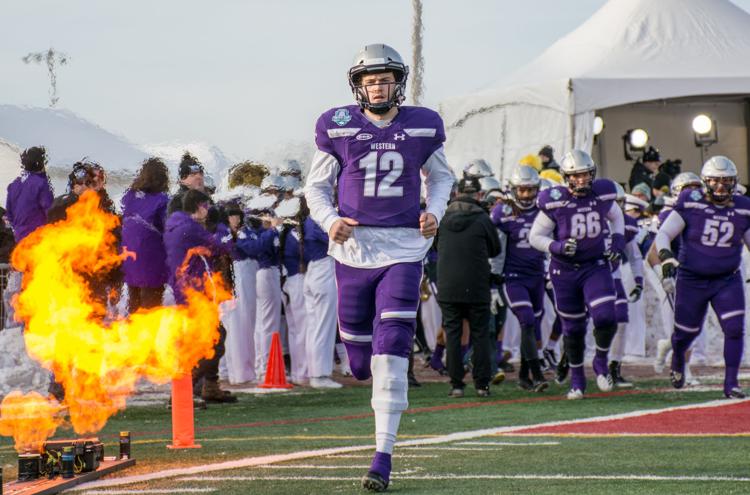 Chris Merchant is signing to play professionally with the Wasa Royals of Vaahteraliiga on Tuesday, according to a report.
3DownNation reported that the Mustangs icon will take his play to VaahteraLiiga, the top football league in Finland. The league partnered with the Canadian Football League in 2019 as part of the CFL's attempt to keep professional football opportunities open for Canadian athletes. 
The Finnish season begins in the summer and ends in September.
Merchant told 3DownNation that he was attracted to the offer because it kept a lane to the CFL open. 
"It just seemed like the perfect opportunity for me to go over there and not only continue pursuing my dream of playing hopefully in the CFL someday, but to go over there and maybe help out with the CFL 2.0 initiative," said Merchant.
Amid his successful years with the Mustangs, Merchant went to two CFL training camps, but ultimately returned to Western for a fifth year of play. His move to Finland could mean transitioning back to the CFL in the future.
Merchant spent five years with the Mustangs, racking up 8202 passing yards and 57 touchdowns while completing 67.2 per cent of his passes. 
The quarterback was awarded the Hec Crighton Trophy as the most outstanding player in U Sports football this past season, and was named the most valuable player in the 2017 Vanier Cup victory. 
The former Mustangs athlete was not drafted in the 2019 CFL draft, but did attend Hamilton Tiger Cats' and Montreal Alouettes' camps over the past two summers. After camp, he played his fifth year with Western.
Merchant told Mustangs Sports Information that he is excited to continue his football career this summer. 
"I'm hoping to go over and help my team win a championship while also building great relationships in another part of the world," said Merchant. "It'll be another great opportunity to learn more about myself while playing the game I love."