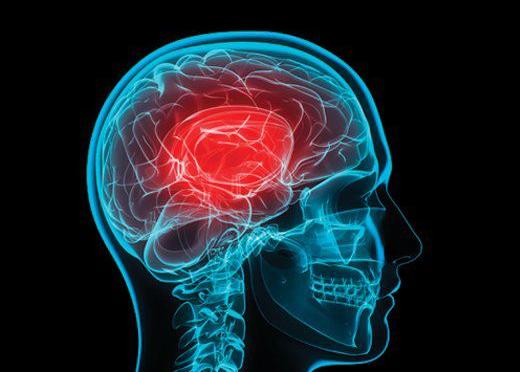 Tell me what happened.
That's the first statement made during a sideline assessment of a potential head injury as directed in the SCAT5 concussion protocol.
According to Kristin Nugent, director and president of the Concussion Legacy Foundation's Western chapter, more needs to be done to streamline information on head injuries from PubMed to more practical settings for young student-athletes.
"Because Canadian student-athletes compete at a high level, and obviously concussions are a definite risk when you're playing these sports, we like to partner with athletes and raise awareness within those communities," said Nugent. "Here at Western, we've had this chapter for a few years now and we primarily focus on educating our elementary school kind of kids in the area and student-athletes about concussions."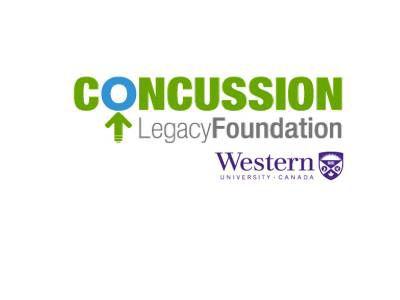 The CLF, founded by Robert Cantu and Chris Nowinski in 2007, is an international foundation that raises awareness and educates athletes, coaches and parents about concussions. 
In 2014, the two founders expanded their foundation to Canadian university campuses, including select chapters at Western University, McGill University, Wilfred Laurier University, the University of Toronto, McMaster University and Laurentian University. The goal for each university chapter is to immerse themselves in the community to advance the study, treatment and prevention of concussions and related brain trauma in at-risk groups — primarily student-athletes.
Community education
Recently, the organization has partnered with Western's Schulich School of Medicine and Dentistry, an instrumental move for advancing the foundation's research in brain trauma.
"[Schulich] created this symposium called See The Line, and it's basically a lot of researchers in the field bringing their current research and what they're doing to the symposium," explained Nugent. "It's an event in the summer and we invite all of these coaches and players and other researchers in the field to have this entire conference about what is currently happening."
Nugent also mentioned that there have been some prolific keynote speakers featured at the symposiums every year, including former NHL all-star Eric Lindros and women's Canadian hockey icon Hayley Wickenheiser.
Lindros founded his own concussion research centre in 2008 after he donated five million dollars to the London Health Sciences Centre. Wickenheiser has also made news recently, pledging to donate her brain to concussion research to study the effects of brain injuries. Nugent discussed how the generous donation would specifically help to find any differences between men and women in relation to brain trauma.
"We're trying to get what's in the research into community instead of keeping it up in the lab," said Nugent. "We want to really immerse that stuff into the community."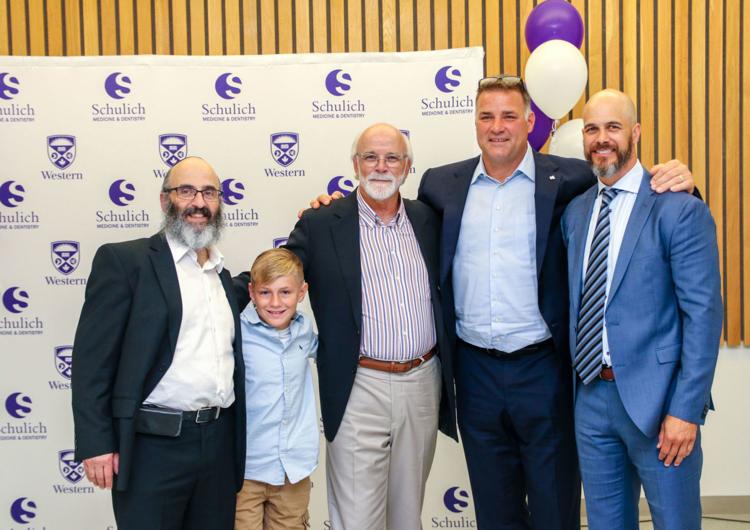 The Western chapter has endorsed the Team Up Speak Up initiative. This initiative helps athletes and others to understand their responsibility to report to a team leader or medical professional if they notice one of their peers exhibiting concussion-like symptoms.
"It's really important," said Nugent. "We've had great outreach with [Team Up Speak Up]. We've had a lot of my students and schools interested in it the past few years."
Nugent spoke on the importance of speaking up, using the tragic story of former Ottawa high school rugby player, Rowan Stringer. Stringer passed away due to severe brain trauma after an incident during a rugby game in 2013.
"[Stringer] had a concussion and then she felt symptoms but then, a few minutes later, felt fine," said Nugent. "Coach put her back in and then she actually received secondary concussion syndrome, which is a secondary condition on top of the first one, and she actually died."
Nugent said that, had Stringer's coaches been aware of the concussion research we have today, this tragedy could have easily been prevented. Nugent also mentioned that, in June 2016, Ontario passed Rowan's Law, which legislated that trainers, coaches and parents must educate players on concussions and their ramifications, and that players exhibiting concussion symptoms must stop play and must be cleared by a physician before they can return.
"I think that as a community, we have definitely taken great steps in our progress with our knowledge and how we integrate this information into our sports," said Nugent in reference to Rowan's Law.
Nugent, along with the rest of Western's CLF chapter, will be hosting a dodgeball tournament this March as a fundraiser for the foundation.
"[On] March 23, we're running [the dodgeball tournament] this year, and it's going to be a big event with some researchers describing the research here at Western," explained Nugent.
Nugent said that she is excited for the upcoming tournament, as students can win a purple shirt and will also be exposed to valuable information on brain trauma and the research that the CLF is currently working on.
CTE, moving forward
Chronic Traumatic Encephalopathy is a neurodegenerative condition that originates from repeated head trauma but can only be diagnosed post-mortem, according to the CLF. The scientific community is more aware of the long-term risks of concussions, including CTE, than ever before.
"This research has definitely showed us that the long-term risks are there and that we should be aware of them and that we should make sure that we are trying to limit them as much as possible," said Nugent. "We want to continue to support our athletes and support people trying to participate so that they can continue to participate and not be afraid of these long-term issues."
Nugent believes that larger organizations that have been under fire for the last decade, such as the NFL and the NHL, should be doing more to address CTE related issues. Nugent, along with others at the CLF, believe that clear, comprehensible information should be addressed to players and coaches more often instead of having head injury dialogue exchanged through lawsuits and court dates.
Awareness on recent research such as how long-term effects of subconcussive impacts can create major issues if not treated correctly and how helmets don't prevent concussions are key research findings Nugent wants facilitated.
Nugent also said that the CLF is raising funds through their website and their Facebook page and even the Western chapter's Facebook page.
"There are options for you to find ways to donate, whether it be money or if you're an athlete, your brain possibly if you'd like that," said Nugent. "There's also resources for you to take information back to your team or to sign up for a presentation for your team. We do presentations for different clubs and support teams and stuff like this in London area."
"We have to be upfront about these issues because the research is there," Nugent added. "People want to know."