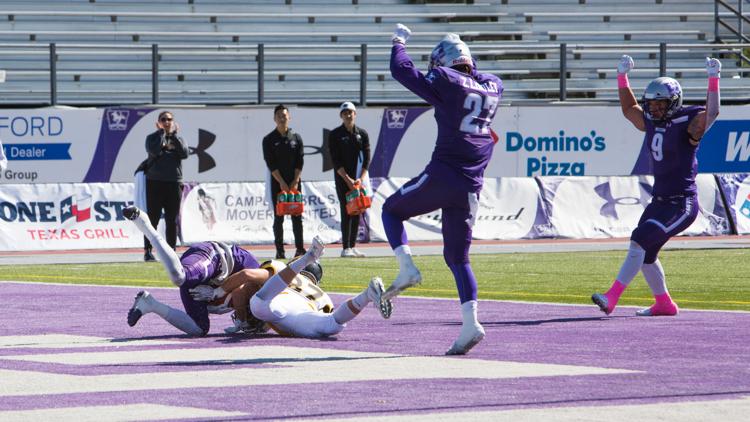 As the Mustangs wind down the regular season and prepare for playoffs, they'll work a familiar face back into the fold.
Mackenzie Ferguson played four years for Western University throughout his undergraduate degree. Coming into this season, the fifth-year defensive back planned to step away from the team to focus on his graduate degree.
However, as any former athlete can attest, even when you're away from the team, the itch to play never leaves. And when your former team is battling through injuries, especially in the position group that you used to lead, sometimes the timing works out perfectly.
It started when Ferguson got a call from Western's defensive coordinator, Paul Gleason.
"Gleason called me a couple of weeks ago, and he knew I was still in school in my masters and had one year [of eligibility] left," said Ferguson. "And he asked if they could put me on the roster so that if he needed me, they could put me [in]."
Once they had logistics out of the way, the final pitch from head coach Greg Marshall came next. 
"I met with [Gleason] and coach Marshall and I told them, 'I'd do anything for this program. I trust your decision. If you need me, then let me know,'" said Ferguson.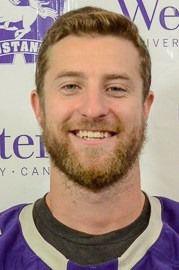 "So they put me on the roster and then right away, next week, he calls me again on Sunday, right after [the] meeting, he says, 'yeah, looks like we're gonna need you this week.'" 
Ferguson's return was huge for a head coach that recently lost two of his starters in the defensive backfield — Daniel Valente Jr. and Jacob Andrews — to injuries.
But, time was tight. The Mustangs had just one week to get Ferguson back to game speed. Even worse, Ferguson and the Mustangs were only able to practice on two of their usual three days because of the thunderstorms last Tuesday. 
While others may have shown rust in their first game back after almost an entire year away from the game, Ferguson dominated.
With five solos and four assists, the defensive back's nine tackles led the entire team. As well, the fifth-year player almost had an interception, but a pass-interference call against the Mustangs negated the play.
Coming back on little practice, leading the team in tackles, almost grabbing an interception and securing a big win would likely be enough for most players. But, for Ferguson — who spent four years in the results-driven atmosphere of the Western Mustangs — could only see room to improve.
"You know, to be quite honest, it wasn't very great," said Ferguson of Saturday's game. "Pretty frustrating game, especially in the defensive end. I'd say our offence really bailed us out today, and we were lucky to have them."
Ferguson's mentality isn't all that surprising from a player who has won two Yates Cups, a Uteck Bowl, a Mitchell Bowl and a Vanier Cup.
Anything but championship calibre defence is disappointing to a man who has won everything.
While the defensive veteran praised the offence for bailing out his unit, Chris Merchant, the leader of the offensive squad, was more than happy to put the praise right back on his recently-returned teammate. 
"Awesome," Merchant said on Ferguson coming out of retirement. "We love Fergs. He's been one of the backbones of our teams the last couple of years. To have him come back and step in and already play – and play well — was awesome. We were really excited for that and it can only go up from here, so we're excited." 
Marshall was similarly impressed by his fifth-year safety. Although, he couldn't resist getting in a playful jab in at the same time.
"We got Mackenzie Ferguson, we brought him in, we dusted him off. He actually practiced twice and that's how thin we were," explained Marshall. "He played well. He'll be tired because he hasn't been doing a lot of training in the past year."
Of course, Ferguson doesn't shy away from playful ribbing among teammates. The London native even gave a little to himself when he was asked about Waterloo University quarterback, Tre Ford, hurdling him in the open field during Saturday's game.
"I didn't even think that I went down low, I guess I'll have to see on the film," said Ferguson. "But, you know, he'll probably do great things — go to the CFL. So I guess I can put that on my resume."
That resume is one that the Mustangs are happy to have back with the team. With one regular season game remaining, his veteran presence will be invaluable as the team strives to punch their ticket to their third consecutive Vanier Cup.