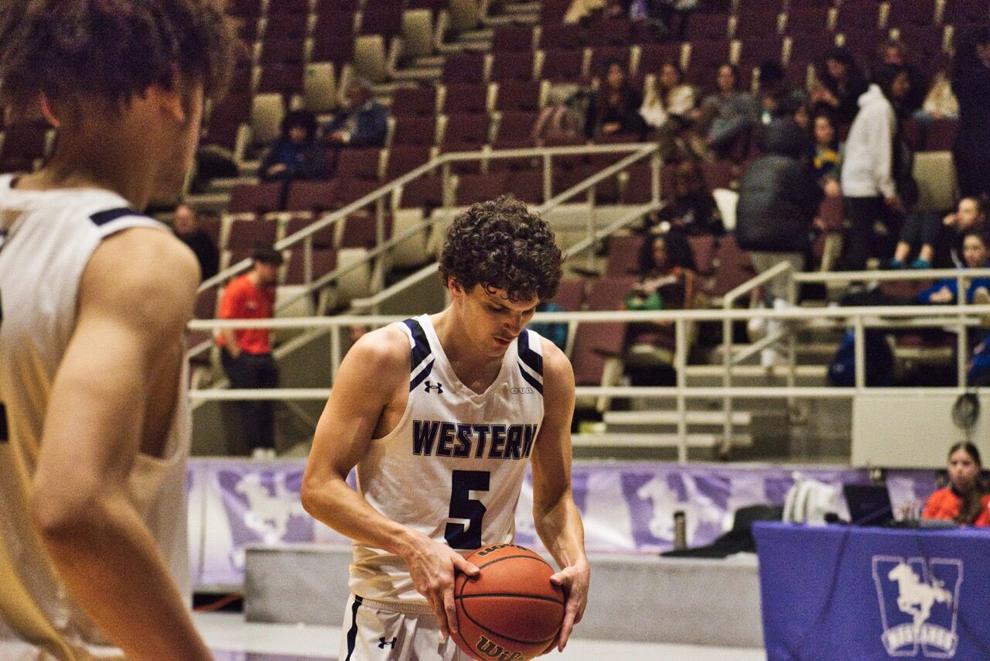 Mustangs third-year guard Tyson Dunn put up 13 points, 10 assists and 10 rebounds for his first OUA triple-double Friday night, as the team beat the Warriors 92–84.
After the game, Dunn credited his teammates for finding open lanes and allowing him to easily move the ball to make plays.
"When you play with guys like [Aryan Sharma], it makes life easier as far as moving the ball and racking up assists," said Dunn.
The team agreed Friday's effort was far from their best of the season, but enough to defeat the winless University of Waterloo Warriors.
M 🏀 | FINAL SCOREThe Mustangs hang on to win this one over the Warriors. Aryan Sharma finished with 36pts on the night while Tyson Dunn secured a triple-double. WES | 92WAT | 84#RunWithUs #WesternMustangs #WESvsWAT pic.twitter.com/CDJPFDDyi0

— Western Mustangs (@WesternMustangs) January 14, 2023
Multiple blown leads in the first and third quarters allowed the Warriors to keep pace with Western University. The Mustangs jumped out to an early 17–8 point lead in the opening quarter, but Waterloo fought back and tied the game at 17.
Near the end of the third quarter, the Mustangs saw their 10-point lead get cut to three as they only led 63–60 heading into the final frame.
"We all could have played a little better, but we all played well enough to get a win," Dunn added.
Western head coach Brad Campbell commented on defence as one of the Mustangs' biggest issues this season, referring to the team's chronic problem of excessive lead changes in games. According to Campbell, it all comes back to doing the basics right.
"In a lot of our games, we have had heavy point swings back and forth, for and against," Campbell said. "We're probably used to that a little bit and we've come back from a lot of deficits this season too. We've got to stay 'even keel,' make sure we're executing, playing every single possession and trying to win every possession."
It was the Mustangs' 29-point fourth quarter that finally sealed the game. Campbell said Sharma's clutch three-pointers late in the game saved the team — and the two points.
BIG 3 pic.twitter.com/LvUy9OTRBK

— Western Men's Basketball (@Mustangs_Bball) January 14, 2023
Sharma, who made six three-pointers in the game, led Western with 36 points while playing a team-high 38 minutes.
"We know what we're all about," Sharma said. "We're all competitors and we hate losing. We know we just got to go out there and compete. As long as we stay within ourselves and do what we practice, the rest will sort itself out."
The Mustangs will face another challenging opponent next week. On the second-half of their back-to-back road trip, Western will face the first-place Queen's University Golden Gaels after playing the 16th overall Ontario Tech University Ridgebacks.
But the team says their upcoming preparation won't look much different.
"We'll prepare for next week like we'd prepare for any other game," Dunn said.
Tip off against the Ridgebacks is 8 p.m. on Friday, followed by another 8 p.m. start against the Gaels on Saturday.