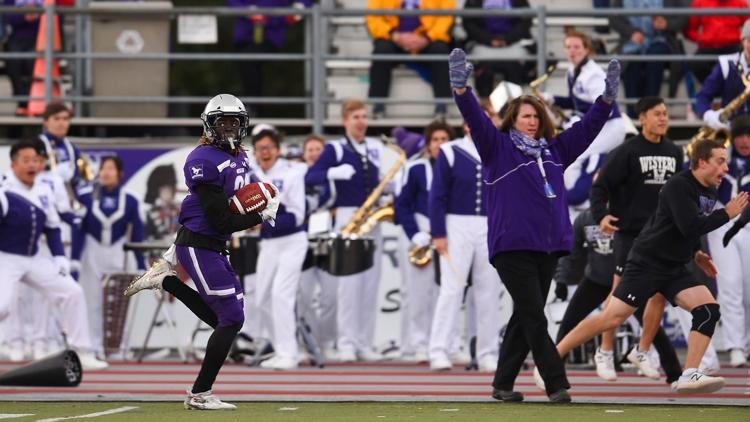 The Mustangs have relied on a few new faces on both sides of the ball this year en route to their third consecutive perfect regular season. But few have received the credit that they deserve, especially Kojo Odoom.
Odoom is playing in his first season for Western University after he was recruited from Lord Tweedsmuir Secondary in Surrey, B.C. last year. 
The Mustangs coaches were high on the rookie defensive back before the year, but few could have anticipated that he would be a bona fide starter half-way through the season.
Throughout his unexpected rise, the first-year student athlete has been quietly dominant for Western. Playing as a cornerback — a role where a player incurs more blame than praise — Odoom has avoided any major gaffes through his rookie campaign.
The defensive back earned the biggest test of his young Mustangs career on Saturday, though.
He drew a spot in the starting line-up against the high-flying Waterloo University offence in the Ontario University Athletics semi-final game.
Some might have wilted under the pressure, but Odoom isn't just some player. Instead of succumbing to the nerves, the defensive back had the best game of his Western career.
The rookie finished with a career high in tackles at nine, secured his first interception and scored his first touchdown.
Only Waterloo's Andy Melo and Western's Chris Ellis finished with more tackles in the game.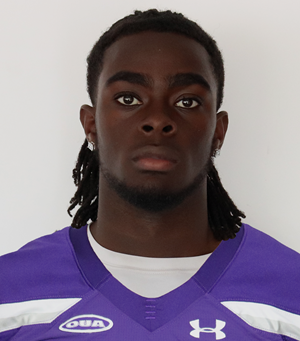 The defensive back's dominant performance is made even more impressive when his opponent is taken into account.
Waterloo quarterback Tre Ford is not a prototypical pocket passer, but his ability to move with his legs offers a bevy of complications for a cornerback like Odoom.
The signal caller can extend plays with his legs (making pass coverage longer and more difficult) or he could break off on a run — forcing the defensive secondary to recognize the play and break back towards the line of scrimmage.
It's a difficult offence to cover and the Mustangs defence came in prepared, Odoom explained.
"You know [Ford is] gonna make plays and the thing is we just have to limit those plays that he's making," said Odoom. "Our D-line did a great job holding him in the pocket, making plays, getting some pressure on him. And that pressure is what leads to picks and turnovers like that."
The rookie may have deferred praise to his defensive line, but he deserves an enormous amount of credit for his interceptions.
Specifically, on his second interception of the game — that he ran back for a touchdown — the young player outsmarted the veteran quarterback, reading his eyes before the snap.
"I saw the QB looking over the side pre-snap so I knew the ball was coming. I just didn't know which side it'd be coming at," Odoom explained. "Once that ball came out I found my break and I came out of my break quickly and I got that ball and I took it to the crib."
Not only did the corner secure his second interception and first touchdown of his career, his major also stood as the game winner for the Mustangs. Without Odoom, the game may have looked very different for Western. 
After a game of that magnitude, the defensive back was understandably excited after the game. 
"Oh, I'm elated," emphasized Odoom. "I can't wait to get home, can't wait to have some fun tonight. Yeah, big week. Rest up weekend and then back at it Monday." 
Next weekend brings another test for the young player: a Yates Cup. After dominating his first playoff game, though, Odoom is just excited to earn another chance to prove himself.
"Oh, I'm so excited," Odoom said. "First year, first Yates. I'm excited, let's go."