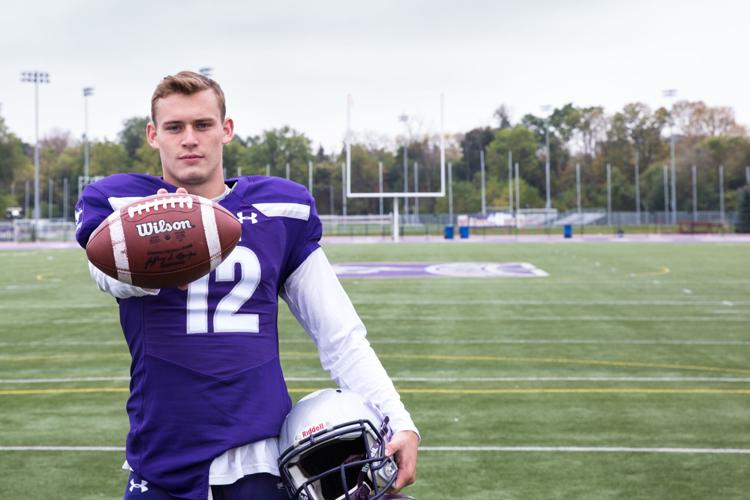 Former Hec Crighton trophy-winning quarterback and Western alumnus, Chris Merchant, signed with the Las Rozas Black Demons to play professional football in Spain.
This is the second contract Merchant signed since finishing his career as the starting gun-slinger for the Mustangs after the 2019 Yates Cup defeat. He originally signed with the Wasa Royals in Finland, but their season was cancelled with the coronavirus outbreak.
"Whenever an opportunity gets derailed by something like [COVID-19], it's so unexpected and it was tough," said Merchant. "I just kept looking, kept training hard and obviously got another opportunity with Los Rozas."
Former @westernuFB QB @cmerch12 has signed with the @BlackDemonsFA of the Liga Nacional de Fútbol Americano #LNFA in Spain, per sources.Merchant originally signed with the Wasa Royals in Finland but their season was cancelled due to COVID-19. https://t.co/KPhS0pluWz

— Gazette Sports (@SportsAtGazette) August 12, 2020
Even with a global pandemic raging on, Merchant is optimistic about getting back on the field in a new offensive system. 
The Black Demons are set to begin their next season in January 2021 as the Liga Nacional de Fútbol Americano has yet to announce any cancellations.
Spain currently has over 680,000 COVID-19 cases with over 30,000 deaths. However, with the season starting later than other leagues — such as Ontario University Athletics who cancelled their fall season due to the pandemic  — Merchant hopes his team finishes a safe, full season with the necessary health precautions.
As Merchant's career moves forward, he acknowledges that he's had a great deal of support. He is grateful for his agent, Fred Weinrauch, especially after he had to find a new contract with a new team as Finland's league cancelled their season in light of the pandemic.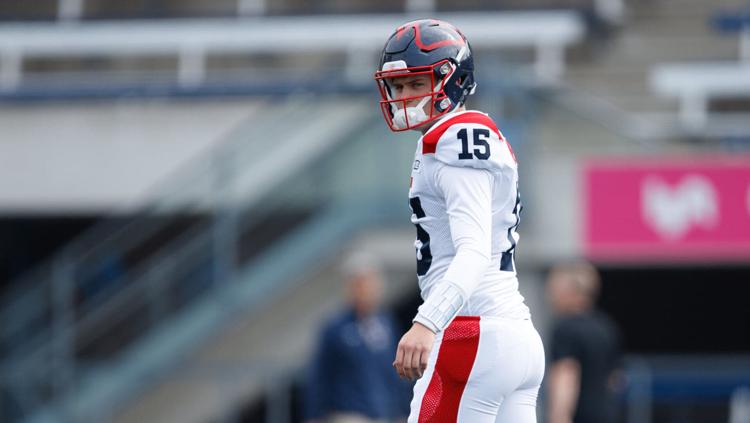 His friends and family are his biggest supporters. When Merchant suffered a season-ending lower-body injury during the Mustangs' 2019 Yates Cup loss to the McMaster Marauders, they were right by his side to pick him up.
Despite how his Mustangs career ended, he knows he's capable of becoming a starting quarterback in a professional league. He is aiming to someday earn a roster spot on a Canadian Football League team, in hopes of eventually returning home to play.
"My goal was always to get to the CFL and prove that I can play at that level and I still firmly believe that I can," said Merchant. "It's just a matter of getting the opportunity [in Europe] and hopefully a [CFL] coach will see something in me and decide to bring me in and I really think it'll be worth their while."
Correction (Sep. 23, 11:23 p.m.): the name of Merchant's agent, Fred, has been corrected.