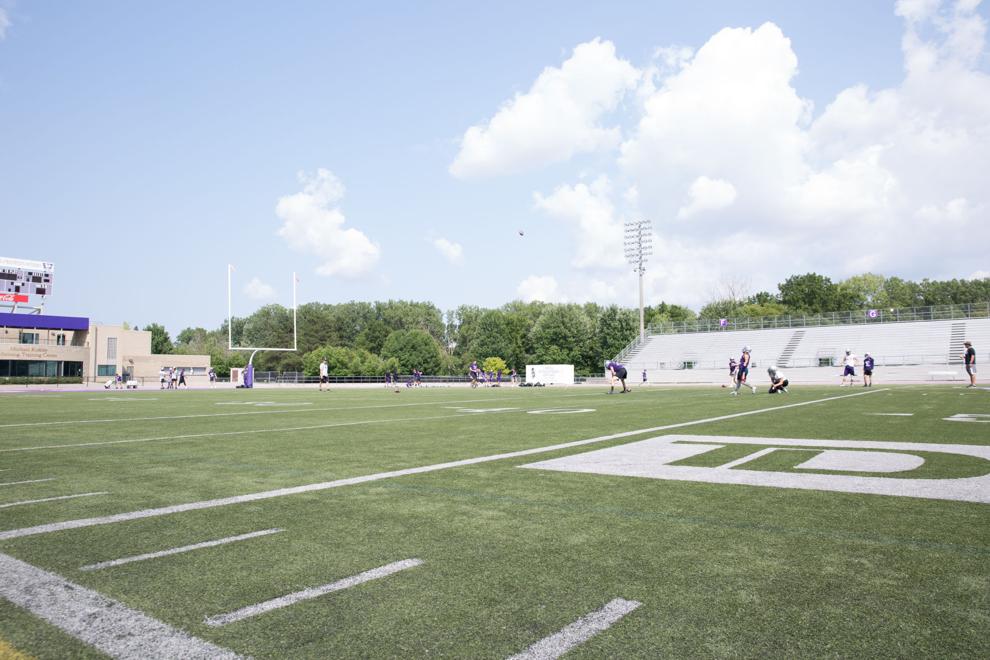 Four Mustang varsity football players are reeling after being selected in the 2020 Canadian Football League draft.
Dylan Giffen, Marc Liegghio, Jonathan Femi-Cole and Bleska Kambamba each expressed their excitement to officially become professional football players, but said there is still work to be done.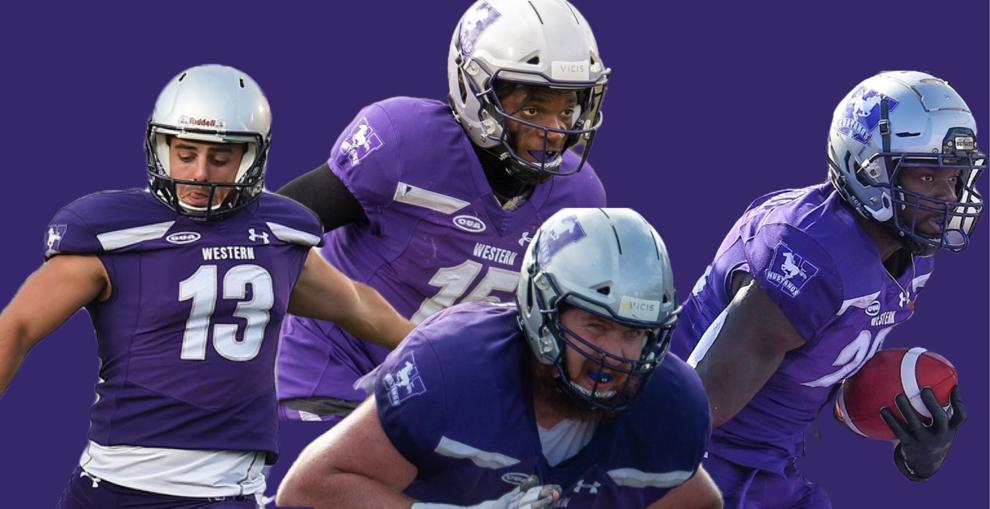 Giffen, an Ontario University Athletics first team all-star offensive tackle, was the first Mustang drafted on April 30. While he said he is thankful to be picked up by the Toronto Argonauts, a team close to his hometown of Strathroy, he expects there to be challenges ahead.
"I still have to make the team, but I'm super happy to be going to Toronto," said Giffen. "It's pretty cool. I've been to Toronto games and it's kind of a dream come true. My family's from just outside of Strathroy, so my family can come to a lot of my games."
Grabbed a Mustang at 28 @TireExperts | #CFLDraft pic.twitter.com/S5B14sP8ks

— Toronto Argonauts (@TorontoArgos) May 1, 2020
When he was drafted with the 28th overall pick, the Argonauts coaching staff told him they wanted to run the ball more this upcoming season. That was music to the ears of the 6'8", 320-pound offensive lineman, who has always been a big fan of run blocking, and is thrilled to get started with a team that fits his playing style.
Liegghio, another OUA first team all-star and a U Sports first team all-Canadian kicker and punter, was the second Mustang off the board as he became one of the newest members of the Winnipeg Blue Bombers.
This past season, Liegghio broke former Western University kicker Lirim Hajrullahu's OUA career record of 422 points, with 440, after this year's Homecoming game against the University of Ottawa. Hajrullahu is among an alliance of Mustangs kicker alumni who have made it to the CFL, along with Zackary Medeiros and Liegghio's kicking coach, Darryl Wheeler.
With the 39th pick in the 2020 #CFLDraft, the team has selected kicker Marc Liegghio. #ForTheW pic.twitter.com/w6VK2j5xMj

— Winnipeg Blue Bombers (@Wpg_BlueBombers) May 1, 2020
Hoping to follow in the footsteps of the men who came before him, Liegghio wants to compete at a high level right away.
"I feel like [the three other Mustangs kickers who have signed in the CFL] created a legacy of kickers that come from Western," said Liegghio. "[Western] always gets the best [kickers] and they leave as the best [kickers]."
Liegghio continued, explaining how playing for the Blue Bombers will be a great opportunity to show that he belongs in the same legacy of Western kickers. Liegghio aspires to be like his predecessors, "especially with Lirim [Hajrullahu] getting a chance to go to the [Los Angeles] Rams and show what he's got in the National Football League."
The young CFL prospect mentioned that Hajrullahu was also signed by Winnipeg out of Western, saying that he is working to find a similar path to success as the new Rams kicker.
Running back Femi-Cole was drafted with the 53rd overall pick by the Saskatchewan Roughriders after just one year with the Mustangs. The former National Collegiate Athletic Association student-athlete transferred from the University of Minnesota one year ago after graduating with a degree in kinesiology.
Can't put a saddle on a (former) mustang. 😉 🐎Welcome to Riderville, Jonathan!#CFLDraft | @suppworldcanada pic.twitter.com/tyYCjEEpcr

— Saskatchewan Roughriders (@sskroughriders) May 1, 2020
"I'm excited, it's a great opportunity," said Femi-Cole about joining the Roughriders. "The fan base there is crazy, they love football there in Saskatchewan and I'm excited to be a part of it."
Femi-Cole is still working on completing his master's degree in sport management and leadership. He hopes that he can continue his studies while also being on a CFL roster, whether that's during the regular season or off-season.
With the 73rd and final draft pick of the night, the Blue Bombers selected their second Mustang of the evening — the fourth and final Western varsity football player to be drafted — first team OUA all-star and U Sports first team all-Canadian defensive back Kambamba. Kambamba will join fellow Mustang Liegghio in Winnipeg.
With the 73rd pick in the 2020 #CFLDraft, the team has selected Bleska Kambamba. #ForTheW pic.twitter.com/Ll2Pom5MsH

— Winnipeg Blue Bombers (@Wpg_BlueBombers) May 1, 2020
The player who is selected last in a professional sports draft is given the coveted title Mr. Irrelevant. Kambamba said that while being picked last would normally put a chip on his shoulder, this isn't the first time people have doubted him.
"It definitely adds a little more juice, but I already had a lot of juice," said Kambamba. "I knew what I was getting myself into, but that's similar to me coming into Western. I didn't have a name; I was a nobody and now it's going to be the same thing. I'm ready to fight until that 73 isn't a 73 in terms of my draft class anymore looking forward."
CALL ME MISTER IRRELEVANT!!!

— bless (@blessedbamba) May 1, 2020
According to an article posted by the CFL, all league training camps are postponed until further notice due to the severity of the ongoing global COVID-19 pandemic. The four Mustangs drafted were scheduled to start practices with their respective teams on May 13.
Until practices resume, Giffen, Liegghio, Femi-Cole and Kambamba will be working hard in quarantine as they prepare to take on the rigours of the CFL.