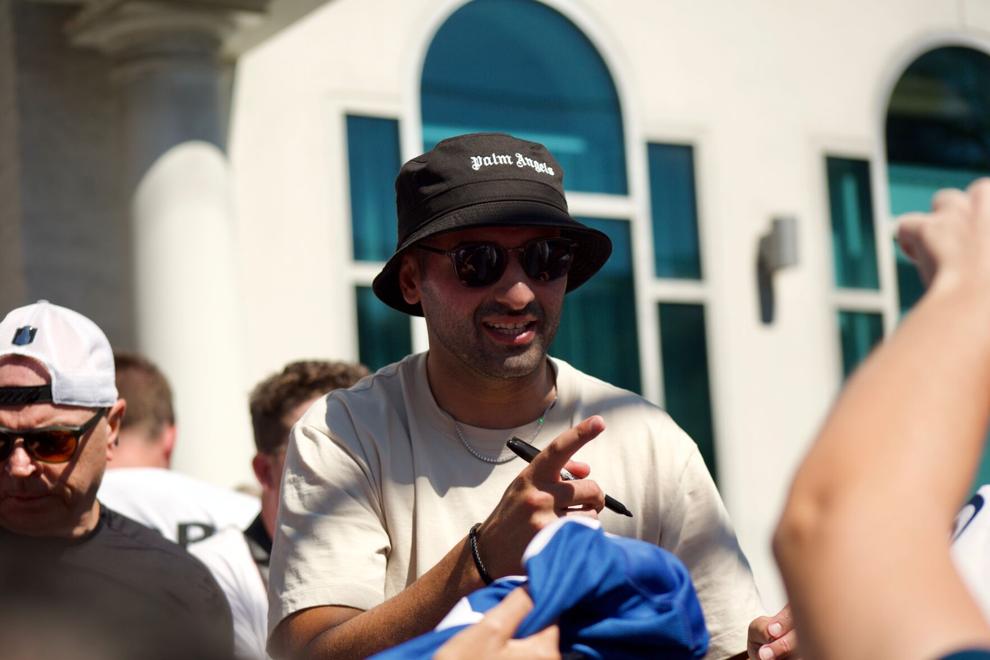 Nazem Kadri, a Calgary Flames forward and London, Ont. native, has made a $1 million donation to the London Health Sciences Centre's Ambulatory Surgical Centre, which will now be renamed the Nazem Kadri Surgical Centre. 
Kadri is a long-time supporter of the innovative clinic, leaning on his own foundation — the Nazem Kadri Foundation — to partially fund the donation. 
"This journey to support the [Ambulatory] Surgical Centre started over five years ago with a conversation between Dr. Abdel-Rahman Lawendy, my father and I on the impact a centre like this could have on patients," said Kadri in an LHSC press release. "I am honoured to be part of this project and give back to the community that has given so much to my family and I over the years."
The newly-named Nazem Kadri Surgical Centre is focused on surgical innovations and located across from Victoria Hospital, allowing patients to conveniently undergo operations on various bones or ligaments.
The centre is home to two operation rooms and a 10 bed recovery suite. It has treated more than 3,800 patients since opening in early 2020.
The Nazem Kadri Surgical Centre is the first of its kind in Ontario and a leader in surgical innovation, which is changing patient care on a global scale.@43_Kadri @KadriFoundation @LHSCCanada pic.twitter.com/DqGvizRCUw

— LHSF Canada (@LHSFCanada) September 8, 2022
John MacFarlane, the centre's president and chief executive officer, is excited for the clinic's future, crediting the National Hockey League player for leading the project.
"It is because of Nazem Kadri's transformational gift that world-class innovation is made possible, right here in London," said MacFarlane. "This gift is just the beginning of what is possible at the Nazem Kadri Surgical Centre."
This donation comes shortly after the London native brought the Stanley Cup back home, hoisting the trophy at the London Muslim Mosque and Victoria Park.