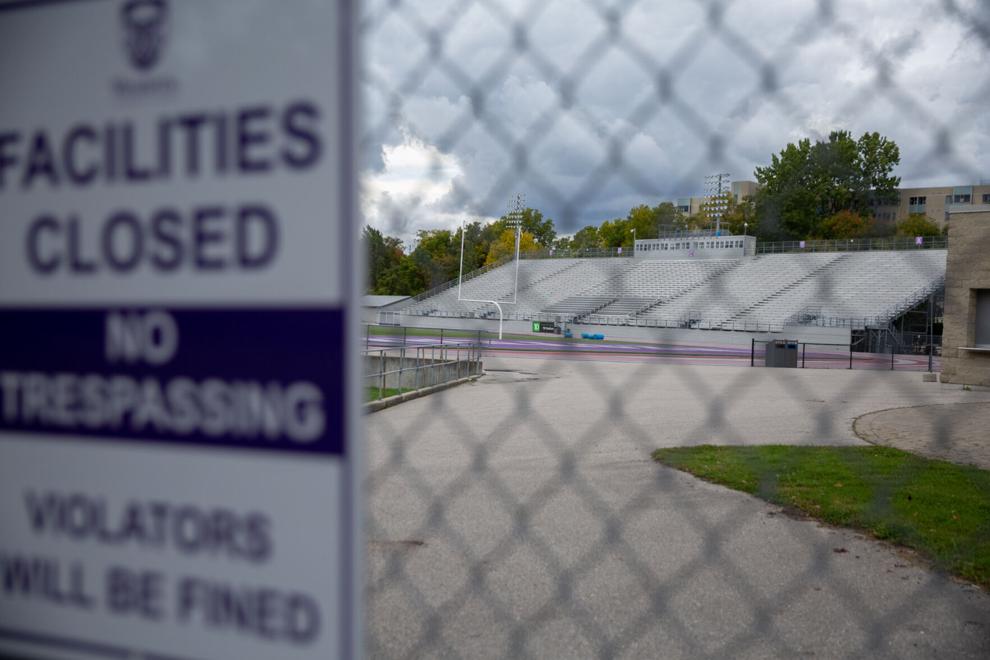 Before this year's Purple Kickoff played between Western and McMaster on Sept. 18, Mustangs varsity athletes were not able to compete since March 2020.
Ontario University Athletics cancelled the fall season in June 2020 and made the decision to suspend the remainder of the 2020-21 athletic year in October 2020.
Student-athletes often make their sport part of their identity and not being able to compete last year was devastating for many.
"Losing your ability to play or compete in your sport is very difficult and defeating," says former Western women's soccer player Angelica Galluzzo.
Many first-years trained for their sport for several seasons. While there was virtual training last year, it lacked the full varsity experience the student-athletes dreamed of.
Galluzzo is the co-lead of Western's Student Athlete Mental Health Initiative, a campus organization aiming to provide mental health resources for student-athletes.
"While we do not want to promote what is called 'fake positivity', there are several ways to change your perspectives on the impacts of COVID-19," says Galluzzo. "We acknowledge that, especially for first-years, the loss to a varsity sport experience that may have been expected or desired inevitably takes a huge toll on one's mental health."
It's great to see players following their passions and impacting the community in so many ways.

Tune in to The Revolutionized Mind this week to watch captain Angelica Galluzzo and men's player Owain Evans talk mental health surrounding athletics. #westernu pic.twitter.com/yGSdURkWGO

— Western Women's Soccer (@mustangsws) March 5, 2021
For most upper-year athletes, the pandemic was a temporary suspension. But for others, it marked the end of their time as Mustangs.
Laura Bees, a former Mustangs varsity tennis player, also struggled with the cancelled season.
"For many people, sport is a great way to manage stress, exercise and take a break from academics," says Bees. "Additional benefits that sport provides are also eliminated [due to the cancelled season], which undoubtedly could affect the mental health of these individuals who enjoyed or depended on [sports]."
Though some student-athletes' struggled with their mental health in the last year, there is support on campus.
For more information, please visit Western's mental health support web page or SAMHI's facebook page.