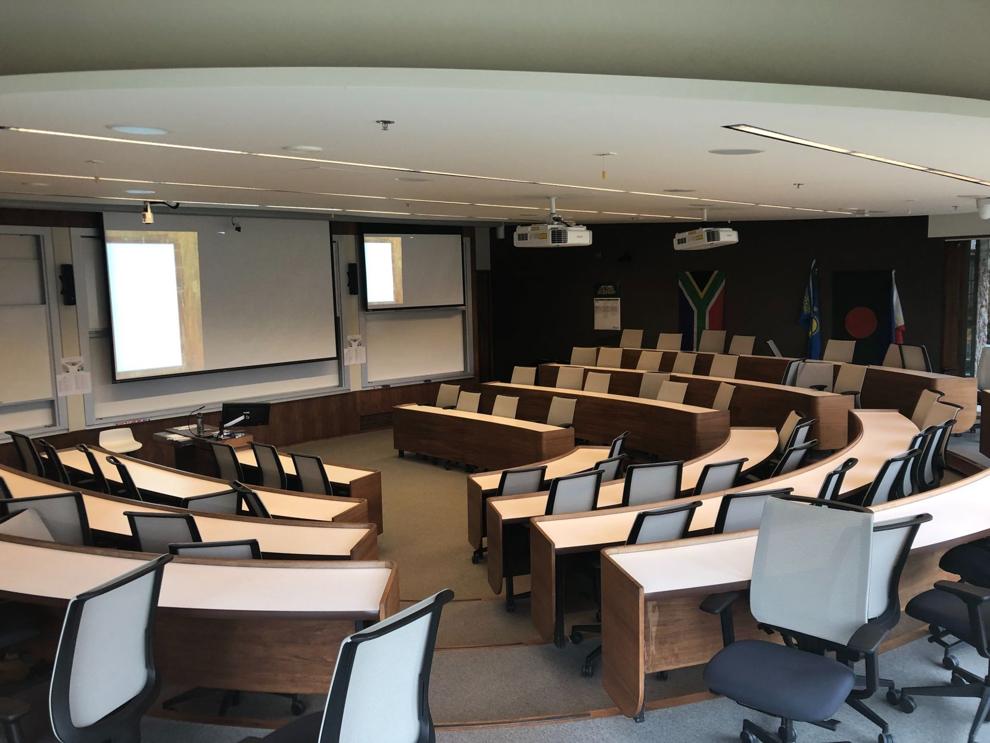 Students may not be able to rub elbows with some of the biggest names in sports at this year's third annual Ivey Sports Leadership Conference, but they can still meet them on screen.
The ISLC runs from Friday to Saturday this year and unlike past years, access to the majority of the conference's events will be free.
Similar to previous years, the event will still kick off with keynote speakers on Friday night. Panels, breakout rooms and a case competition will follow on Saturday. 
Notable speakers set to attend the conference include NHL insider and Gazette alumni Elliotte Friedman, Paul "Biznasty" Bissonnette, former NHL-er and host of the Spittin' Chiclets podcast, and popular hockey Youtuber and streamer Andrew "Nasher" Telfer. 
With the theme of "leadership through crisis," the conference aims to confront the problems created by the coronavirus pandemic head on.
The changes to the conferences necessitated by the pandemic closed the door to an in-person option, but ISLC co-presidents Hiral Patel, a fifth-year economics student, and Ella Neiles, an Ivey Business School student student in her fourth year, hope to take advantage of the opportunities it provides. 
"[Using the online chat function] will actually allow for more questions and real time engagement by sending questions in during the conversation instead of coming up to ask a question after the keynote is done speaking," says Neiles.
The conference also plans to compensate for lost in-person networking benefits by integrating opportunities into the case competition prizes.
This year's grand prize winners will get a VIP experience at NASCAR including lunch with Allan Boynton, director of international operations and business development Canada at the racing giant. Another prize includes a networking opportunity with Golf Canada chief executive officer Laurence Applebaum, which may include a round of golf depending on health and safety restrictions.
This year's case surrounds the Seattle Kraken, the NHL's soon-to-be 32nd franchise. 
"Delegates will actually have the opportunity to put on their thinking caps, be a bit more creative, and figure out strategies and opportunities for success that the Seattle Kraken might have as an inaugural franchise in a pandemic-riddled year," says Patel.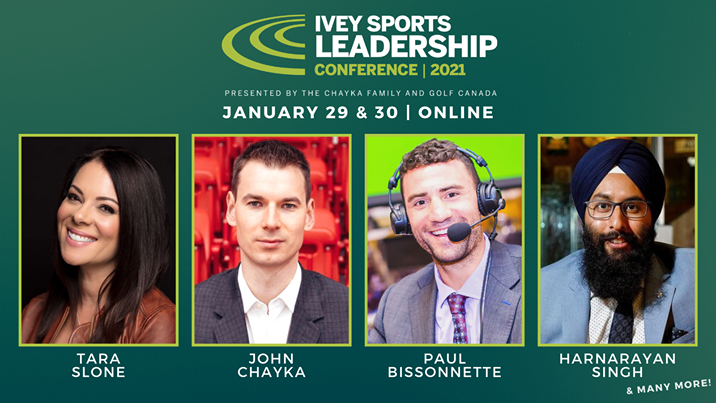 The drop in price was another major change. Previously full access cost participants upwards of $100, which has now been reduced to zero. Partnerships with Golf Canada and the Chayka family allowed for this change. 
"This year we were really looking at the year that we've had and we wanted to ... offer something kind of nice for delegates to come in and not have to worry about that cost," said Neiles.
The hope is that students who attend this year's conference will help expand the delegate pool for future years.
Applebaum, former Arizona Coyotes General Manager John Chayka — both Ivey alumni — and co-founder of Stathletes Meghan Chayka will all be panelists at the conference.
The virtual nature of the conference allows for a greater geographical base for both speakers and participants. The conference has been able to reach out to sports management clubs across Canada and even in the United States to garner interest.
"We're seeing the most diverse delegate pool we've had yet in terms of the schools and locations that people are coming from," says Neiles.
The ISLC had over 200 confirmed sign-ups in the first three weeks of registration, and has its eyes on getting over 1,000 participants by the time the conference rolls around.
The registration deadline for the conference is Thursday at midnight.