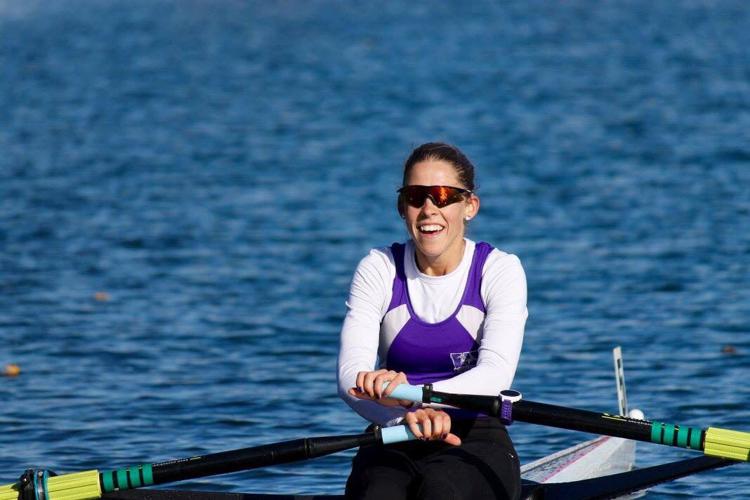 Pursuing your master's degree is a challenging endeavour. Pursuing that master's while balancing a career as an elite rower is another ordeal entirely. But Jill Moffatt hasn't let the challenge prevent her from representing Canada on the sports' greatest stage.
Moffatt, 24, is a master of health information science student, and she's heading to Florida for the World Rowing Championships from Sept. 24 to Oct. 1. 
Since arriving in London in 2011, Moffatt's become one of the pillars of Western's program. In July of this year, the Bryant, Ontario, native raced in a World Cup event in Lucerne, Switzerland, competing in lightweight doubles and winning the B final, a type of consolation championship.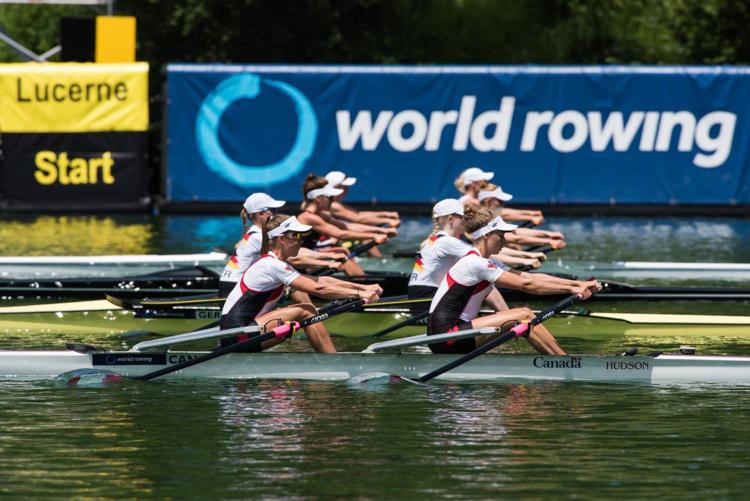 Moffatt believes it was her appearance in this World Cup event that propelled her to the national team for the World Championships.
"It was definitely integral in preparing us because that was my first kind of Senior A experience. We raced against the best of the best and girls who raced in the Olympics, so that was a really good experience," said Moffatt. "It was surreal to see people who broke world records and who have been my idols but then to race against them."
After receiving the news that she was heading to the Sunshine State to compete in the World Championships, she felt it was a kind of fulfillment after years of hard work on the water.
"Definitely feels rewarding and definitely feels like I'm kind of taking a step up, which is really exciting," said Moffatt. "I also feel really nervous, but I'm really looking forward to the race and to see where we stack up."
Moffatt has represented Canada on the junior level, having competed in the World Rowing U23 Championships three times. She finished 15th in the lightweight doubles in 2014 before improving to ninth in 2015.
Moffatt credits much of her success on the international stage to the Mustangs program. She says she learned how to row at Western, adding that her national-team training experience was really similar to what she did at Western: specifically, learning to be part of a team. 
"The biggest thing is learning how to be accountable to your teammates, and that goes a long way to take the next step. So I think Western taught me how to be a team player," she said.
Moffatt admits being an elite rower while working toward her master's degree is a tough act. She relies on her time management to put in work on the water and in the classroom as efficiently as possible.
"It's tough to miss the first month of school, but I'm lucky that I only have one class this semester, and my professors have been really accommodating," said Moffatt. "So I do a lot of my readings on my own, and it actually gives me a break from rowing, which is nice. So it's been challenging but it also keeps my mind occupied and it's been just all-around rewarding."