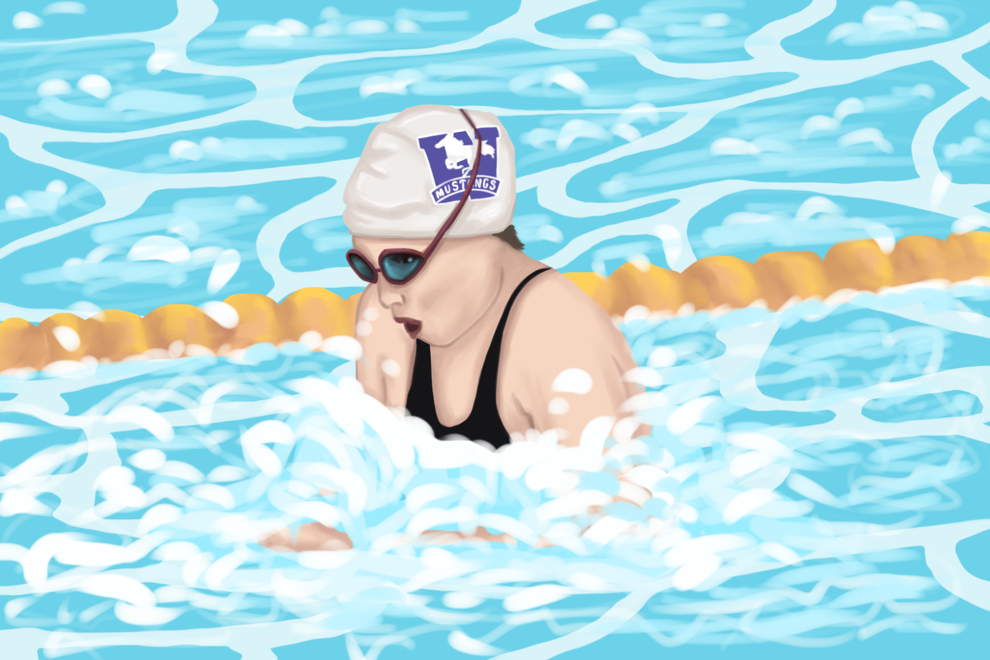 It's been a long five years for Mustang swimmer Joan-Shiao Chen. 
The Western University student-athlete has been swimming varsity with the purple and white since 2017. While swimming is often seen as an individual sport, Chen has learned swimming takes more than one person to achieve success.
"The atmosphere at competitions during relays is incredible, everyone is on their feet and cheering as loud as they can," says Chen. "In those moments, contrary to what most people might think of it, swimming really is a team sport."
Chen was just six months old when she learned how to swim at her local community centre during parent and tot classes. By the time she was in grade one, she had joined a swim club in Toronto and began to swim competitively.
Although the 2020-21 competitive swimming season had been cancelled due to the coronavirus pandemic, that didn't stop the coaches and athletes from finding other ways to train through Zoom team workouts.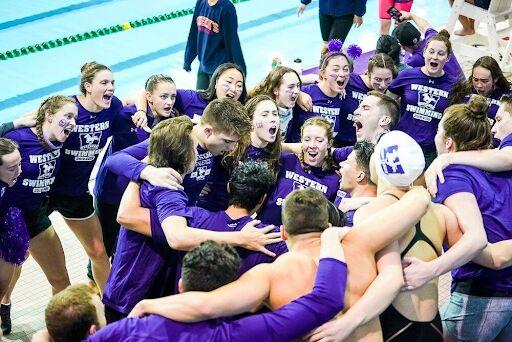 "Restrictions lessened as the year went on, and we were fortunate to have had the chance to swim for about two to three weeks in March in small groups," says Chen. "We also got to suit up and race at the end of this period which was a nice way to end the season, especially for our graduating student-athletes."
The Ontario University Athletics board of directors announced in June 2021 that competitions were allowed to resume for the 2021-22 season, much to the excitement of Chen and her teammates.
"I was ecstatic," she says. "Sports are a huge part of our student-athletes' lives and the 1.5 years away from them were extremely hard on the mental health of many. I think university athletics are also important for campus culture [because] they increase school pride and bring people together."
Chen has seen success throughout her Mustangs career, earning several medals including two silvers during the most recent OUA championships in 2020. But her favourite achievement so far is simply being selected for the championship relay teams in their competitions.
"The biggest difference between swimming in clubs during high school and in university is the different emphasis on individual versus team events," says Chen. "In university, relay events have double the number of team points up for grabs compared to individual events. Being selected for relay teams means that your coaches and teammates put their faith in you to represent them in the biggest races of the competition."
Chen's two silver medals in the 2020 OUA championships were from the 400-meter medley relay and 400-meter freestyle relay.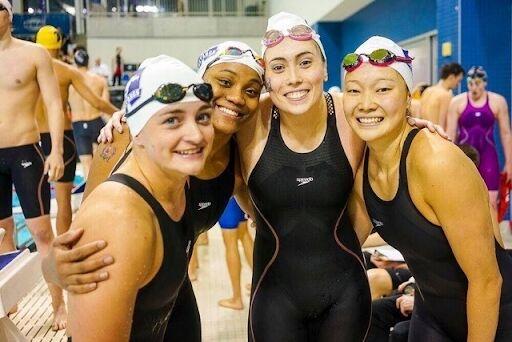 Chen not only boosts the Mustangs' prestige with her swimming talent, but she also does so in student government as the president of the Mustangs Athlete Student Council.
"As president, I lead our executive council to promote our MASC mandate which is to represent, support, advocate for and improve the student-athlete experience," she explains.
MASC provides many resources for Western's student-athletes including mental health support, mentorship opportunities, allyship training, professional development and more.
"Initially, I joined MASC because I wanted to meet other student-athletes and I was curious to see what it was all about," explains Chen. "I continued to get involved once I saw the opportunities and potential there was to help make a difference, in not only the lives of our student-athletes, but also in the community."
Chen knows she won't be swimming competitively forever. Upon graduation, Chen will be working in engineering consulting and striving to obtain her professional engineering license — but she knows the memories she made as a Mustang will stay with her forever.
"I'm excited to continue my passion for helping others and solving problems in my next role," she says.