Hockey
Katelyn Gosling getting national attention
Mustang defender attended a Team Canada camp in September and now hopes to bring another OUA championship to Western in her final year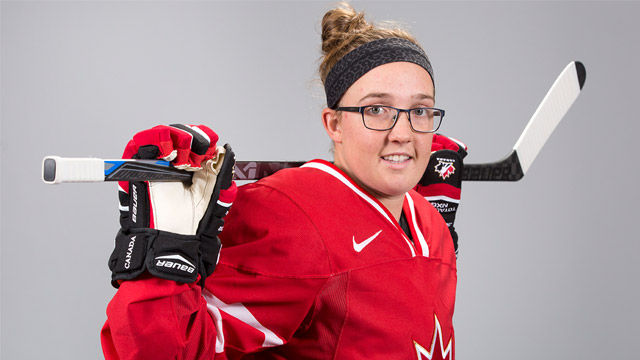 It's halfway through September and the Western Mustangs women's ice hockey team is preparing for their upcoming season with three pre-season games.
Many familiar faces are back, as the team is looking to defend their national title.
Seniors Kelly Campbell, Kendra Broad, Brittany Clapham, Brianna Iazzolino and Stacey Scott, all of whom contributed to Western's first-ever Canadian Interuniversity Sport and Ontario University Athletics championships, are all back.
But there's one person not on the roster for these particular exhibition games: defenceman Katelyn Gosling.
Gosling, a three-time OUA first-team all-star and two-time CIS all-Canadian, considered not coming back for a fifth year. But this is not the reason she's temporarily absent from September's camp. She's absent for now because she's hundreds of miles away, in Calgary, Alberta, attending Hockey Canada's national women's team's fall festival with 46 of the country's best female hockey players.
Thirteen Olympic gold medalists, including Hayley Wickenheiser, Meghan Agosta, Natalie Spooner and many others, are present.
Then there's 22-year-old Katelyn Gosling: London-born and bred, playing for the Western Mustangs in the OUA.
"It was an unbelievable experience," Gosling says in a radio interview in early October after returning from Calgary. "The atmosphere there and being around some of the players that I've looked up to for many years, I still can't even describe what it meant to be there."
"It would be a dream to make the team and play with them and wear the jersey," she adds.
Gosling roomed with two-time Olympian Rebecca Johnston during her time in Calgary and said Johnston was a huge help with getting her comfortable.
"It was unbelievable rooming with a player that I have watched and looked up to for many years," she says. "[She] was more than willing to help answer any questions I had ... and offered suggestions and encouragement."
It took a while for Gosling to get the attention of national team scouts, as over 20 of the other players invited are younger than her. Typically, first-time invitees are in their late teens.
"For whatever reason, she either slipped through the cracks or was a late-bloomer," Melody Davidson, general manager of national women's team programs with Hockey Canada, said in an article in September on their website. "I think the best part is that she's here and she's getting this opportunity, and it's totally in her hands."
Gosling knows she has many options after Western, but in the meantime her goals are focused on winning another CIS title.
"[Last year] we were much closer [than in previous years]," Gosling says. "We weren't just playing for ourselves. We were playing for each other so it didn't matter who was having a good game or who was performing [or] who was scoring the goals. We were all happy for each other's accomplishments."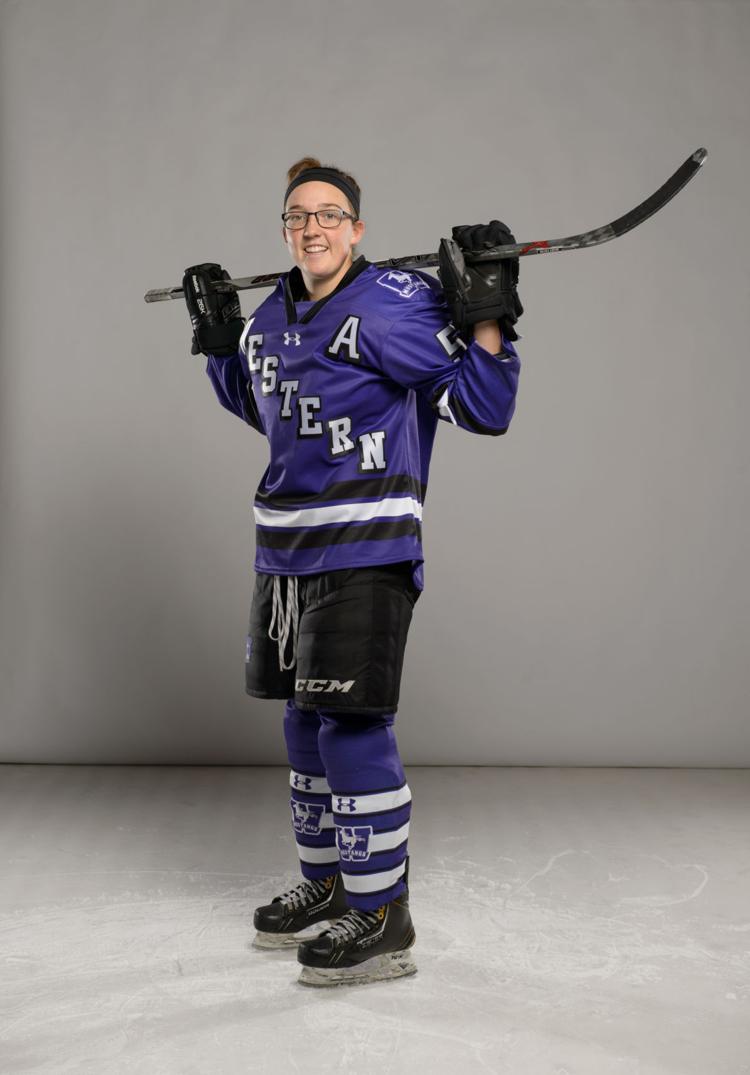 Gosling and other teammates point to new coach Dave Barrett as the reason for a lot of last year's success.
"He kind of stepped away from the focus of individuals and always put it in the team — it's all about the team," Gosling explains.
When asked to describe her journey last year, Gosling points out that it wasn't until the final playoff round against Guelph when the team realized winning it all was physically possible.
"The league is very close. The teams have always put up a challenge," she explains. "It wasn't until it was actually happening that we were like, 'we got this.'"
After defeating Guelph in the OUA championship, Western rolled through Moncton, Montreal and then McGill in Canadian championships. Gosling says that feeling of winning is impossible to put into words.
"I would say no thoughts [were going through my mind]," she says. "We were all just overwhelmed and excited and I don't think we knew how to take it."
After this season, Gosling says there are "lots of decisions" to make. That may be an understatement.
She could play in the National Women's Hockey League, a new paid professional American league, where former Mustang Sydney Kidd will be debuting this season. Then there's the Canadian Women's Hockey League, an unpaid professional league that has been around since 2007.
"[The NWHL] is brand new so this year [will] be a huge test for that league to see how it goes, but then the CWHL, they play more games and I feel like it's more Canadian structured for the national program," Gosling explains.
Plus there's the option of playing hockey in Europe.
"I kind of have to look at those three options and see exactly where I want to go [and] what I want to do," she says.
But that's not the end of the decision making. Gosling also wants to head back to college at some point so she can become a firefighter.
"It wasn't until a couple years ago that I decided that becoming a firefighter is the path I want to take," she said in a follow-up email. "I think what firefighters do is incredible."
"To be honest I am like a little kid and get overly excited when I see fire trucks driving down the streets with their sirens on," she joked.
As her hockey season gets going at Western for her final year, Gosling has a message for those who may have preconceived notions about women's hockey.
"I feel like girl's hockey brings out a different style of hockey and it's not that its lower or whatever, it's that we play in a different way," she says. "There's no body checking but that doesn't mean there's no body contact. When we're battling in the corner, you're still going for body ... [and] still rubbing them into the boards or you're still being aggressive."
Playing aggressively in fact is part of the Mustangs' identity. Gosling prefers a different word to describe the team: bad-ass.
Whether that bad-ass mentality takes the team all the way to the finals remains to be seen, but regardless, Gosling will be a focal point on the team at Western and beyond.