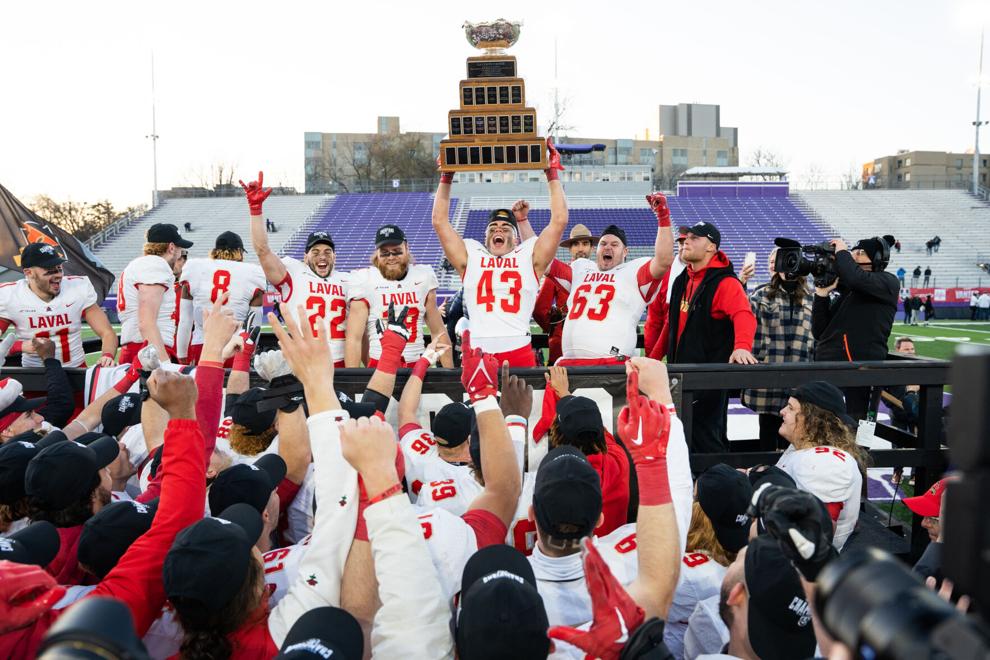 The Rouge et Or defeated the Huskies 30–24 in the 57th Vanier Cup on Saturday afternoon, winning their first national championship since 2018 and 11th in program history — the most in U Sports football.
"It doesn't get old, because it's a different group. It's a different story, challenge and growth. This year, [we] were just young, stupid and fast," joked Laval University Rouge et Or head coach Glen Constantin after winning his 10th national championship.
The University of Saskatchewan Huskies' offence couldn't make it through the stout Laval defence in the dying minutes, as the Rouge et Or finally took the game away in the final 30 seconds after a Saskatchewan three-and-out.
"We weathered the storm, and we believed in ourselves. Our players were coachable, they accepted constructive criticism all year, and they learned valuable lessons. The growth and maturity of this team was exponential," said Constantin.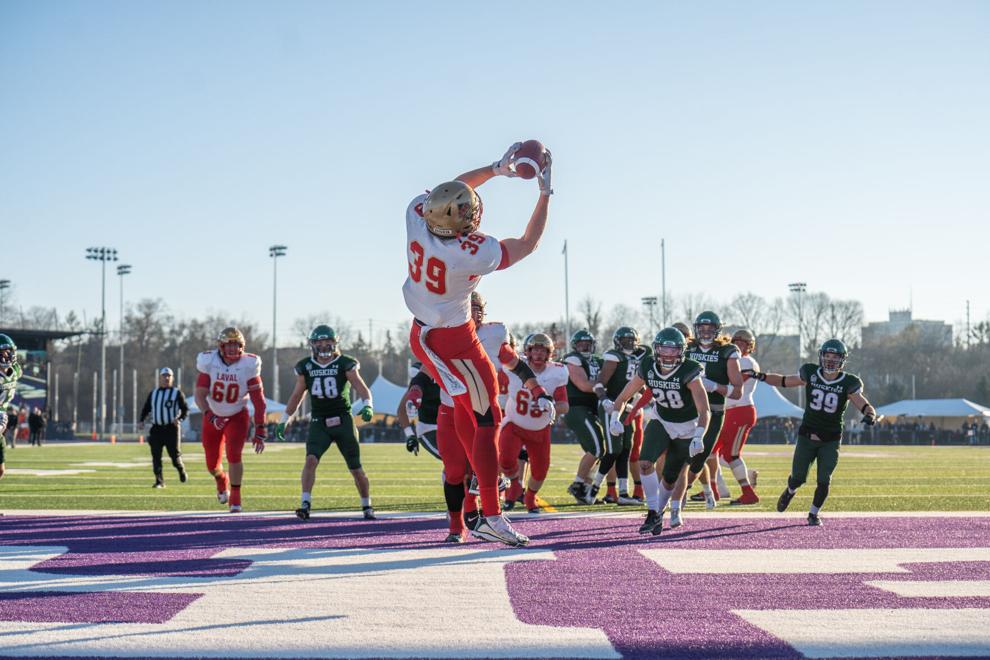 Laval second-year receiver and Vanier Cup most valuable player Kevin Mital had a standout performance in front of 8,420 fans at Western Alumni Stadium, going for 142 yards off of eight receptions. Despite no receiving touchdowns, he did pick up the passing touchdown in the fourth quarter.
"For this week I'm just an athlete. I'll be a student for next week," said Mital.
Kevin Mital in the post game press conference #VanierCup pic.twitter.com/9YSTUxMBSq

— Ryan Goodison (@RyanGoodison) November 26, 2022
In a tightly contested game, it took some championship-level of trickery for the Rouge et Or to come out on top.
On Laval's first drive of the fourth quarter, quarterback Arnaud Desjardins led his team down within the Huskies' five-yard line. The following play saw the center snap the ball to Mital instead of Desjardins, fooling the Huskies defenders. Mital completed a one-yard passing touchdown to second-year fullback David Dallaire to extend the Rouge et Or's lead by 10.
Desjardins threw for 397 yards and completed 75 per cent of his passes, despite not throwing a single touchdown.
"[Desjardins] is a cool customer. He's a young quarterback, only in his second year and the future is bright," said Constantin.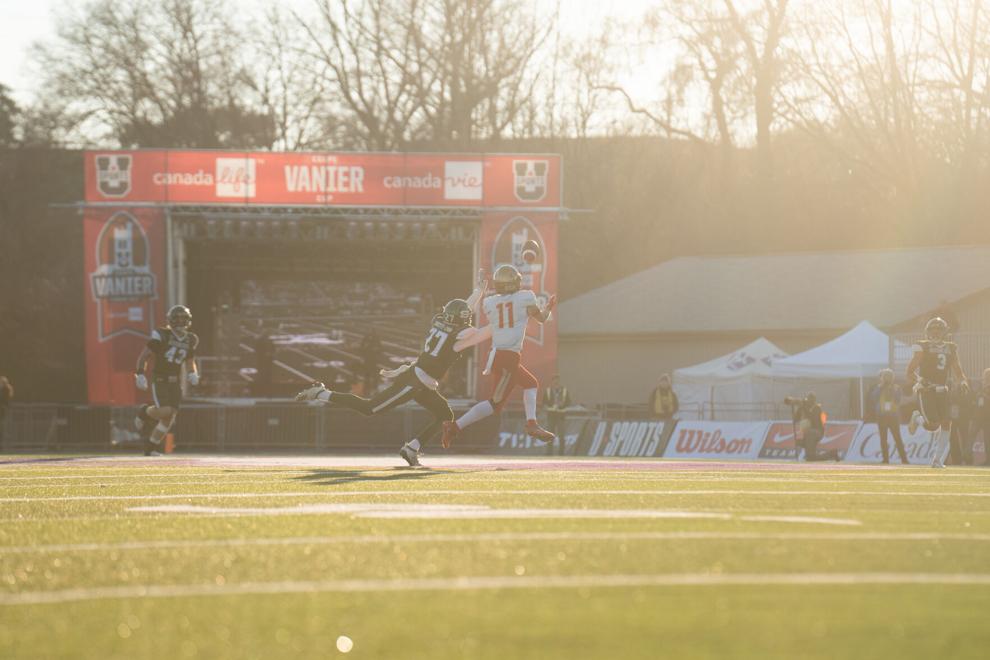 The Huskies mounted an impressive drive in response, taking the ball all the way down within Laval's 10-yard line. But it was all for not as Rouge et Or third-year free safety Felix Petit intercepted the ball in the endzone.
Although it seemed like the end for the Huskies, the team got a much needed defensive stop on Laval's next drive. After getting the ball back, seventh-year quarterback Mason Nyhus brought his team right back to the Laval goal line — and it was do or die for the Huskies.
Nyhus completed a three-yard pass to second-year receiver Daniel Wiebe to keep the game within a field goal.
On Laval's responding drive, Desjardins completed a 55-yard pass to fourth-year receiver Antoine Dansearu-Leclerc to completely switch field position. The drive resulted in a Rouge et Or field goal to put them up by six points with under two minutes of play.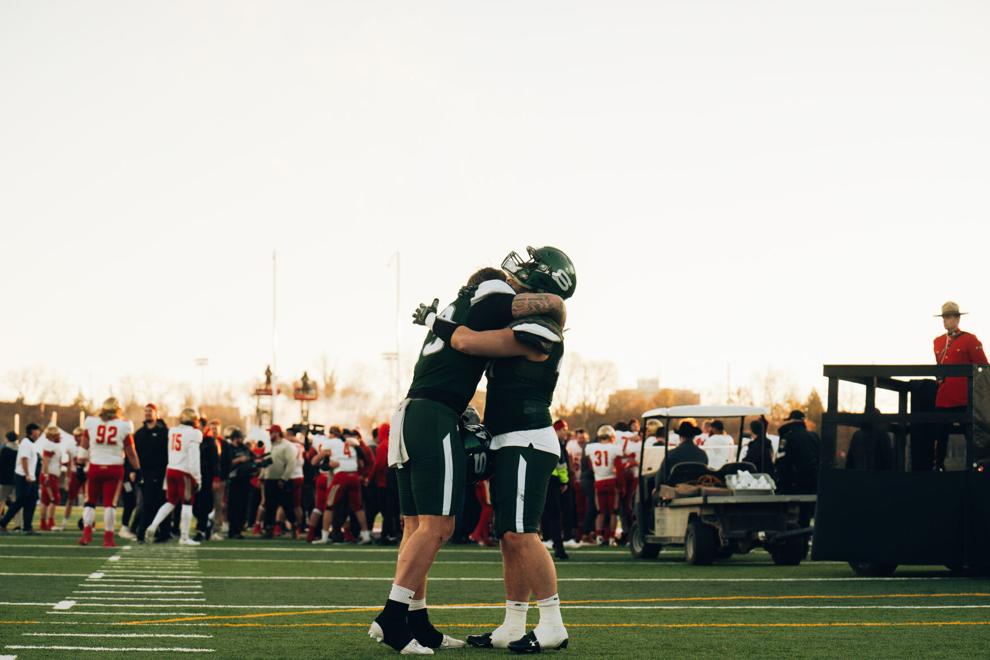 It proved to be enough.
"I said we were going to win the [Dunsmore Cup], win the [Mitchell Bowl] and win the Vanier Cup, and that's what we did," said Mital. "I just want to go home and celebrate with everyone from Quebec."
Constantin took time during his press conference to thank Western University and Mustangs football head coach Greg Marshall for hosting the 57th Vanier Cup.
"[Marshall] is a great host. I know the feeling, to lose and to have to host," said Constantin, referring to last year's Mustangs Vanier Cup victory against Saskatchewan at Laval. "To do it in such a short time frame is a great challenge, and it was a great student-athlete experience."
Saturday's championship further cements the Rouge et Or as one of the greatest Canadian university football programs in history.
It's hard to think any Quebec team will ever match the success of the kids in red and gold.